IG Wealth Management Walk for Alzheimer's 2021
read
Thank you for making the IG Wealth Management Walk for Alzheimer's 2021 the most successful Walk yet!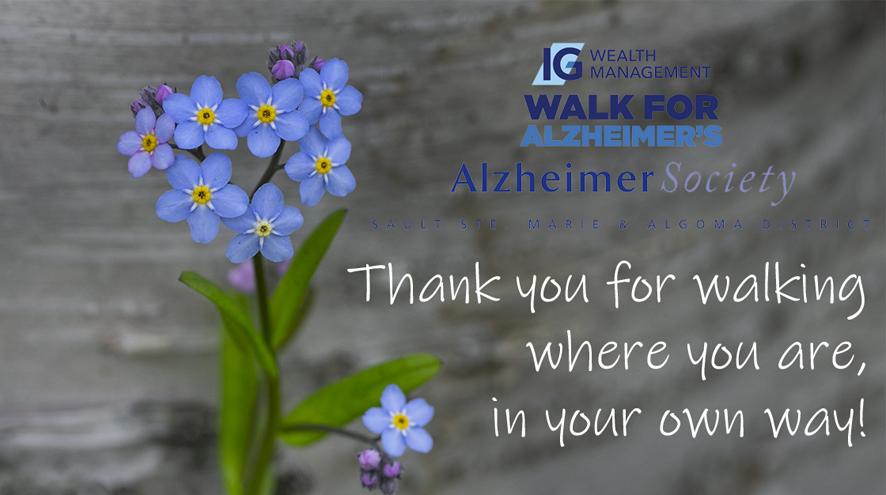 Thank you for walking where you were in your own way! $76,000 has been raised in January 2021!
Leading up to the Walk on Sunday, January 31, you used your creativity and participated on your own and hiked, snowshoed, skated, and walked your way to improving the lives of local people living with dementia. 
Thank you to all of our participants, sponsors, donors, and supporters for the most successful walk to date! During these challenging times, we are so proud of our community!
It was heartwarming to hear how participants were working together for our cause, despite not being able to gather and being apart. Thank you to all of you for your participation and for making it possible to raise funds for the programs and services that benefit our clients and their families. 
Congratulations to all of our participants that collected pledges!
Top Individual Fundraisers
Brianna Niro raised $4,505.00
Nancy Konzuk raised $4,340.00
Lou Turco raised $3,370.00
Top Corporate Team - IG Soo Wealth Walkers - $14,893.00
Top Non-Corporate Team - Sandy's Family and Friends - $5,877.00
 
Thank you to prize donors:
Soo Video Sales and Service
The Shoe Fits!
Erin VanDermolen RMT
Station Mall
Kevanna Fine Photography
Northwood Funeral Home
Domino's Pizza