Caregiver Conference
Sault Ste. Marie and Algoma District
Wed, Jun 16, 8:30 am - 4:00 pm
Please join us! A Partnership between the Alzheimer Society & North East Behavioural Supports Ontario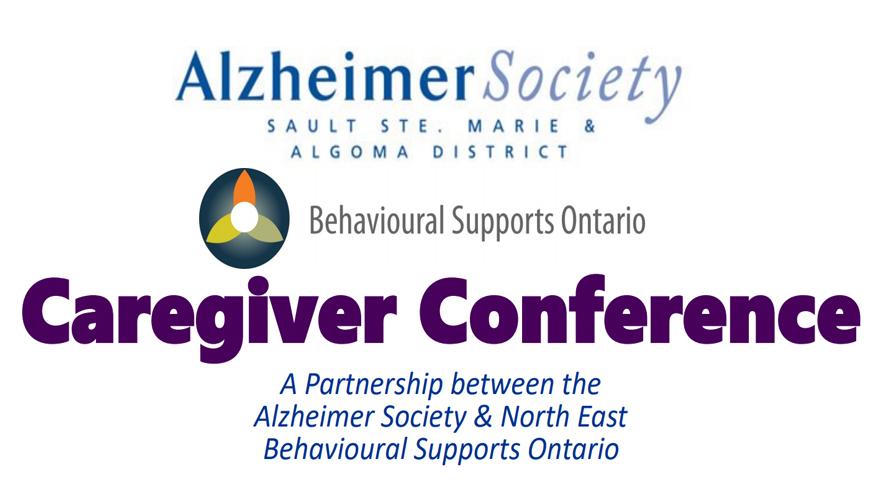 Please call the Alzheimer Society to register for the event and provide us with the following information;
Name, Phone Number, and Any Dietary Restrictions

341 Trunk Road Sault Ste. Marie, Ontario 705-942-2195

Register Early—Limited Seating Registration Deadline: May 31, 2021

To View more details about the event please download the PDF here.
Agenda
8:30 Registration & Plated Breakfast - Assortment of Muffins, Croissants, Cinnamon Buns, Fresh Fruit, Fruit Juices, Coffee & Tea
9:15 Welcome & Opening
9:30 "Communication" by Dr. Orange presented virtually Mid-Morning Snack
12:00 Plated Lunch—Vegetarian/Gluten-Free options available. Please identify any dietary restrictions at time of registration.
1:00 "Responsive Behaviours" by Jayne Harvey presented virtually Mid-Afternoon Snack
4:00 Thank You & Evaluations

*This event will follow Algoma Public Health guidelines.
Physical distancing and mask wearing are required as per the Medical Officer of Health. Visit our website here.