Cornwall Trivia Night
Cornwall and District
Thu, Aug 11, 5:00 pm - 8:00 pm
The Spicy Pearl
Join us for our fun night of Trivia at The Spicy Pearl.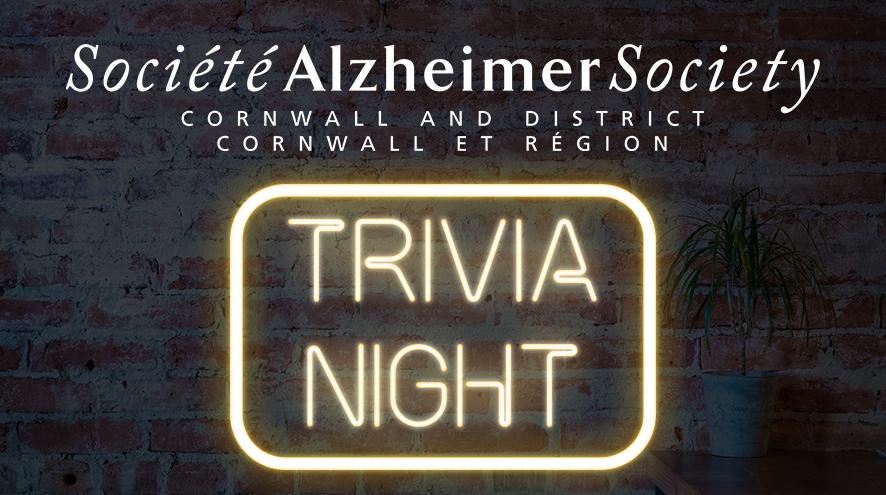 You can purchase your tickets directly at The Spicy Pearl restaurant. 
The Alzheimer Society of Cornwall & District will once again be hosting a Trivia Night at the Spicy Pearl. 
There are 10 rounds of trivia, with 10 questions each. Questions range from a variety of different categories including movies, music, sports, literature, history, geography, famous people, and more! Trivia tickets are $20 / person. At the end of the night, scores are tallied up and a winner is announced! Winners will be awarded a prize. 
All ticket proceeds will go to support local programs and services offered by the Alzheimer Society of Cornwall & District.