The IG Wealth Management Walk for Alzheimer's
read
When you participate in the IG Wealth Management Walk for Alzheimer's, you join thousands of Canadians who want to see a world without Alzheimer's disease and other dementias.
The IG Wealth Management Walk for Alzheimer's is going online!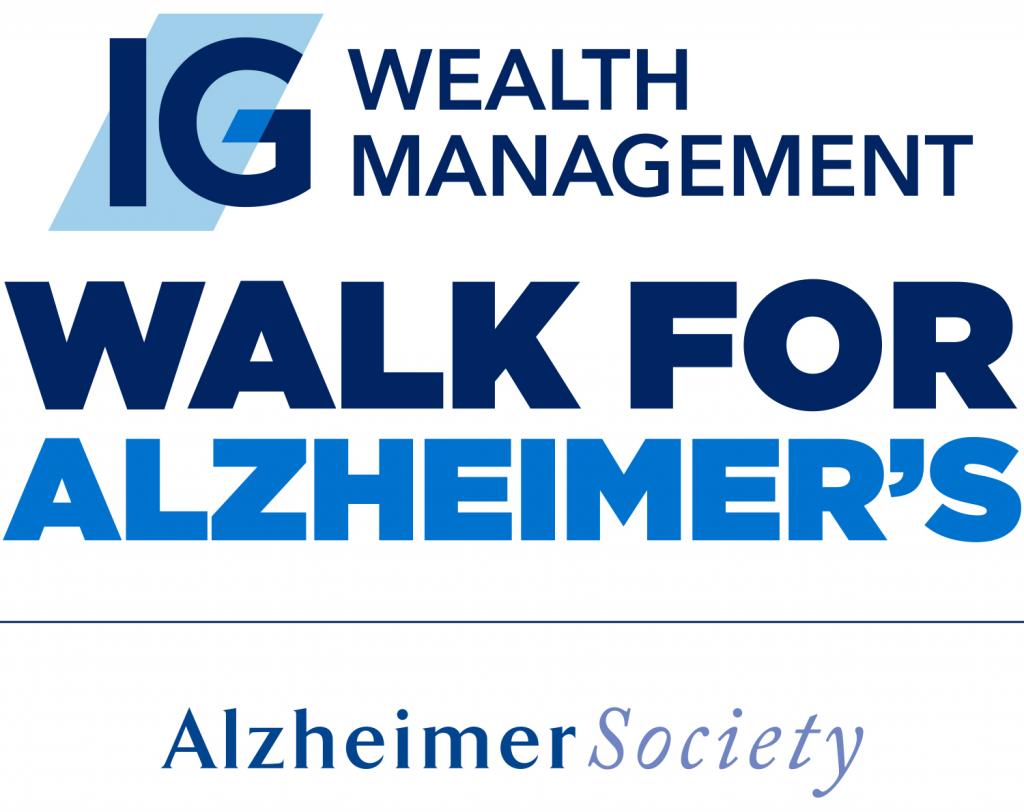 While we can't physically walk together right now, we can still connect virtually and have fun as a group! That's why, we have decided to go VIRTUAL! Do a dance, walk the stairs, jump rope, walk around the block.  Challenge friends, family, neighbours and co-workers to join you and let's show the world that our connections matter.
On our new date, Sunday May 31, 2020, we will make a move to strengthen the roots of our community and bring hope to those facing isolation and loneliness. Now is the time to come together in the face physical isolation with kinship. Now more than ever, our connections matter. 
CLIMB THE STAIRS
HOP, SKIP AND JUMP
TRY YOGA, TAI CHI
DANCE IN THE LIVING ROOM
WALK AROUND THE HOUSE OR THE BLOCK
STRIKE A POSE 
Show the power of connection
These are unprecedented times. We all need to distance physically and are experiencing the difficulty and isolation it brings. But for our clients, caregivers and the families of those who live with dementia and Alzheimer's, the social and physical isolation is extremely challenging. We are taking every step to play our part in the fight to contain the spread of Covid-19 in Canada.  While we have gone remote, we are still here working around the clock to bring online and telephone support to caregivers, families and all those living with dementia.
For those of you who have the ability, we need your support now, more than ever before. We have many ways to connect you to your community and help you to reach out and have meaningful impact. Together we can make a difference.
Make your move with us
Here's how:
Register online. 
Let us know what your move is and whether you are connecting solo or as a team on social media using the hashtags #igwalkforalz and #ourconnectionsmatter
We'll send you an email with instructions on how to organize your solo or team activity and we'll help you "show your true colours for Alzheimer's" with a fun and meaningful activity that everyone can do.
Over the coming weeks, we will be sharing exciting new programs and activities that we can do together virtually in preparation for our first virtual IG Wealth Management Walk for Alzheimer's
On May 31, 2020, together we will move in our own way to show support and awareness for Alzheimer's across Canada.
Spread the Word!
Please reach out and connect with friends, family and neighbours. Every move you make and share can help a caregiver, person living with dementia, health care worker or support person. We will be sharing exciting updates and online events in the coming weeks.
Be well. Stay home and stay tuned for fun, fitness and raising much needed support and awareness.
Thank you so much for your continued support. It is now, more than ever that we continue to provide engaging connections to those living with dementia, their care partners - especially those isolated from family and friends.
Questions? E-mail Michelle at [email protected] here or contact 905-576-2567 (toll-free: 1-888-301-1106) ext. 5222.