The IG Wealth Management Walk for Alzheimer's
read
When you participate in the IG Wealth Management Walk for Alzheimer's, you join thousands of Canadians who want to see a world without Alzheimer's disease and other dementias.
JOIN OUR IG WEALTH MANAGMENT WALK FOR ALZHEIMER'S SCAVENGER HUNT!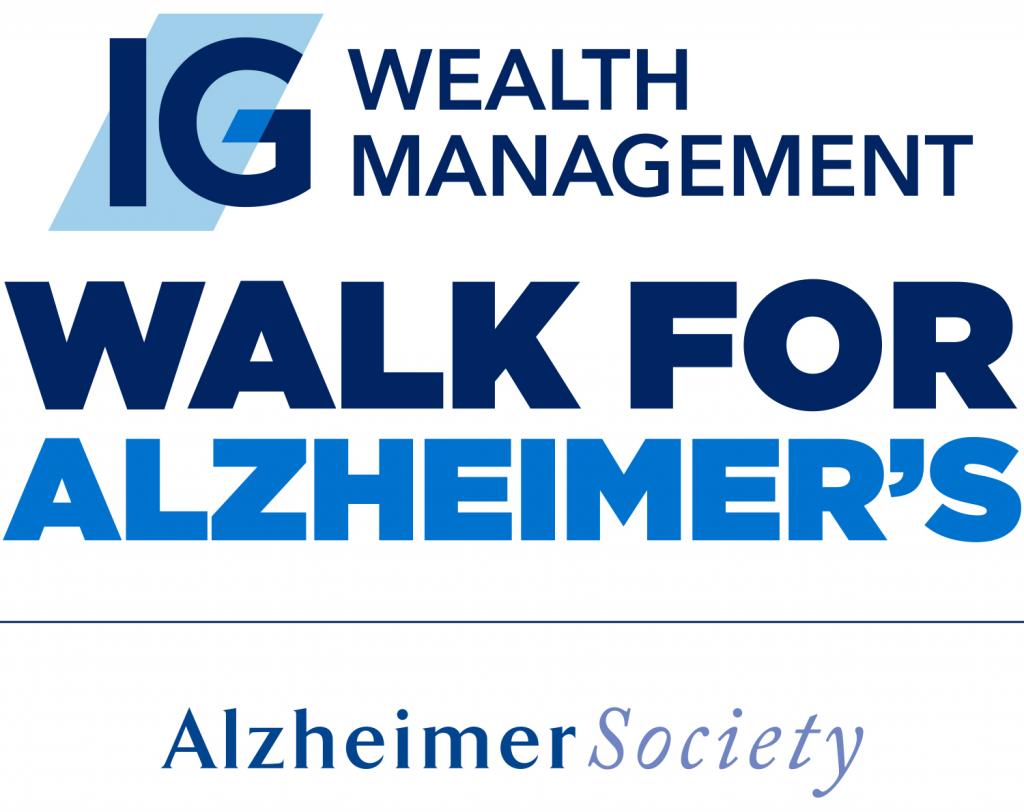 SHOW THE POWER OF CONNECTION
Our IG Wealth Management Walk for Alzheimer's looks a little different this year!
While we can't physically walk together right now, we can still connect virtually and have fun as a group! Register as an individual, household or as your bubble.
This year, we know the main focus has to be safety. Second to that, we want something engaging and to keep people active.
 
This year, join our "Scavenger Hunt" walk over the month of May, which you can participate by achieving tasks, answering questions and taking photos, all within your community, or in your home. 
You are encouraged to share, and tag Alzheimer Society of Durham Region and our sponsors on our social media channels (Facebook, Twitter and Instagram). Points will be awarded based on how many tasks are completed, how many funds are raised and prizes will be given out on a weekly basis! 
 
For those of you who have the ability, we need your support now, more than ever before. Together we can make a difference.
You can start fundraising anytime! The scavenger hunt questions will begin in May!
Discover your community in a new light.
Show the power of connection
These are unprecedented times. We all need to distance physically and are experiencing the difficulty and isolation it brings. But for our clients, caregivers and the families of those who live with dementia and Alzheimer's, the social and physical isolation is extremely challenging. We are taking every step to play our part in the fight to contain the spread of Covid-19 in Canada. While we have gone remote, we are still here working around the clock to bring online and telephone support to caregivers, families and all those living with dementia.
For those of you who have the ability, we need your support now, more than ever before. We have many ways to connect you to your community and help you to reach out and have meaningful impact. Together we can make a difference.
Make your move with us
Here's how:
Register online. 
Follow us on our social media channels: Facebook, Twitter and Instagram 
You can participate in the challenges online or by printing a paper copy and sending it in to Alzheimer Society of Durham Region 202-1600 Stellar Dr., Whitby, ON L1N 9B2, and tag us with your submissions using #igwalkforalz and #asdr 
The more challenges you complete, the more funds you raise, the more points you'll be rewarded! Each point earns you one entry, so the more points you collect, the more chances you'll have to win weekly prizes.
On Saturday, May 29, 2021, we will celebrate with a montage of everyone's stories, journeys, and photos.
Spread the Word!
Please reach out and connect with friends, family and neighbours. Every connection you make and share can help a caregiver, person living with dementia, health-care worker or support person. We will be sharing exciting updates in the coming weeks.
Be well, stay safe and stay tuned for fun! Get out your best sleuthing gear and raise much needed support and awareness.
New this year! E-transfer pledges
If you would like to support a walker through e-transfer, please complete our e-transfer donation form, and let us know the name of the team or individual you are supporting in the comments box. You will receive an email with further instructions, including the email address needed for the transfer.
Cash and/or cheque pledges
Please call 905-576-2567 or email [email protected] to schedule a time between Monday and Friday, 8:30 a.m. to 4 p.m. to drop off cash or cheque walk pledges at the Alzheimer Society office located at 1600 Stellar Dr., Suite 202 in Whitby.
When you arrive at your pre-arranged time, please come to the main lobby door on the ground level. One of our staff will meet you to accept your cash or cheques (that you have put in an envelope or Ziploc bag with the total written on it) in a designated box. Items will be quarantined for 24 hours before processing.
Please note that full contact details of donors, including mailing addresses are required to issue tax receipts to the people that pledge you. Also, please be aware that extra time is required in order to process tax receipts for cash and cheque donations due to limited in office staff resources while we continue to work remotely as much as possible in order to abide by Provincial State of Emergency orders.    
Questions? E-mail Michelle at [email protected] here or contact 905-576-2567 (toll-free: 1-888-301-1106) ext. 5222.