Donate
read
Our programs are offered free-of-charge through the generosity of our donors. Your donation can make a direct impact on the lives of people living with dementia.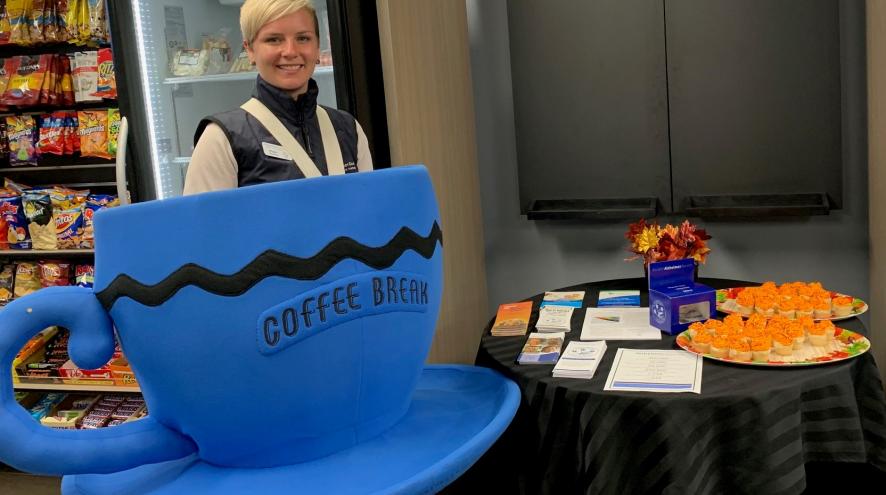 To make a donation or talk about your giving options, contact our office:
A donation to the Alzheimer Society helps people dealing with the challenges of Alzheimer's disease and other forms of dementia. All of our programs are offered at no fee for service - meaning that everyone who needs our help can receive it, without the worry of an additional financial expense. We can only do this through the generosity of our donors.
Receipts
We issue official income tax receipts for all donations over $20 or more. If you would like a receipt for less than $20, please advise us. Our charitable registration is #106705346RR0001. All online donations will be processed in Canadian dollars. All donations made online are final. There are no refunds for online donations.
Gifts In Memory of or In Honour of Someone
You can acknowledge the memory of someone who has passed away by making a memorial donation or acknowledge a special occasion in someone's life, such as their wedding, birthday, graduation, retirement, by making a donation in their honour. If you are able to provide us with contact information, we are happy to send them an acknowledgement of your gift, which is also eligible for a tax receipt in your name.
Leave a Legacy - Giving a gift through your estate.
Through our Gift Planning Program, you can plan your charitable gift to provide the greatest benefit to you, your family and the Alzheimer Society Elgin-St. Thomas. You may choose to make your gift during your lifetime or through your estate. You can also join together with a group of family and friends to create a named fund to honour or memorialize a loved one.
Some of the benefits of making a planned gift to the Alzheimer Society Elgin-St. Thomas includes:
Tax advantages under current laws.

Your giving can be tailored to your personal and financial circumstances.

Your donation is made from assets, not current income.

Gifts are planned today for distribution at some time in the future.

Most of the gifts involve planning but are easy to arrange. Your financial or estate advisor will be happy to help you complete your gift.
Options for planned giving:
Bequests

Life insurance

Registered plans (RRSPs and RRIFs)

Charitable annuities

Charitable trusts

Securities and mutual funds

Named funds (expendable and endowed)
Information about these options is not intended as specific financial planning or legal advice. The Alzheimer Society Elgin-St.Thomas strongly recommends that you consult your legal advisors, financial planners and family members when considering a planned gift to ensure your financial goals are considered, your tax situation reviewed, and your planned gift is tailored to your circumstances.
For further information, please request our Planned Giving Fact Sheets and Will Planning Guide. Contact the office 519-633-4396 or by email at [email protected]
View or download our Leaving a Legacy brochure [To view and print this PDF file, you need Adobe Reader, available free from the Adobe website]
Donate by Mail
Donations can be mailed to:
Alzheimer Society Elgin-St Thomas
450 Sunset Drive, Suite 229
St Thomas, Ontario
N5R 5V
Donate Online
Donations can be made online here.