Coffee Break®
read
On this page, learn more about Coffee Break®, a grassroots fundraiser where friends, co-workers and customers get together to raise funds for the Alzheimer Society Elgin-St. Thomas and support people living with dementia in your community.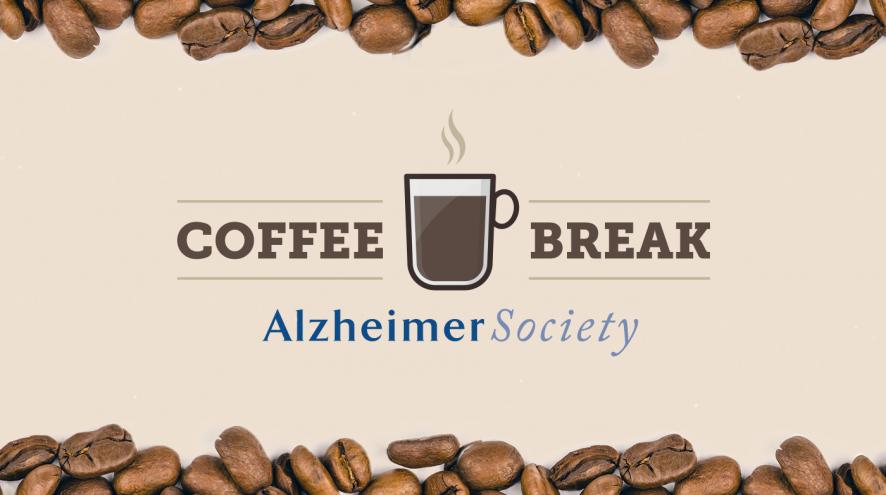 Host a Coffee Break Event today!
To register, please contact the office either by phone at 519-633-4396 (toll-free: 1-888-565-1111) or through email at [email protected].
What is Coffee Break®?
Coffee Break® is a nationwide annual fundraiser and awareness campaign for the Alzheimer Society. Participants at these events make a donation in exchange for a cup of coffee. The money raised at the event stays in Elgin to help support local programs and services.
When does it take place?
The annual Alzheimer Coffee Break kicks off in September and continues throughout the month and into October. Check out our events calendar below and find out when and where a Coffee Break event will be.
How do I host a Coffee Break?
It's easy. You can hold a break in your office, at your church, in a local mall or anywhere you can set up a stand and serve coffee. You can also offer tea and juice, or raise more funds by adding cookies or pastries. It's your coffee break, your way – be creative and have fun! To get started, contact your local Alzheimer Society to register and receive a host package.
If you would like to have the #ElginTravelMug attend your event, please make sure to let us know!
Why should I host an Alzheimer Coffee Break?
When you host a Coffee Break in your community, you help raise much-needed funds for local programs and services for people with Alzheimer's disease and their caregivers. Your support makes a huge difference in their lives.
Need some new ideas for your Coffee Break®?
Check out the following tips:
Partner with another group, business, or organization.
Ask your friends and co-workers to bring their spare change to your Coffee Break.
Spread the word! Tell people why you're having a Coffee Break.
Participate in the #RaiseAMug campaign on social media.
Bring your Coffee Break party to work.
Ask a local restaurant or business to donate all or a portion of their coffee, tea or pop sales for the day.
Choose a day and time when people are already gathering.
Involve your friends – ask them to help serve, bake or bring another friend.
Organize a dress down day at work.
Ask friends to bake goodies to donate; hold a bake and share Coffee Break party.
Not a coffee fan? Consider a fruit smoothie or hot chocolate event.
Create a theme for your Coffee Break.
Hold a silent auction.
Ask your co-workers to donate their coffee or pop money from now until your Coffee Break.
More useful links and resources