Volunteer
read
Do you want to give back to your community? Are you passionate about helping people living with dementia and their care-partners? We are looking for volunteers to join our team.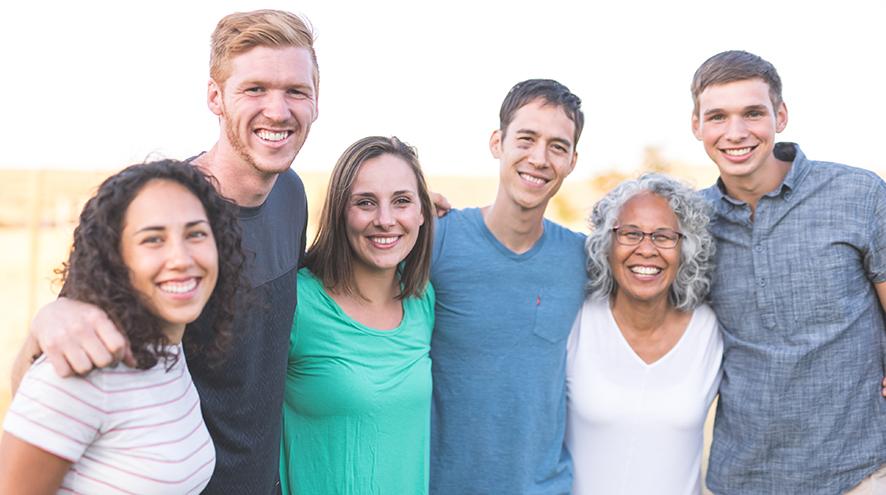 Volunteer opportunities are currently available! If you would like to join our team, please download our Volunteer Application here and send it to our office at [email protected] or give us a call at 519-633-4396.
Program Volunteer
We have several programs for persons living with dementia that rely on volunteers. Programs include:
Minds in Motion

A fitness and social recreation program for people living with dementia and their care-partners.
Volunteers will assist the Minds in Motion Coordinator by taking part in the program and engaging with participants (greeting, serving coffee, helping with set up and take down, etc.).

Coffee Group

A social group for care-partners of someone living with dementia.
Volunteers will make reminder phone calls and facilitate.

Living with Confidence/Friendships Matter

A social support group for people living with dementia in the early and mid-stages of dementia.
Volunteers will assist staff by taking part in the program and engaging with participants (greeting, serving coffee, providing assistance with program activities).
Dementia Friendly Communities Committee
A committee of people living with dementia, care-partners and volunteers who participate in educating businesses and organizations about dementia.
Volunteers will participate in approximately 6 meetings a year acting as an advisory group. Further opportunities exist for committee members such as acting as a secret shopper in the business or organization, attending events and guest speaking.
Board of Directors Volunteer
Our board of directors are responsible for ensuring that our stakeholders interests are being met and works to ensure general oversite of the agency.
Volunteers will focus on the mission and vision of the Alzheimer Society Southwest Partners. Primary activities include attending meetings and making decisions necessary to carry out operations and the strategic plan.
Special Events Volunteer
We host different events throughout the year such as our IG Wealth Management Walk for Alzheimer's and Finding Your Way Scavenger Hunt. These events needs volunteers to ensure they run smoothly.
Volunteers will participate in a variety of roles including, but not limited to: registration, set up and take down, entertainment, greeting, operate booths, etc.
Office Administration Volunteer
Provides assistance to the office staff with administrative duties as needed.
Volunteers will assist with duties such as: organizing office documents, answering the phone, data entry, etc.
VON Dementia Visiting Program Volunteer
The Dementia Visiting Program offers the benefits of companionship to a person living with cognitive challenges and/or dementia.
Trained volunteers will participate in activities including conversation, outings, assistance with shopping, encouragement or help with hobbies and interests, activities such as walking and much more.
Contact the VON Middlesex-Elgin office at 519-637-6408.