Awards and Bursaries
read
The Alzheimer Society of Grey-Bruce is proud to offer the Forget-Me-Not Award and Kelly Graham Memorial Bursary each year to individuals who have made a contribution to dementia care in Grey and Bruce Counties. Nominate someone for the Forget-Me-Not Award or apply for the Bursary today.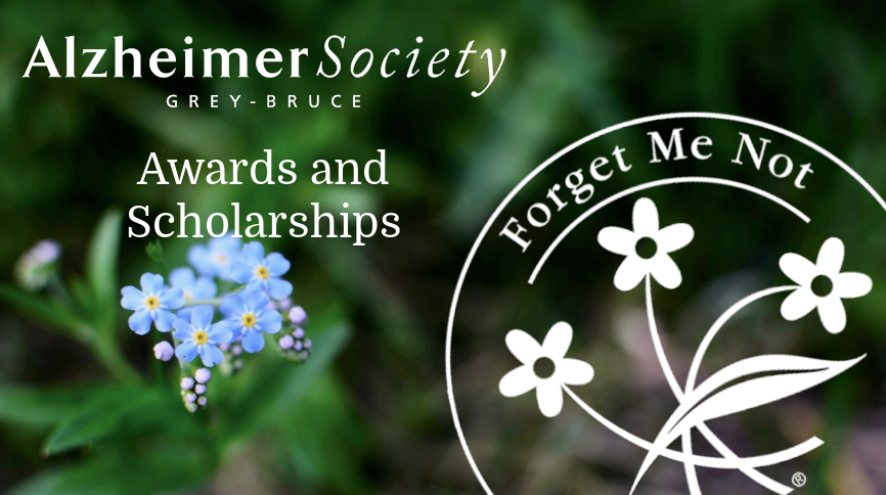 Nominate Someone for the Forget-Me-Not Award
Given out once a year to recognize individuals whose leadership has advanced the cause and care of Alzheimer's disease and other dementias in Bruce and Grey County.
Apply for the Kelly Graham Memorial Bursary
One $1,500 bursary awarded annually for Canadian citizens who reside or go to school in Grey-Bruce who has shown exceptional drive in the areas of leadership, community volunteerism and supporting individuals living with dementia and/or their caregivers in other health and social services.