The IG Wealth Management Walk for Alzheimer's
read
Anyone can take part in the IG Wealth Management Walk for Alzheimers! Your participation can help to raise much needed funds for the Alzheimer Society of KFL&A, which support over 4300 people living with dementia in our communities, their caregivers and families! This year, Who Will You Walk for?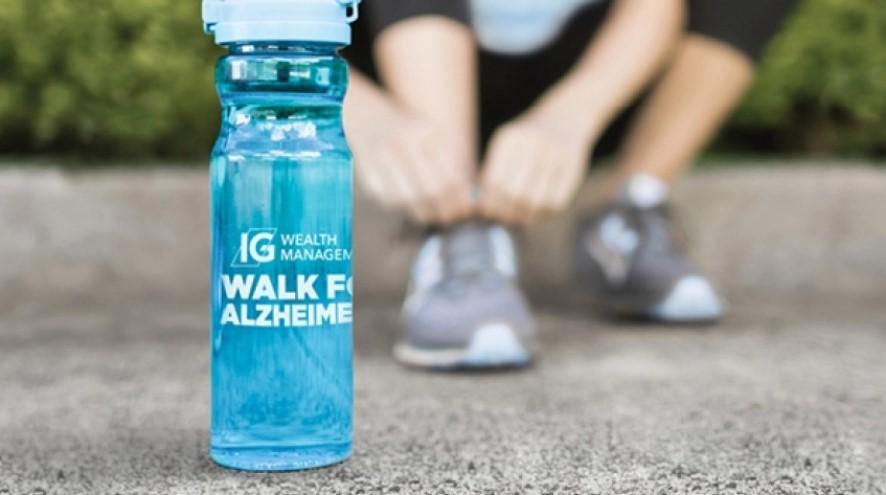 For information about, or to register for the virtual IG Wealth Management Walk for Alzheimers being held in KFLA region visit: www.walkforalzheimer.ca
You can also call our office at 613-544-3078, ext. 204 or email [email protected].
About this years IG Wealth Management Walk for Alzheimer's
The annual IG Wealth Management Walk for Alzheimer's will take place throughout the month of May this year.  Despite not being able to host an in-person walk, we still host two walks online, one for the Kingston region and one for Lennox and Addington regions. The IG Wealth Management Walk for Alzheimers is our largest fundraiser of the year! 
Walk Your Way Any Day in May and Take Our Step Challenge
For the second year in a row, due to the current COVID situation requiring social and physical distancing, the Walk will be a virtual one and we hope you'll join us!
We challenge you to take one step for every person living with dementia in KFL&A.  thats 4300 people - so you can walk that much in one day, walk that every week, or, walk that many steps every day in May! And, challenge your friends and family, your neighbours, your co-workers to participate as well in their own spaces!
Who are you social distancing with? Your kids? Your spouse? Your dog? Why not walk with them in your neighbourhood, your yard, your neighbourhood trail, do a stair challenge or do that gets you moving and participating in this nationwide event!  And, you can track your steps and add them to the step counter on the walk website
Where Does Your Money Go?
In this time of social distancing, our clients (those living with dementia, their caregivers and families) need us more than ever, so we can continue to offer programs and services virtually.
The much needed funds raised by this event enable us to maintain and enhance programs and services for people living with Alzheimer's disease and other dementia's throughout KFLA, tas well as their caregivers and families.  It will also help us to educate decision-makers about the need for improved health care services, and to increase awareness of the disease and its impact among our community members.
We Appreciate You!
We thank all past and current participants, donors, sponsors and volunteers. You are making a difference for the over 4000 individuals affected by Alzheimer's disease or other dementias in the Kingston, Frontenac, Lennox and Addington communities.
Please join us when and how you want to, any day in May!  Then, at 4pm on May 30, 2021,  jump on to our facebook page and enjoy the  nationwide wrap up broadcast hosted by Alzheimer's Society of Canada.  Who knows, you may see some familiar faces there! 
Register here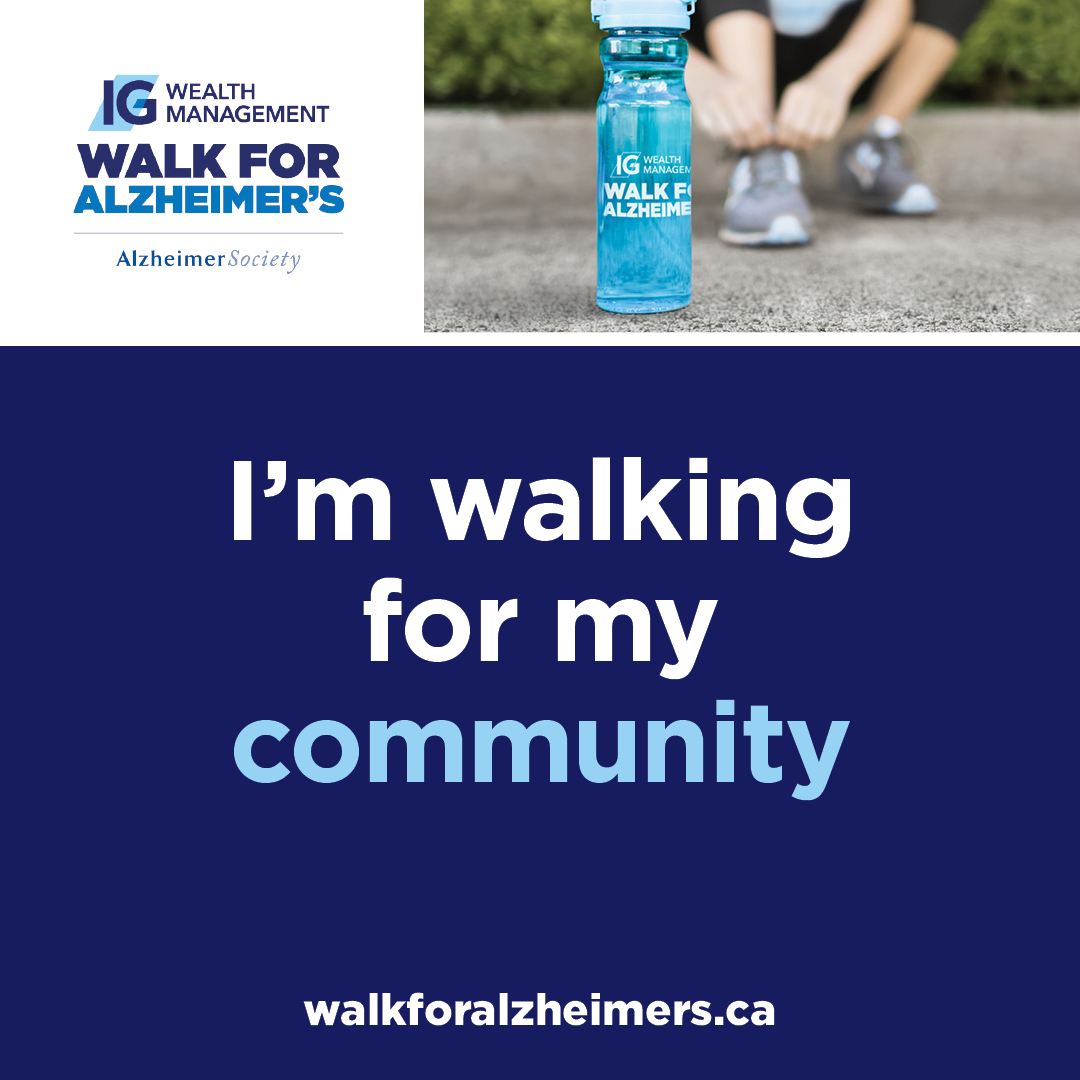 Can You Make a Video?
If you are participating this year online , why not make a video in advance or during your walk telling us why you are walking, what you are doing, who you are walking for, and send it to us at [email protected]. We'll put it on social media to promote the walk and encourage others to join in!