Alzheimer's Awareness Month
read
January is Alzheimer's Awareness Month. This month we need to talk to help people see dementia differently.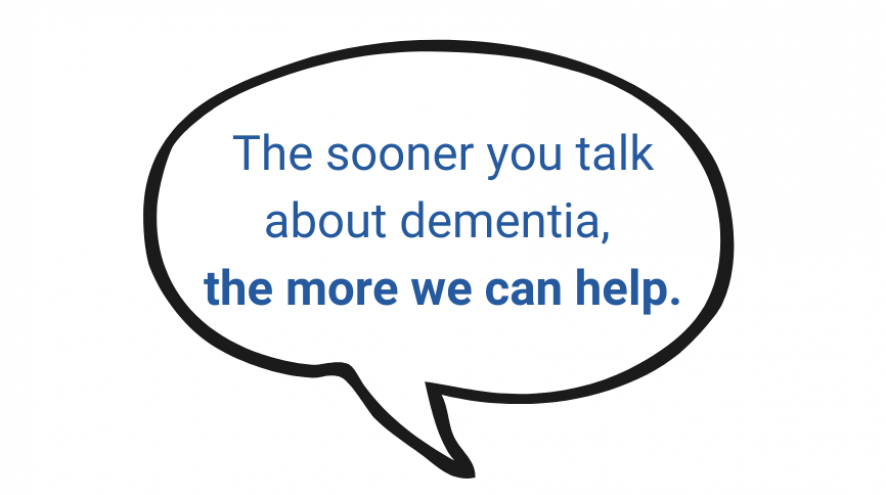 No one should have to face dementia alone. The sooner you talk about dementia, the more we can help.
All too often, people affected by dementia do not know where to turn. There are many barriers that prevent people from accessing information.
This Alzheimer's Awareness Month, the Alzheimer Society of NB wants New Brunswickers to know they do not need to face dementia alone.
"Often times we hear from families that they wish they knew what services and programs were available to them earlier in the progression of the disease," says Chandra MacBean, Executive Director of the Alzheimer Society. "The earlier you call us, the more we can help."
The Alzheimer Society provides programs and support services to help people living with all forms of dementia and their caregivers and families, at all stages of the disease. Whether you have concerns that someone in your life may be developing a form of dementia, have been recently diagnosed with dementia, or have been traveling the dementia journey for several years, you can always reach out to the Alzheimer Society.
Click here to learn more about our programs & services
With no known cure for dementia, the best defense against the disease is accessing supports early and planning for its progression. Research shows that early interventions improve the quality of life of people living with dementia and their caregivers and families, and help them reduce the incidence and severity of crisis situations.
However, for many people, the stigma against dementia keeps them from reaching out for help. One in five Canadians admit they would avoid seeking help for as long as possible if they thought they had dementia.
One New Brunswicker working to reduce the stigma surrounding the disease is Dale Morehouse of Blissfield, NB. Dale was diagnosed with young-onset Alzheimer's disease 7 years ago, when he was 58 years old. Right away, he and his wife, Cindy, decided they wanted to be open about the diagnosis in hopes they could help others understand what it's like to live with the disease, or to let others on the dementia journey know they are not alone.
"The dementia journey is made easier by being open about your disease. Always be willing to talk about the challenges and the available help out there by sharing your highs, lows, struggles and victories with others. Your story may bring hope to someone starting this journey themselves." – Dale Morehouse