ASNB Monthly 50/50
read
Support New Brunswickers living with dementia while getting a chance to win big with our monthly online 50/50 raffle!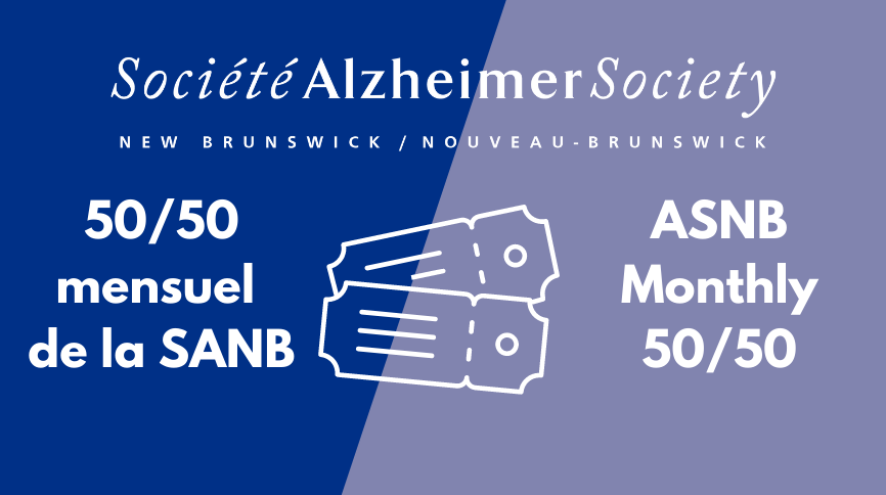 Our online ASNB Monthly 50/50 makes it easy for you to support people impacted by dementia. When you buy a ticket, not only do you get the chance to win half the jackpot, you are ensuring help is available for families in New Brunswick navigating a diagnosis of Alzheimer's disease or another form of dementia.
Over 15,000 people in New Brunswick are living with Alzheimer's disease and other dementias, and behind each of them is a small army of family, friends, and caregivers. A diagnosis of dementia is incredibly difficult, but no one needs to face it alone. When you connect with the Alzheimer Society, you are joining a community of supporters, experts, and peers.
Proceeds from this online 50/50 will help us to maintain and expand our essential services and programs for people living with dementia across the province.
The draw will take place on the last Thursday of each month. The winner will be contacted immediately after the draw.
Tickets are 1 for $5, 3 for $10, 20 for $20 or 100 for $50.