Qigong Exercise
Niagara Region
Mon, Oct 3, 1:00 pm - 2:00 pm
Join us online for a gentle exercise class suitable for all persons living with dementia and care partners.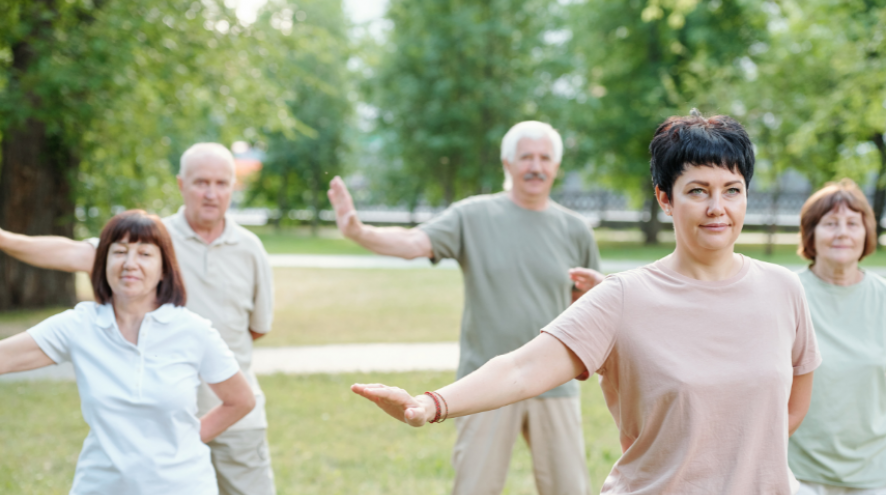 Call our office at 905-687-3914 for more details.
Program description
Qigong (pronounced chee-gong) is an ancient Chinese exercise and healing technique that involves meditation, controlled breathing and movement exercises.
Exercise is an important component to maintaining a healthy brain. Due to the fact that Qigong can be performed standing or sitting, it is a physical conditioning program that is suitable for all ages and fitness levels. The soft, slow, gentle movements of Qigong practice stimulate the body to increase muscular stability, flexibility, and range of motion around all joints of the body.
Who can participate?
Individuals concerned about their memory, individuals living with cognitive change or dementia, care partners, family and friends are all welcome!
When is the program?
Qigong is currently being offered online via Zoom every Monday and Thursday from 1pm - 2pm and facilitated by George Picard from the Village of Healing.
How do I register?
Fill out our registration form to be sent the zoom link.  You only need to fill out the form once, and you can use the same zoom link for each session.