Minds in Motion®
read
Minds in Motion® is a community-based social program that incorporates physical activity and mental stimulation for people with early to mid-stage signs of dementia and their care partners.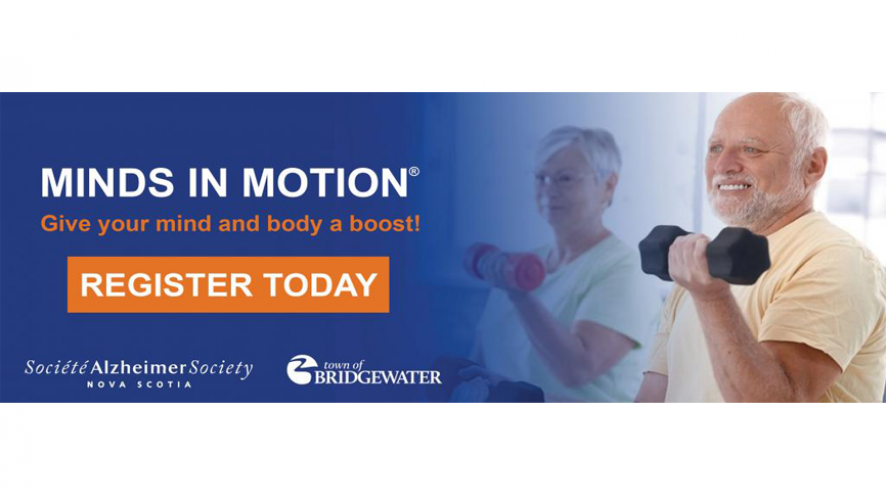 Registration: $25 per participant pair. Please call Connie at the Alzheimer Society of Nova Scotia to register at 1-800-611-6345 ext. 247
The Minds in Motion® program combines physical activity, socialization and mental stimulation for individuals with early to mid-stage Alzheimer's disease or other dementias, and their care partners.
This program runs once a week on Tuesday for eight weeks and offers a great environment to establish new friendships with others living similar experiences.
To learn more contact us at 902-422-7961.