COVID-19 resources, activities, and Oxford County Guide
read
The Alzheimer Society of Oxford would like you to know that we are here for you. Our hope is that the information in this section will empower people living with dementia and their care partners to live safely while remaining as positive and engaged as possible during this time.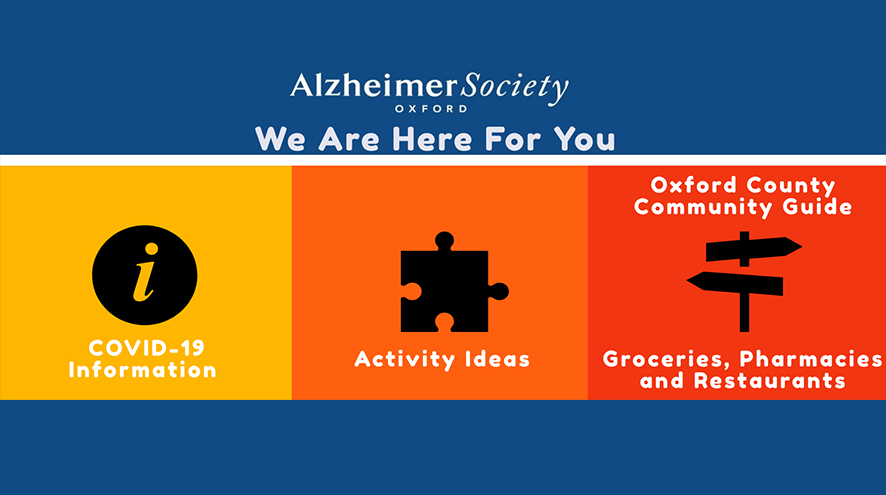 Recognizing that everyone's needs are different at this time, the three coloured boxes below are links to pages that include reliable and current COVID-19 updates, a range of activity ideas to try at home, and an Oxford County community guide to grocery stores, pharmacies, and restaurants that are available for you and your family.
View our E-Newsletter Archive for more activities, education opportunities, and news worth celebrating!