Activity ideas
read
The Alzheimer Society of Oxford is here for you! We have created this social recreation page to help you stay virtually connected through stimulating activities.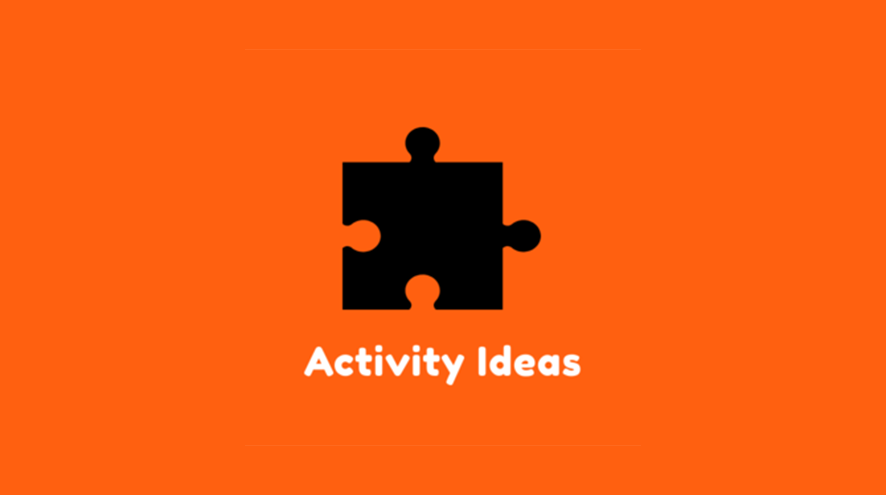 Our office is now CLOSED until further notice. While our office is closed, we will continue to provide supportive services in other ways. You can contact your Family Support Worker by email or at 1-877-594-2368.
We are also accepting new clients. If you would like support, please contact our intake Family Support Worker, Jamie O'Leary at 1-877-594-2368 or email [email protected]
How to use this page
There are two menus below, with tabs that you can click on to reveal different activities.
The Activity Ideas menu under the yellow puzzle piece contains activity suggestions that are grouped by interest or category.
The Weekly Schedule menu underneath the green calendar has a different tab for each day of the week, with activity ideas for that specific day.
We will be updating the schedule on a weekly basis, so there will be a list of fresh ideas each week for you to try!
Click on the tabs below to expand your options. We hope these activities keep you positively engaged as we are physically distancing ourselves.
Activity ideas
Brain Games

Arts & Crafts

Fitness & Exercise

Fitness & Exercise

Note: When you participate virtually in the fitness portion of Minds in Motion, please take care to create a clutter-free and safe environment & make sure you have proper footwear. Please only participate as much as your body feels comfortable – this program is intended to gently move your body – so don't push yourself beyond what feels okay.

Anita's Virtual Socials

Anita's Virtual Socials

Anita's Virtual Socials is only accessible if you are a person with dementia and their caregiver and are currently a part of "Anita's Socials."  Please email Anita at [email protected] if you would like to participate in this monthly program.  

Music

Music

Sing-along with Joanne Does!

Puzzles

Tech Support
Weekly Activity Schedule
Week of April 12 - 16
Sunday

Monday

Tuesday

Wednesday

Thursday

Friday
Weekly Activity Schedule Archive
Did you miss a week of our new Weekly Activity Schedule? Is there an activity you enjoyed so much that you want to do it again? You're in the right place! Click the left image below for an archive of all previous Activity Schedule weeks for you to revisit.