Dementia education for caregivers
read
On this page, learn what educational opportunities the Alzheimer Society of Oxford offers to caregivers.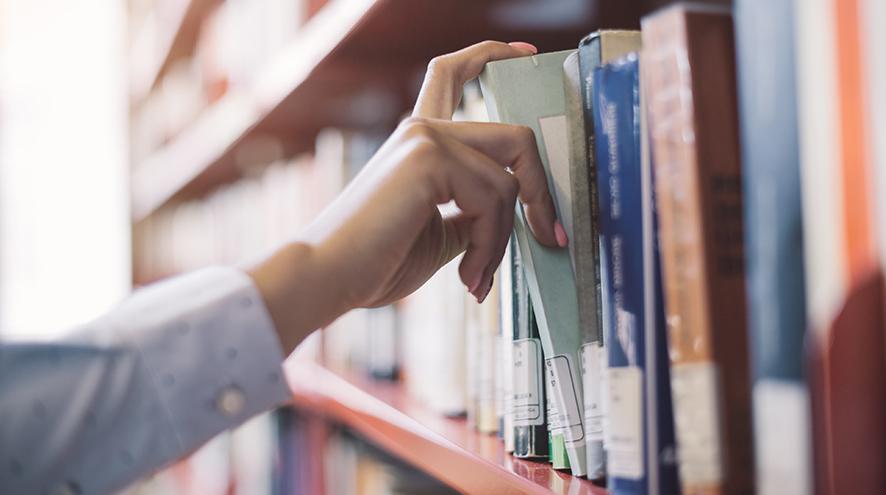 The First Link® Learning Series
The First Link® Learning Series is made up of five distinct courses that are progressive in nature. Each course builds upon the other to provide participants with a comprehensive overview of dementia, coping strategies, resources and support systems. These courses are facilitated by staff of the Alzheimer Society of Oxford.
For more information about the First Link® Learning Series or to register for an upcoming workshop, please contact our office at 519-421-2466.
First Steps
While receiving a diagnosis of dementia can be devastating, it may also bring a sense of relief at finally being able to put a name to the symptoms you have been experiencing.
Nevertheless, it can be hard to know what to do first; you likely have a lot of questions. Getting the information and support you need can help you take charge of your condition.
1. Recognize that you are going through a variety of emotions
You might feel angry, embarrassed, frustrated, afraid or sad. These emotions are normal and may come and go.
2. Tell people
Sharing this information will help them understand the difficulties you are having as a result of the disease.
3. Learn about Alzheimer's disease
Find out what you can about the disease and how it will progress. Learn about tips and strategies that might help you day to day.
4. Explore treatment options
While there is no cure for Alzheimer's disease, medications can help some people with some of the symptoms.
5. Recognize that you have a disease that affects your abilities
Focus on what you can do, not what you can't do and find ways that help you cope with the changes.
6. Seek help
Call your local Alzheimer Society to find out what services are available in providing practical assistance.
7. Look for support
Find people you are comfortable with to share your feelings and emotions.
8. Plan for the future
Start planning for the future and take charge of your condition.
9. Take care of yourself
Maintain your physical health, stay active, make healthy food choices and spend time with your family and friends. Enjoy life to the fullest.
10. Know the Alzheimer Society is here to help
The Alzheimer Society has information and support programs to help you.
We Will Talk About:
The five courses that make up the learning series are:
First Steps for persons with dementia and their family
Next Steps for families and friends
Care Essentials
Options for Care
Care in the Later Stages
Next Steps for families and friends
This series will offer family members and friends caring for persons with dementia an overview of dementia. Topics covered in this course include:
What is dementia?
Memory loss and changes to the brain
Coping strategies
Drugs and treatments
Future planning
Community resources
Care Essentials
This series will offer family members and friends caring for persons with dementia problem solving strategies, approaches for communications and available avenues for support, all of which can strengthen their ability to provide care. Topics covered in this course include:
Progression of dementia
Understanding behaviour
Day-to-day care
Community resources
Options for Care
This series is to help family members and friends caring for people with dementia evaluate their current care giving needs and explore other possible care options available, including long-term care. Topics covered in this course include:
Where to turn when care needs are increasing
Long-term care – how the system works
Coping with change – how to make the transition
Care in the Later Stages
This series is to help family members and friends of persons with dementia understand what to expect in the later stages of the disease. The series will explore how participants can provide comfort to the person as well as review the experiences of grief and loss. Topics covered in this course include:
Natural course of the later stages
How to recognize pain and distress
How to provide care that promotes dignity, comfort and quality of life
Ambiguous Loss & Grief
Ambiguous Loss & Grief is a free 3 week workshop for care partners of someone living with dementia. This program aims to help care partners develop a better understanding of their grief and explore strategies for managing grief and loss.

We will explore:
What is grief?
Types of grief
Recognizing losses
Guilt and liberating losses
What is grief-work
Self-care
Recognizing the circle of support
Life After Dementia
Life After Dementia is currently being offered in two virtual sessions, via Zoom (video call or phone in). The first session discusses styles of grieving and the intense emotions that accompany the loss of a person who was living with dementia. The second session discusses secondary losses that follow the death of a person who as living with dementia, as well as ways to build a circle of support and prioritize self-care after they are gone.
For more information or to register please contact the Alzheimer Society of Oxford at 1-877-594-2368 or [email protected]