Dementia education for the general public
read
The Alzheimer Society of Oxford offers numerous education series and presentations that are open to the public. These are booked throughout the year and in various locations throughout Oxford County.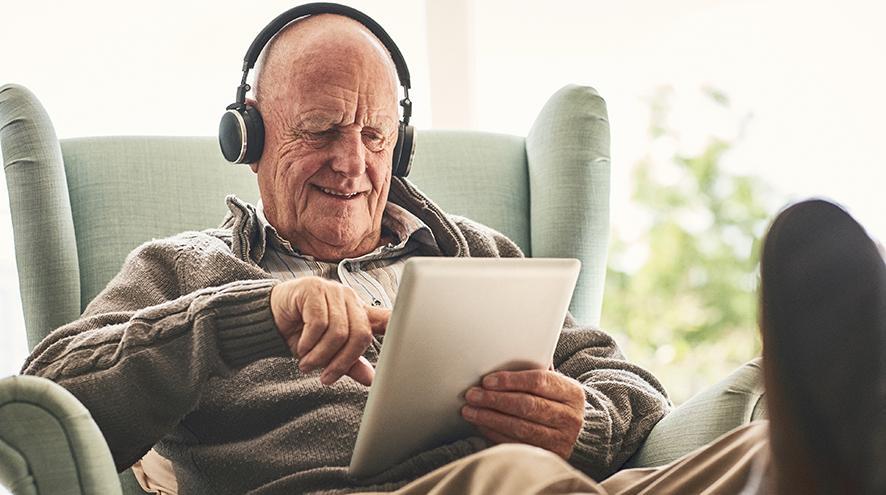 Learning About Memory Loss
Learning About Memory Loss (LAML)
For people who are worrying about themselves or others. Join us for an informal time of information and discussion. Free seminar. No registration required. (Registration is required for our ZOOM sessions.)
We Will Talk About:
Normal changes in memory and thinking
Mild cognitive impairment and early-stage dementia
Recognizing the symptoms
Strategies for brain health
Planning ahead
More info
Sessions are held in Ingersoll, Tillsonburg and Woodstock every spring and fall. For more information, please contact the Alzheimer Society of Oxford at 519-421-2466 or 1-877-594-2368 or [email protected]. (Please note, virtual sessions are being held during this time due to the COVID-19 pandemic.) 
Reducing the Risk of Dementia
The human brain is one of your most vital organs. It plays a role in every action and every thought, and just like the rest of your body, it needs to be looked after.

Can Alzheimer's disease be prevented? There are no guarantees, but healthy lifestyle choices will help keep your brain as healthy as possible as you age. By making better lifestyle choices now, you can improve your brain's ability to sustain long-term health and fight illnesses.
Learn more about what you can do to maintain or improve your brain health to reduce your risks of dementia. Sessions being offered throughout Oxford County in 2021. (Due to the COVID-19 pandemic, virtual Reducing the Risk sessions will occur throughout the year.)
More info
Register to get involved in a FREE 3 week series covering a variety of topics, including:
Brain Exercises, Physical Activity, Healthy Eating, Managing Stress, the importance of Social Activity and Protecting your Head.
Dates and times
To register for our 2021 sessions please call Dana, Education Coordinator at 519-421-2466 x 225 or 1-877-594-2368. Sessions will occur via ZOOM due to the COVID-19 pandemic.
Public presentations
There are no scheduled presentations at this time.
To book a presentation for your organization, please contact our Education Coordinator at 519-421-2466 or [email protected].