The IG Wealth Management Walk for Alzheimer's 2021

read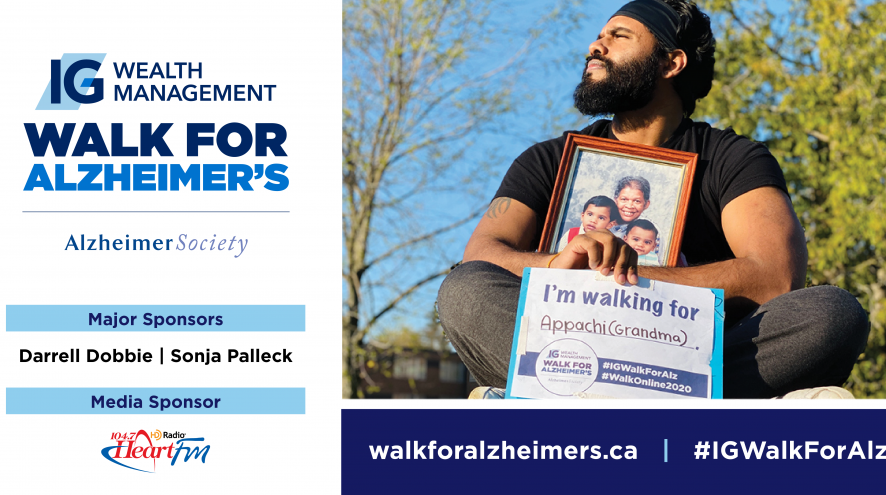 You can download a Pledge Form here
13,000 People in our Region are Living with Dementia

Join us this May for the 2021 Virtual Walk - lace up your shoes, fundraise, and get ready to walk 13,000 steps to honour and support the 13,000 people living with dementia in Elgin, Middlesex, and Oxford during the IG Wealth Management Walk for Alzheimer's!

Because the Walk is taking place virtually this year, you can fundraise and complete your steps any way you choose – on your own or as a team, in one day, one week, or over the whole month of May.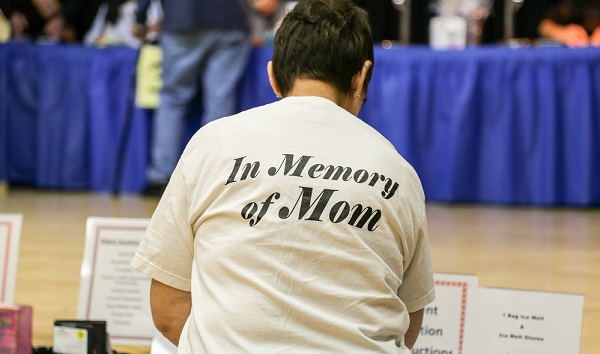 While the event looks very different for us this year, what has not changed is the need. In Oxford County, the Alzheimer Society has provided counselling, education, and recreation to 978 clients including more than 329 new families since the pandemic began. All funds raised through the virtual Walk for Alzheimer's will directly support local programs and services delivered in Oxford County.

Need Motivation to Get Started?
Fundraise $100 or more to receive a custom Alzheimer Society face mask
Walkers raising $600 or more will receive a special locally sourced gift bag
Check out the Virtual Forget-Me-Not Wall, share a picture and your own reasons for walking
Most importantly, your participation will help to ensure no one living with dementia goes unsupported.

For questions, help with online registration, or to arrange time to safely drop off donations, please call our office at 519-421-2466 or email [email protected]
Cash/Cheque Drop Off and Incentive Prize Pick-Up Dates
The Rock Community Church (1140 Nellis Street, Woodstock)
Saturday, May 29th 10 am – 2 pm
Monday, May 31st 10 am – 2 pm
North Broadway Baptist Church (6 North Street East, Tillsonburg)
Saturday, May 29th 10 a.m. - 2 p.m.
Monday, May 31st 10 a.m. - 2 p.m.

Thank you for supporting families living with dementia in our community!