Why I Volunteer
read
Volunteers are the roots of strong communities! We spoke to our volunteers about why they felt inspired to volunteer and we were delighted with their responses. Learn more about some of our volunteers by reading their stories below!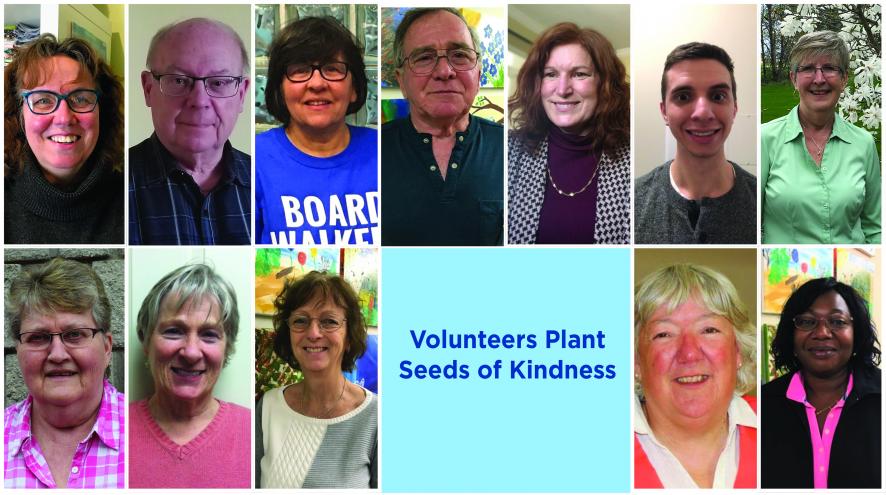 Read the Why I Volunteer Story PDF.
Generosity and compassion keys to Eldon Byer's voluntary role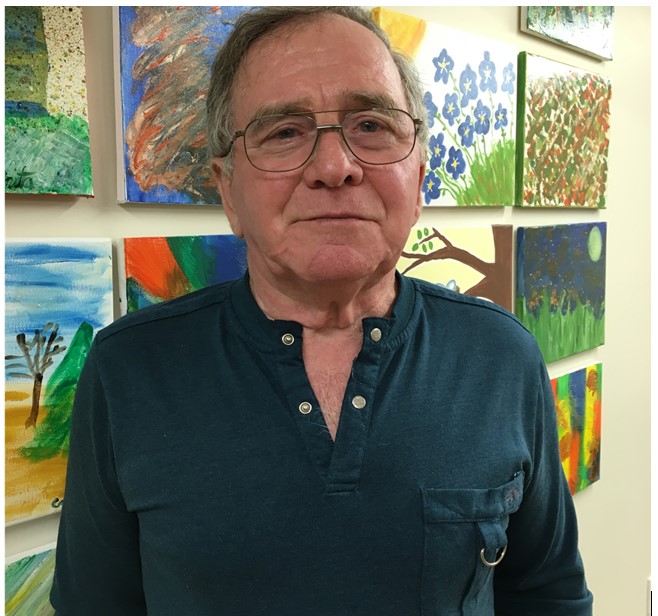 By GEOFF DALE
TILLSONBURG – As his former mother-in-law had lived with Alzheimer's, Eldon Byer was keenly aware of what the progressive neurological disorder can do to its victims so volunteering was just a natural extension of his kindness, compassion and generosity of spirit.
"It was about three years ago when I saw an advertisement at a Tillsonburg Seniors Centre health fair and also a notification in the local newspaper calling for Alzheimer Society of Oxford volunteers," he said.
"As I had a relative who had lived with the disease and knew a little about its effects, I was interested in offering my time as a volunteer. So, it was then I became involved with the Society which I knew was doing a lot of good things for those with Alzheimer's and their caregivers while educating the general public. If there was a need I wanted to make myself available."
Seeing the call for help in a wide range of activities and events, Eldon took part in several Walk for Memories and visiting with those with dementia as a Volunteer Companion. He was also a keen participant in fund-raising marathons staged by Tillsonburg triathlete George Papadakos.
"Most recently, George completed Marathons for Memories where a marathon was completed every day during January. He ended up raising $41,000 for the Alzheimer's Society of Oxford County.
"I was very pleased to support this great effort by contributing one dollar per kilometre of a 290-kilometre stretch. With the global pandemic affecting everybody's lives, while I cut back a little, I was happy to help wherever I could."
The 80-year-old volunteer also has words of high praise for Alzheimer Society of Oxford volunteers, caregivers and, of course, the dedicated staff members like Volunteer Companion Program Coordinator Robyn Owen.
"Staff members are such nice people, doing a great job for the whole community. Robyn is so very easy to get along with and a real joy to work alongside," Eldon added. "I really do look forward to lending even more of a hand when things return to some sense of normalcy.
"The Alzheimer Society of Oxford does so much for so many. There's no question about that that I'm very happy to be able to contribute wherever and whenever I can. I enjoy being a volunteer."
Phyllis Norrie enjoys her many volunteer roles for the Society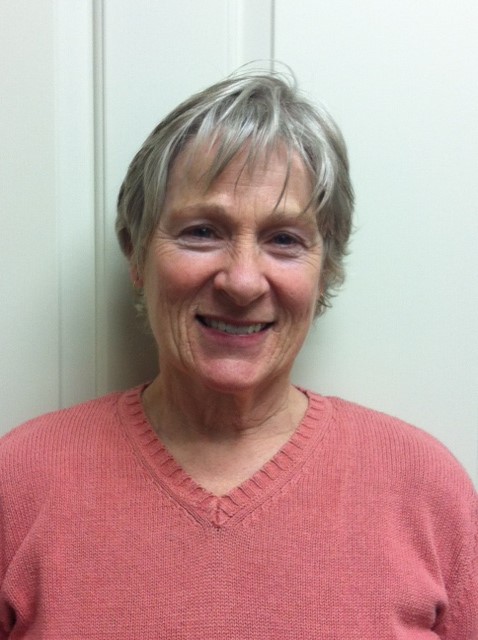 By GEOFF DALE
For Phyllis Norrie the Alzheimer Society of Oxford's innovative Minds in Motion is a complete package not simply for stimulating mental exercises but its numerous physical benefits for everyone.
"I've been a volunteer since 2013," she said. "This very unique program certainly caught my eye because it addresses so many issues with respect to mental and physical activity along with the need for interacting with people.
"Minds in Motion appeals to me on so many levels. I've been volunteering with it now for three years. Participants love exercising, always doing their best. They smile constantly and I love seeing them interact with each other and me. It brings all of us great enjoyment."
With Covid-19 now on the global scene for more than a year, the rules for the program, singalongs and social gatherings have certainly changed but with the introduction of the Zoom technology they are still very much a part of the Society's schedule.
"Thanks to Zoom, folks still communicate as part of a community they enjoy being part of, even though these programs are conducted online, not person-to-person," Phyllis explained. People love singing and participating in musical events.
"Some of the participants bring along props for fun songs like Tie A Yellow Ribbon Round the Old Oak Tree and Blue Suede Shoes. We're all smiling. For the socials Anita (Dahl) holds quizzes, for example on places like Ireland or the beach. If they've gone somewhere, they talk about it. Zoom makes us feel comfortable and keeps these wonderful programs going."
In pre-Covid times, Volunteer Companions had their visits in person but these days they are over the phone or virtually using Zoom.  Technology has allowed volunteer companions like Phyllis and the clients the volunteers are matched with benefit from visiting and social time together.
"I visit with a lovely lady who is so very interesting," she said. "As she has so many stories to talk about, we sometimes chat for up to 45 minutes and more. I hear little slices of her personal history.
"I've been involved in the Walks for Alzheimer's, delivered place mats to restaurants and other activities. They're not just time fillers because I love being busy. This is a big part of my life and love seeing the reaction from people and the joy on their faces. I feel like I've touched or helped someone. Anita (Dahl), Robyn (Owen), Shelley (Green) and other staffers are great communicators.
"We can't wait to get back a sense of normalcy. I recommend volunteering to others on a regular basis. What would I like to see more of now? Well, more male volunteers to buddy up with the men. I'd want to see even more men and women get the benefit of programs like Minds in Motion."
Minds in Motion fascinates Pat Goodall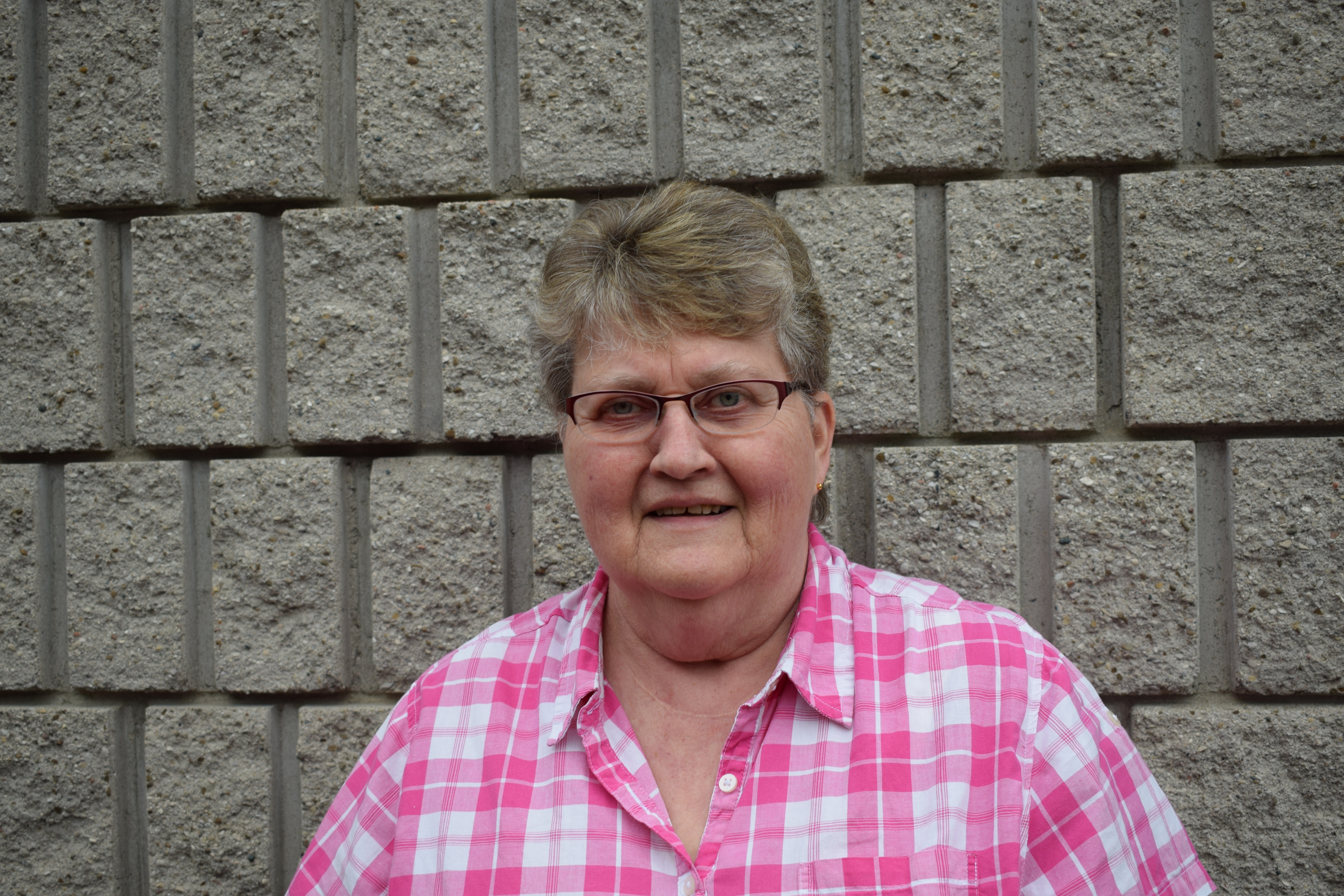 By GEOFF DALE
Through the unique Minds in Motion program volunteers for the Alzheimer Society of Oxford like Pat Goodall have been helping to assist those living with early to mid-stage dementia in numerous ways.
"I first came across it in 2017," Pat said. "I was working with an exercise group at the VON when someone suggested I might want to consider looking at a program that was being introduced that summer by the Alzheimer Society right here in Oxford.
"Learning how those with dementia in these stages experience some very real, beneficial socialization and stimulation through both mental and physical activities, I was interested from the onset. I've come to really enjoy being part of the Alzheimer Society of Oxford."
She was particularly fascinated how Minds in Motion was successfully compartmentalized into different sections with physical exercise, socializing alongside brain stimulating games and activities that encourage the ongoing thought process.
"This is such an excellent program for all involved," she said. "Clients participate in meaningful activities they enjoy, interacting with each other and it provides some much-needed respite for caregivers. It covers all bases and Anita (Social Recreation Coordinator) is such a great, helpful and pleasant person for all of us.
"Of course, the arrival of Covid has resulted in changes to the program," Pat added. "We're not meeting face-to-face and there is no coffee and treats. Yet we have Zoom Minds in Motion Thursdays and Fridays so we're thankful for this technology. Without it, people would be isolated without some form of the program."
While everyone is eagerly awaiting the return of more normal activity, Pat says the staffers like Anita have achieved a great deal of success over the past years by maintaining a strong sense of community and belonging for clients, caregivers and, of course, volunteers.
"Covid hasn't been kind to anyone in all corners of the globe but we are all doing our best," she said. "Zoom is a blessing and, who knows, I might learn even more about it for future use. There may be more projects I'll get interested in the future.
"There's no question about it, I love volunteering for the Alzheimer Society of Oxford. It's been very good for me and everyone I've come into contact with over the years. A great place with a wonderful staff and very nice volunteers and clients to chat with – whether in person and now over the phone or on Zoom."
A love for music brings tears of joy to Jan Vicars' eyes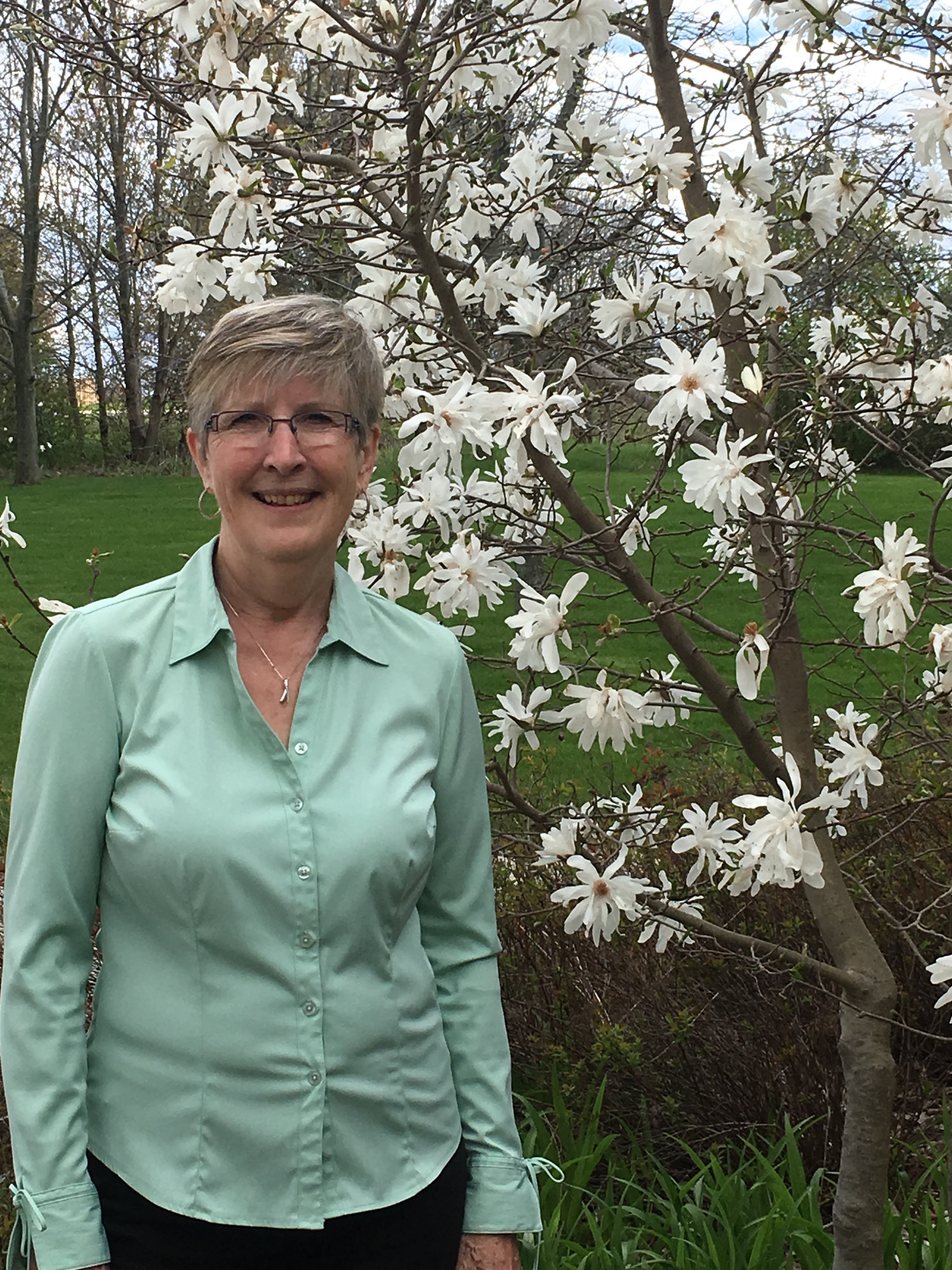 By GEOFF DALE
"Music does a lot of things for a lot of people. It's transporting, for sure. It can take you right back, years back, to the very moment certain things happened in your life. It's uplifting, it's encouraging, it's strengthening."- Aretha Franklin
As the Team Captain for the Alzheimer Society of Oxford's Intergenerational Singers Program Planning Committee and now an enthusiastic cheerleading volunteer for the Zoom Choir, Jan Vicars would no doubt agree whole-heartedly with the great Aretha Franklin.
"I just love music," she said. "I was with the Ingersoll Choral Society for a long time and would love to return. Since late 2017 I've been with the Alzheimer Society's choir, joyfully joining in alongside seniors and enthusiastic young local students.
"Now it's the Zoom choir that finished its second eight-week program and is set to resume in May. Sadly, we are without the young people now. It's just the older members. It's a new experience but we all love taking part in the musical experience."
A former employee with the Society for 15 years as event planner and fund development coordinator, she retired five years ago. She knew the time was right to become a volunteer so it was a decision she was delighted to make.
"My mom had Alzheimer's disease and was in a nursing home," Jan said. "I recall Sunday afternoon church services where she'd sing entire hymns from memory. Music is the last thing to go from your mind so it was lovely to see her and others light up when they sang or listened to music.
"It's wonderful that music stays with you like that. For the Intergeneration Singers, it was great getting together after school at 3:30 with our pianist, music director and 12 young people from a local school. Along with caregivers and clients, we had some large crowds and the seniors loved interacting with the kids – a happy learning experience and terrific concerts for all of us."
With the onset of Covid-19 just over a year ago, the Society's Social Recreation Coordinator
Anita Dahl brought Zoom into the foreground of the changing musical scene. There are no students right now but several couples participate alongside music director Katherine (Cathy) Luyben.
"We can see each other, the choir and Cathy on Zoom but we're muted so we're just singing to ourselves," she said. "There was one husband and wife couple. The wife has Alzheimer's and once I saw him looking adoringly at her while singing an oldie tune to her. It brought tears to my eyes.
"Many have been isolated for more than a year now so Thank God for Zoom. I'm looking for normalcy but this is a rewarding experience nonetheless for us. We start Tuesday afternoons at 1 p.m. with 10 minutes of social chatting before singing, then a warm- up and away we go. I just love everyone there and Anita, whom I worked with for years, is just a great gal."
Oxford Alzheimer Society volunteer respected across Canada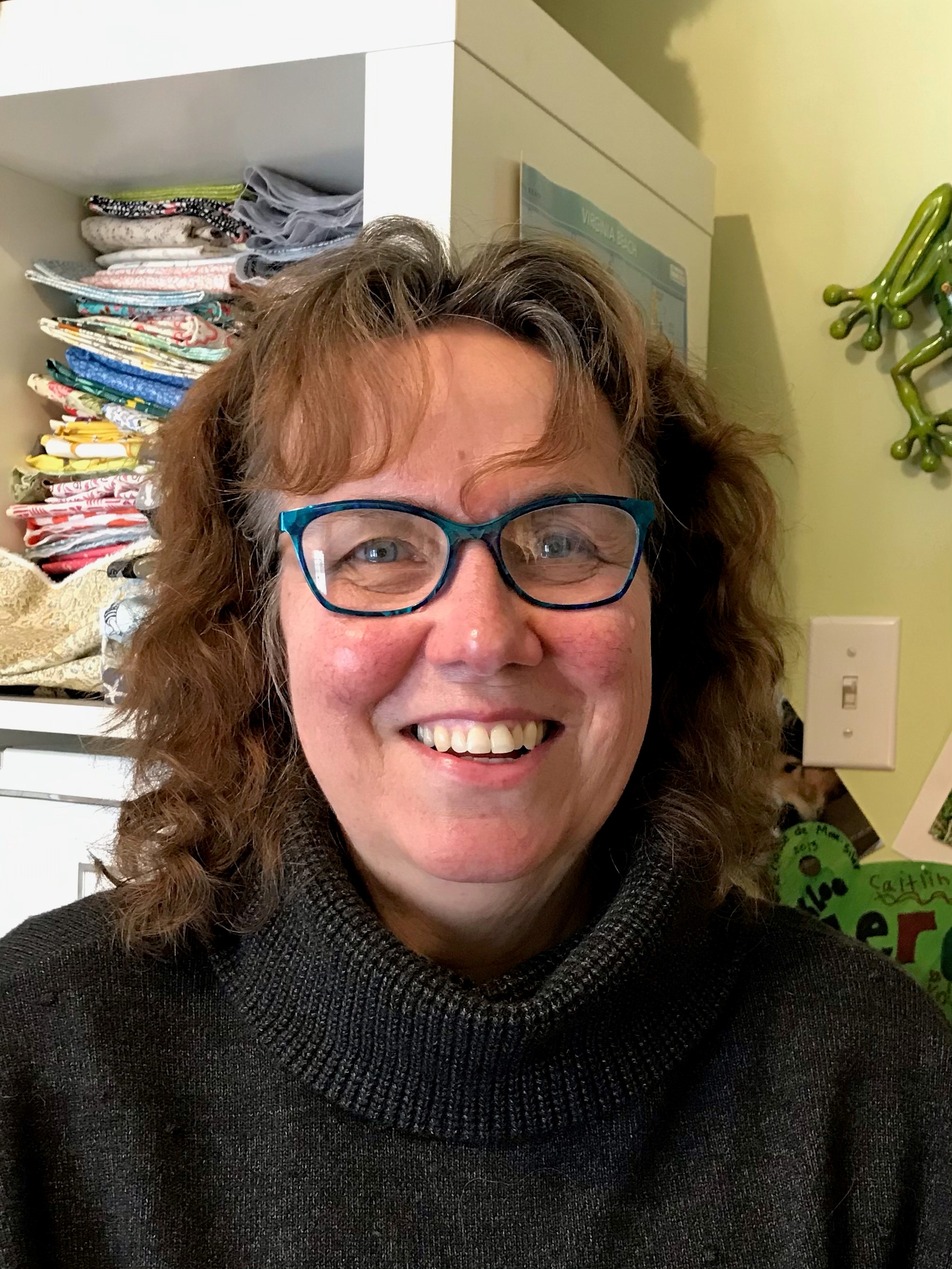 By GEOFF DALE
As a dedicated and innovative volunteer serving the Alzheimer Society of Oxford in different capacities for more than 25 years, retired elementary school teacher Cathi Gorham Mol has seen her efforts recognized both locally and across Canada.
"My philosophy has always been education," she said. "We only fear what we don't know and don't understand. The first time I sought help was for my dad. I had small children at home and loved the program I saw. It was designed to help adults like me learn more about the disease.
"Our children were always close to their grandfather. One particular incident in 1995 our then five-year-old son Lucas said grandpa didn't love him anymore because he wasn't hugging him goodbye. I explained grandfather's problems, saying he didn't mean to forget."
Taking the course, she met and became very good friends with the Society's Executive Director Shelley Green. Together, the two developed the unique ground-breaking program for children aged seven to 14 called Remember Me.
Created to educate these young people about the effects Alzheimer's has on the brain, how it affects memory and day-to-day behaviour, it also demonstrates how they can cope with these changes by treating their grandparents with love, kindness and understanding.
"The program made the national news across Canada and we appeared on several programs like W5," Cathi said. "We also went on to develop a teen program called Forget-You-Not. The concept of understanding and having strategies has made person-to-person time together so much easier for young people.
"The Alzheimer Society of Oxford is such an awesome organization with an amazing staff that welcomes you with open arms. I feel like I'm giving back to my family, my mom and dad, uncles and aunt, those who couldn't finish things in their lives because of dementia. My husband Rob has always been a great help too."
Even through restrictive COVID times Cathi has continued to help make life better for those with dementia in Oxford through her help with putting together Activity Kits for the Society's clients.  She also has sewn many Totes for Scrubs and Caps for COVID (scrub caps) to help protect our frontline workers during the pandemic.
"I'm thankful I can do something big or small," said Cathi, who with her husband supports a 96-year aunt living in Welland. "It's such a good feeling and it doesn't have to be huge. If everyone would do a little our world would be a better place.
"I prepare the candles for the Walks for Alzheimer's Lights of Hope and help in any way I can.
"I always think of my dad first. A real believer in education I think he'd be happy seeing me moving ahead for him and others."
Volunteer braves the pandemic to volunteer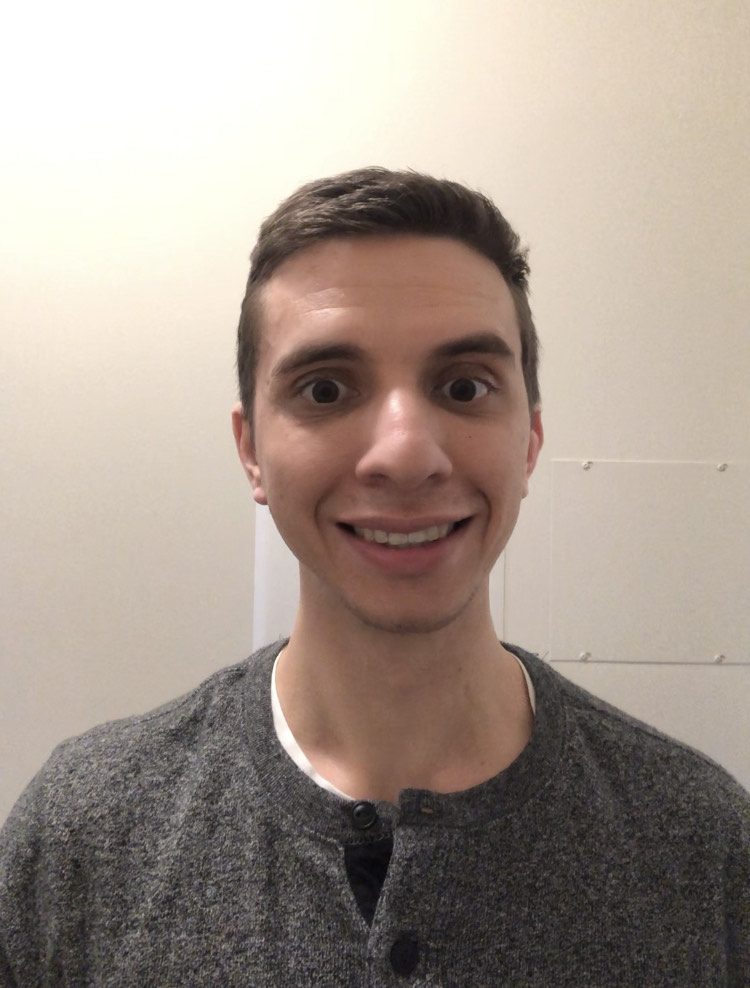 By GEOFF DALE
Not even the relentless ravages of a global Covid-19 pandemic could deter Daniel Walker's enthusiastic desire to become a volunteer with the Alzheimer Society of Oxford.
"I started last October so I've been volunteering here now for the past five or six months," said the Woodstock Police Service Cadet. "I'd been looking for some meaningful community involvement outside of my work time and I certainly found it here at the Society.
"The organization has played a big role in my family's life, in terms of Alzheimer's and dementia. My grandmother on my mom's side had the disease and for more than 11 years the Society had a major positive impact on her life. My sister also did some volunteering while at school, organizing a campus branch."
Since last autumn Daniel has been busy with a variety of voluntary roles for the organization, whether it be cleaning the office, office-related tasks, assisting other staffers or taking part in fundraising activities.
"When I applied as a volunteer, I made myself available immediately," he explained. "I was not at all picky. I just wanted to do whatever was needed to lend a hand."
"There was an assortment of odds-and-ends that I helped out with on a regular basis. I was very glad to be there and I even helped out with the fundraising gift bags distributed around Christmas. Every job, big or small, is worth doing well. Shelley and the staff are so easy-going, incredibly friendly and helpful. Whenever I have a question, they always steer me in the right direction."
Daniel also has words of high praise for the Society's organizational skills and how well safety precautions and protocols are applied and adhered to by all inside the Peel Street Alzheimer's office.
"When I'm at the office, there are often one or two others there as well," he said. "The work is steady and has been going on very well for me since I began late last year. What is particularly satisfying for me is knowing about all the great work the Alzheimer's Society of Oxford does on a daily basis.
"The Society plays such an incredibly big role in the lives of families, caregivers and those affected directly and indirectly by the disease throughout the region. As a volunteer, I only have a small part in the operation but my assistance is still rewarding because I know I'm helping a really great organization."
Glen Harrop a busy, happy multi-tasking volunteer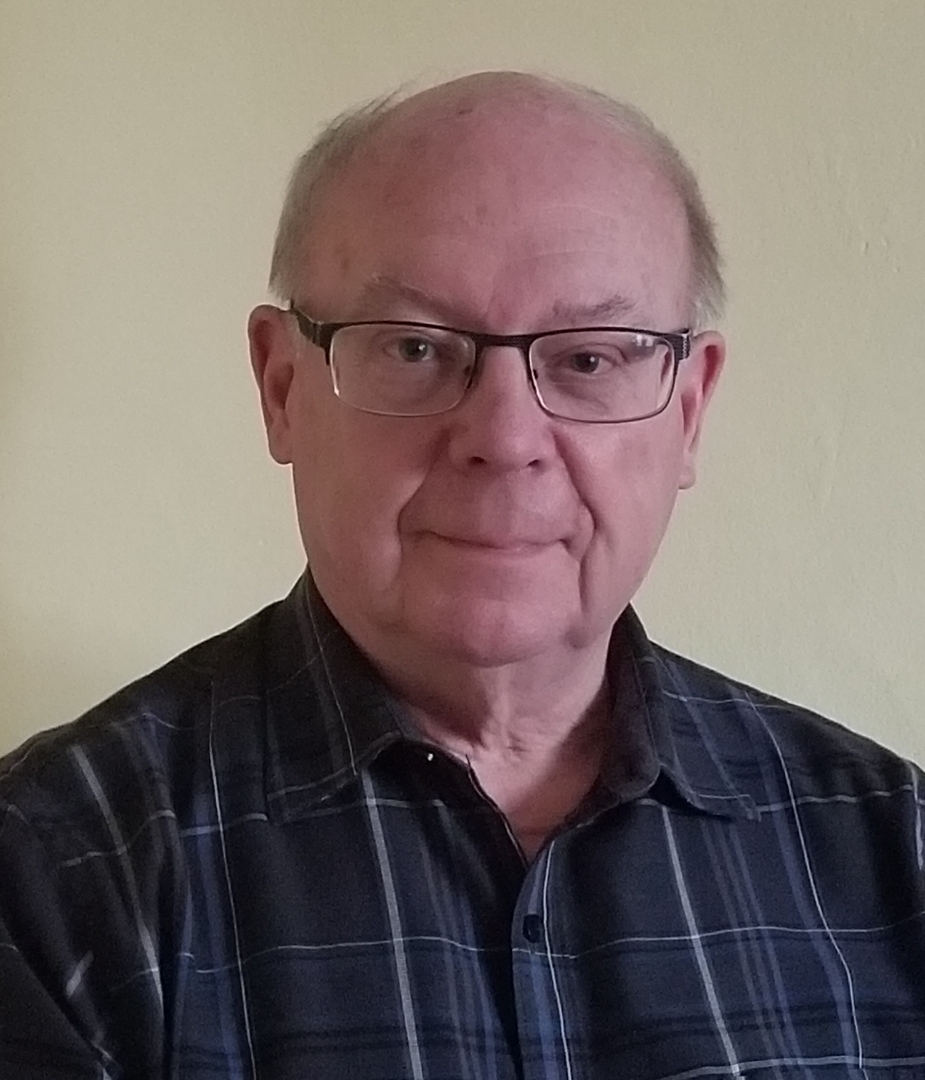 By GEOFF DALE
Just a quick glance at Glen Harrop's years of volunteer work with the Alzheimer Society of Oxford provides a little peek at a very busy man but one who is ultimately loving every minute of those efforts and delighted to be helping those in need.
"What I'm doing usually ends up lining up alongside many of my own life goals and values," said the Society's board president. "When that happens it really enhances the voluntary experience and becomes a confidence builder. So, I just keep doing it and feel very good in the process.
"Like many others I had and still have an interest in a subject where you experience related events or situations within your family, in this case Alzheimer's and other forms of dementia. My wife Valerie's parents had the disease as does another family member of hers."
Always keen on volunteering since his early days, he describes it as a simple act of kindness that many have a genuine passion for and hope their efforts will make a positive difference on other people's lives. That is what motivated Glen from the onset.
"I was a Volunteer Companion under the Society's program for just over four years when I met two interesting gentlemen during that term," he explained. "One was in his mid-70s, the other in his mid-90s.
"Wow, they had exciting things to tell you about their lives.  You have no idea the enjoyment they, myself and their caregiver got out of doing this work. Sadly, both had to go to nursing homes, thus ending the Volunteer Companion program for them. Subsequently both have passed on."
Now the current president – a role he held a few years ago – he's served on the board for six years and is back for a second time. Involved with the Peel Street building addition in 2012, he's also distributed information for the Walks for Alzheimer's and other events as well as being an eager fundraiser for the Walk.
Now he's successfully back in full step during the stressful Covid era, delivering flyers, learning Zoom and other technological procedures, all accomplished within proper safety protocols.
"While I long for the return of person-to-person get togethers, Zoom and other social media procedures have been a real Godsend for us," he said. "I don't where we'd be without them so I've been very happy to learn as much as possible in terms of new technology.
"Then there's the Society, an exceptional organization with its remarkable services and programs, all the while offering you more than just simple thank you. The hard-working staff, caregivers and donors make volunteers know they're appreciated. You feel the gratitude and that's a reward in itself."
Glen Harrop may be a very busy volunteer but he's genuinely happy and more than grateful to give freely of his time and experience as a multi-tasking volunteer for the Alzheimer Society of Oxford.
Music strengthens the body physically and mentally
By GEOFF DALE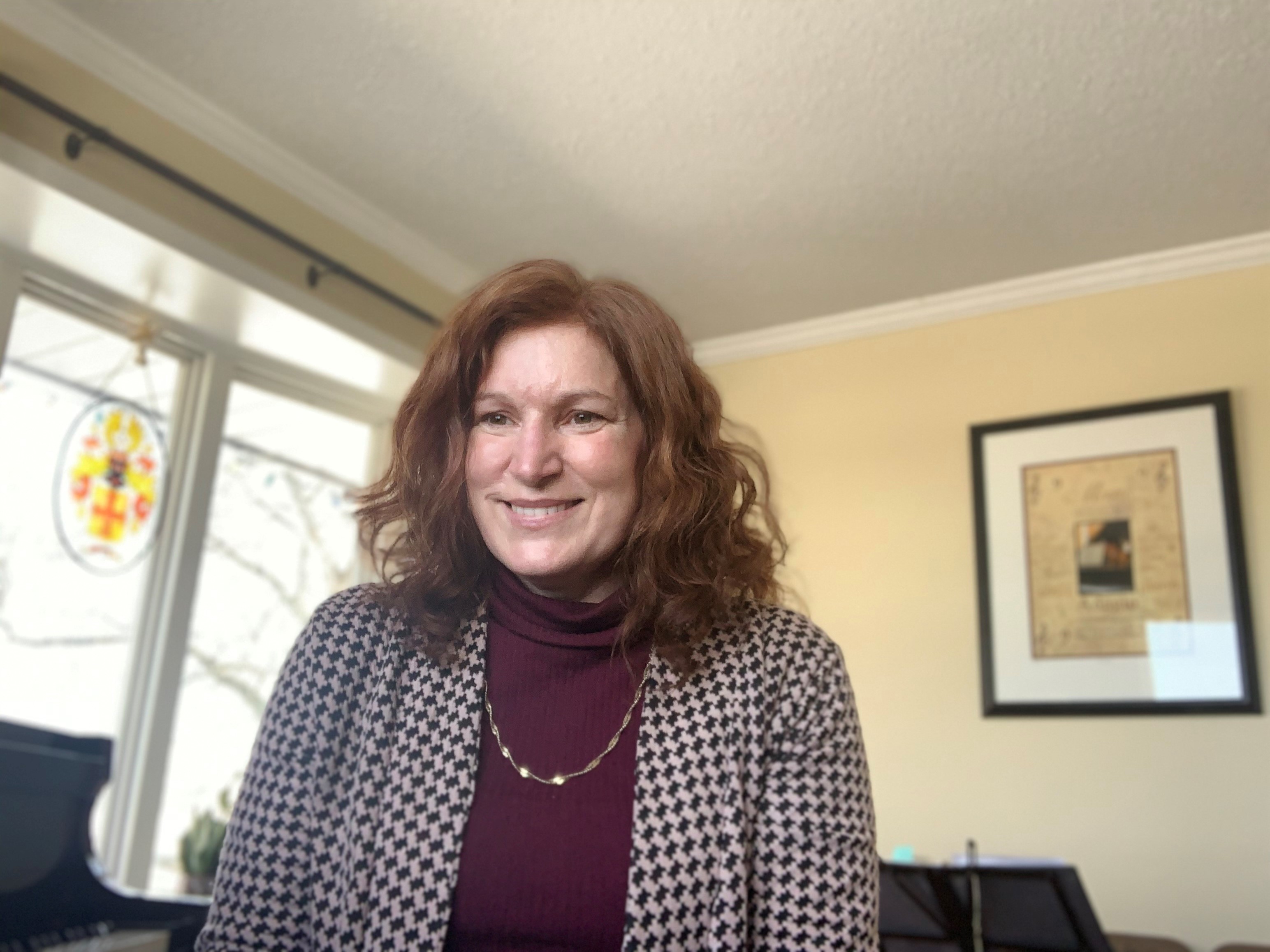 As music director of the Alzheimer Society of Oxford's Intergenerational Singers Program and the current Zoom choir, Katherine Luyben believes in song's power to relieve stress, produce joyful sounds, assist proper breathing as it strengthens the body both physically and mentally.
"About four years ago a friend and music teaching colleague retired," she said. "Ruth Storey, whom I've known since the age of around 15, asked me to be the music director for this glorious choir. I was just blown away with the glorious music created by this ensemble of older folks and students who comprise this beautiful creation. It was an honour to be asked.
"Singing in choirs is my life. I earned my university degree to become a music teacher and to initially lead children's school choirs. After my retirement I so missed the sheer joy it brought me. When my mentor Ruth – still our accompanist – stepped back and asked me to be the director I was delighted."
In addition to her lifelong love affair with music, Katherine found the volunteer placement very appropriate because several of her family members have lived with Alzheimer's and other forms of dementia. So, there was both a personal connection and genuine interest.
"My dad (Greg Sherman), who is 91, has dementia but hasn't lost his personality," she explained. "There are two aunts of mine and several on my husband's side who've suffered so this has struck our families to the core. I admire and respect what the Alzheimer Society does helping those with dementia and supporting their loved ones so I'm glad to be part of this program.
"This is win-win for caregivers, senior singers, young people and volunteers. Before Covid touched our lives, I watched a concert for the first time that brought me to tears. So much joy for the ears and eyes. Watching families lovingly following moms, sisters and fathers singing together was heart-warming.
"These tuneful moments seemed to transform choir members back to their former selves. Glowing personalities were back in full splendor. Smiles lit up their faces as music lifted them from the grip of dementia. It was joyful hearing their voices. I recall those practices, eyes lit up and everyone chatting and singing with each other. I miss this so much.
However, with the introduction of Zoom programming and social media formats like Facebook, Skype and FaceTime, the choir is enjoying a somewhat pared-down but nonetheless much-appreciated version of itself through the wonders of online technology.
"It's a Godsend – a gift from Zoom creators and God," said Katherine. "We learn about these devices and programs, converse with moms, dads and others isolated during this pandemic, re-establish communication lifelines and, thanks to Anita and dedicated, hard-working, creative, positive folks at the Society, assembled the Zoom Choir. We've learned new music.
"There are hardly enough superlatives to describe the Alzheimer Society staff. They're all amazing, clever and remarkably patient folks who discover ways of keeping the lines of communication open to families – otherwise isolated from one another. This is a wonderful place so please consider lending a voluntary hand because virtually every family out there is affected in some way so assistance is greatly needed."
Reassurance calls gratifying for board vice-president
By GEOFF DALE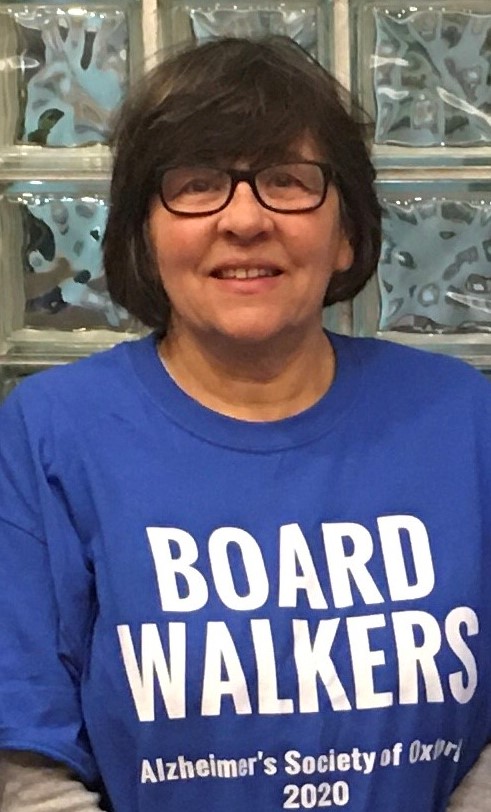 For those considering volunteer work for the Alzheimer Society of Oxford, current Vice-President of the Board Dianna Chandler, says there is an abundance of activities and events to chose from suited to each and everyone's interests and skill sets.
Currently relishing the role of placing regular weekly reassurance calls to clients, Dianna's journey began back in 2017 when she accompanied her mom Helen to the memory clinic for an assessment.
"Mom was diagnosed with mild cognitive impairment (MCI) so that was the starting point," she explained. "We then took the Learning the Ropes program focusing on adults living with the mild form along with a close family member like me.
"We focused on improving cognitive health through lifestyle options, for example the Mediterranean Diet, transportation services available in the community and dealing with day-to-day activities. We learned a lot and our involvement with Anita in the Minds in Motion program was excellent."
As a board member, her name was put forward in 2019 for the vacant vice-president position, which she accepted.
"Committees deal with a wide range of important subjects like risk management, which interested me a great deal, finances, unification and others. Unfortunately, Covid-19 has put a temporary halt to these activities because of safety and health concerns. Executive Director Shelley (Green) has asked me to help out at reception and I look forward to that role when restrictions are lifted.
"Minds in Motion is an excellent program and while we still have a Zoom version, I'm eager for it to return as person-to-person sessions. As for the reassurance calls, which I imagine are the direct result of the pandemic, there are both very gratifying for me and important to everyone."
Pre-Covid, the role of the companion comprised of visits to the clients' homes, socializing, often a drive to a pleasant location outdoors, all of which Dianna says was personal satisfying and a great way to directly communicate with those in need.
"When the pandemic hit in full force early last year, those visits came to a halt," she said. "That is sad because these wonderful stopovers also provided caregivers some much-needed little time off. I was asked to continue communicating with re-assurance calls. Thankfully the volunteer companion visits resumed after our staff team was able to develop training for virtual visits.
"Connecting with folks who are likely isolated and, in many cases, don't even see family members regularly is satisfying to me because you're keeping them in touch with someone outside their home. Those who don't get out very much really do need this kind of communication so I'm very happy to provide this."
Whether they're in their own house or a retirement home, she said they chat about a wide range of topics from the weather outlook for spring and summer, how they're feeling, the issue of Covid-vaccines and just any subject that provides a much-needed connection.
In addition, Dianna has been involved in Society activities like assisting with the Walk for Alzheimer's, sponsorship events and attending conferences with then-president Henry Duncan.
"The Alzheimer staff is the main reason I got involved," she said. "Every person is wonderful, caring and great at what they do and provide to the community.
"Shelley is a great leader, simply tireless and so good at offering assistance where needed. The Alzheimer Society of Oxford is the place to be for those eager to do meaningful voluntary work."
Personal growth, passion, awareness grows with volunteering
BY GEOFF DALE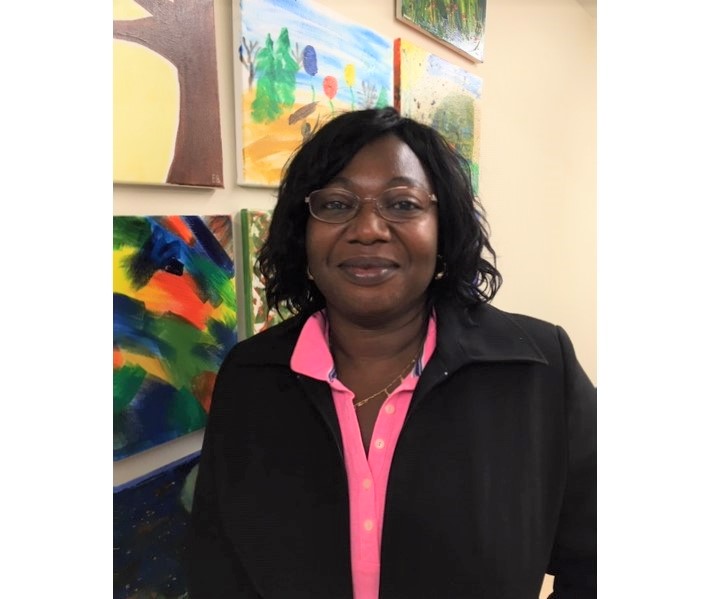 Like others touched on a personal level by Alzheimer's and forms of dementia, Ruby Okeyere's journey through various stages of understanding has been touched by moments of personal passion and growing awareness.
"I moved to Woodstock about four years ago," the Alzheimer Society of Oxford volunteer explained. "Before that I was employed in a Toronto nursing home for 19 years where I worked in the Alzheimer's unit. I became very passionate about their needs and wanted to help them.
"It was work I just loved because it brought me in touch with people who I cared about and it also helped me in other ways. I had not realized that much about the disease before my time in Toronto so this was a learning experience for me."
Prior to this when Ruby was back home in Africa, her grandfather was suffering from what she and other family members mistakenly believed were symptoms associated with the aging process, for example memory loss or difficulty in communicating.
"We just didn't know that much so often we would say things about old age that were wrong," she said. "When I came to Canada and started working in the nursing home, I realized the mistakes we'd made about my grandfather's condition.
"In the Alzheimer unit of the home I worked in I began seeing some of the behaviours I saw with my grandfather. I recognized just what had been going on with him. I wished I had known more sooner. For me it was about support and care, always doing my best to learn more about the disease and how to apply that knowledge."
Moving to Woodstock Ruby knew she needed to get involved in community-minded work as a volunteer for a local organization. After looking through the local newspapers, she found a notice from the Alzheimer Society of Oxford calling for volunteers.
"I applied and felt so lucky to have been accepted," she said. "Now was the time I could support this great organization and give back to the community. The Society helped me so much in terms of education, moving ahead and understanding what resources and programs were available.
"Before Covid-19 struck and closed everything down early last year I was very happy to call on people as a companion. We'd have lovely visits where we would chat about everything. We'd often go for visits to a lovely park on a sunny, bright day. It was lovely."
Although the pandemic has put an end – at least temporarily – for person-to-person visits, Ruby says the presence of the Zoom technology means activities are a major part of an online session, helping the homebound feel less isolated.
"Zoom has been a very big help for me and clients. It's a great education, encouraging me to keep the connection lines open. It works well and I get to work with very good people like Robyn. I feel so good about what I'm doing and look forward to the return of in-person visits.
"The Society has taught me so much about awareness which is so important. I feel more passionate because my personal awareness has grown. I love contributing as a volunteer so I'd recommend this for anyone who cares about other people. It's a wonderful feeling."
Companionship key to successful volunteer program
By GEOFF DALE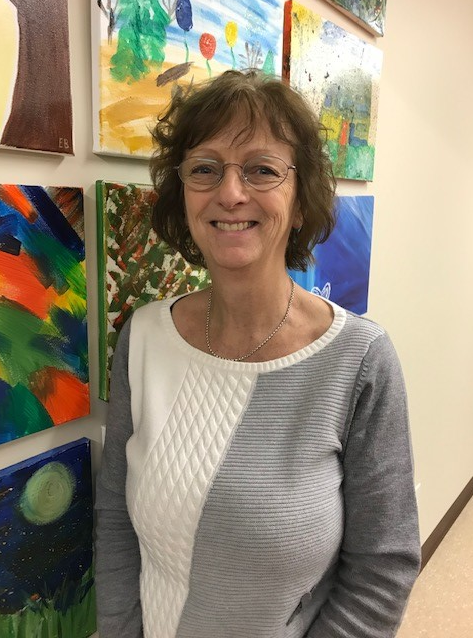 Even though the global Covid-19 pandemic has been casting a disquieting shadow upon everyone since early last year, Alzheimer Society of Oxford volunteer Sue Courtney loves talking about the positive impact of the organization's Volunteer Companion Program.
"It was the fall of 2019 when I decided to volunteer and take the necessary training," she explained. "Sadly, my mother, who lived in England, had Alzheimer's and dementia so I have very personal connection with this terrible disorder.
"I went home several times a year, literally as often as I could, visiting with her and seeing how the situation was progressing. You simply cannot tell just how long this will continue. Mom passed away after marking her 100th birthday."
It was while she was back home that she took careful note of the dire need dementia sufferers had for real and meaningful companionship on a regular basis.
"My sister lived with mom over her last five years," Sue added. "She had a job so that meant mom was on her own for much of the time, which I believe added to the affects of the dementia.
"There was no stimulation from anyone so she simply watched television as the disease progressed. It clearly became harder for her to differentiate between reality and what she saw on the TV. I recognized this need for stimulation, talk and simple company. Someone else around would give caregivers much-needed breaks as well."
After training with Alzheimer Society of Oxford Volunteer Companion Program Coordinator Robyn Owen, she got her first opportunity to test the waters as a volunteer when the two of them paid a home visit to a client.
"I already had a good concept of what companionship was about and Robyn was extremely helpful in terms of showcasing the Society's wonderful program," she said. "Unfortunately, because of the rapidly spreading virus, within days the face-to-face companionship program was closed down for safety reasons. In time, the Volunteer Companion Program became available to clients again over the phone or through virtual visits using Zoom.
"We developed a rapport quickly because there was enough there to develop a successful match. She has a wonderful sense of humour so we could connect and have fun. I've volunteered all my life from Cubs to volunteer teaching with the Multi-Service Centre in Woodstock so I knew this matchup was going to work very well for both of us."
"A very close connection with my mom made me feel I'm a good match for the Alzheimer's Society program," she said. "You re-establish connections and quite honestly the volunteer gets as much from this as the individual you're communicating with on a regular basis.
"I've made scrub caps and other items for the frontline workers as I love to sew and knit and also helped Robyn with deliveries. This is such a caring, well-organized group doing so much for the community. I wish there was more awareness because the services provide a great and very real need. I'd love to see more people became volunteers."
Ruth Storey relishes heartwarming moments with the choir
By GEOFF DALE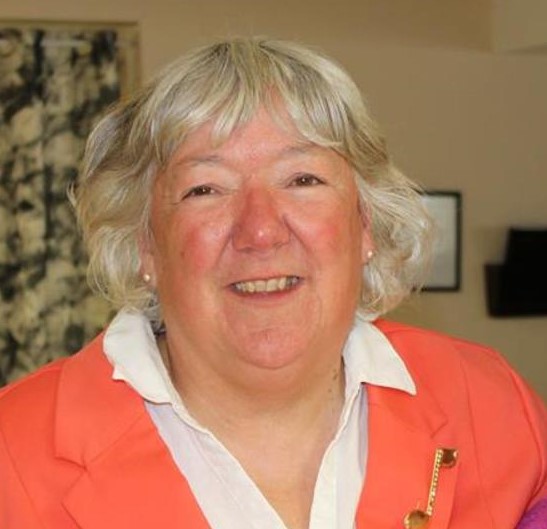 With her copious talents as a musician, alongside an enthusiastic desire to pass along those gifts, a love for communicating and the enthusiasm to embrace new technology Ruth Storey is not simply a great volunteer for the Alzheimer Society of Oxford but has great fun in the process.
"I was a music teacher for the school board for 30-35 years and the music director at Burford United Church," she explained. "My volunteering for the Alzheimer Society began somewhere around 2016/17. It was such a joy directing the choir for a total of six sessions seasonally.
"When I couldn't make a session due to travel commitments, I asked Kathy (Luyben) if she would like to take my place. She thankfully accepted the request. I loved being with the choir so it was hard to pass this along. I got such a wonderful feeling being part of this group."
While the Covid-19 pandemic has affected people's lives all around the world, Ruth has remained positive and is an integral part of the Society's Zoom choir, enjoying her role as the accompanist.
"As well as that I also record all the piano music for the group," he said. "Sitting by the piano with my handy iPad at the ready, I receive the music Kathy sends me and proceed with the process. I love the choir and am so glad we're able to have it with us in some form.
"When we practiced and performed live, I loved seeing all those smiling faces. Some songs brought back cherished memories to many and it was a delight to witness the interaction between senior members and young students. One gent starting whistling a tune once and it sounded great. A young fellow joined him, which was another lovely moment."
Ruth recalled other slices of musical magic, for example during a Remembrance Day concert when the choir sang versions of various war-era songs including the classic It's a Long Way to Tipperary.
"It just warms your heart working with these wonderful folks," she continued. "Now there are no young people involved but I look forward to the day when they will return. I still see their happy faces and relish those moments of interaction between husbands, wives, caregivers and friends.
"Live rehearsals and concerts produce such great feelings. Music is such a delightful and important part of all our lives. I understand it is the last part of the memory process that leaves us. What this choir does is almost immeasurable. I value music so much because it is part of who we are, whether you simply listen or actively participate."
Ruth, who also volunteers at the Norwich Museum and Archives and local Canada Day committees, can't say enough about the Alzheimer Society of Oxford. "What a special group of people with such wonderful programs like the choir," she said. "If you want to support the Society's work, please consider volunteering. It's a great cause and fun for all."