Caps for COVID
read
Caps for COVID allow healthcare workers to keep their hair covered and out of their faces while working. Sewing caps and donating them to local facilities is a concrete way we can show care and appreciation to the workers caring for those living in nursing and retirement homes during this pandemic.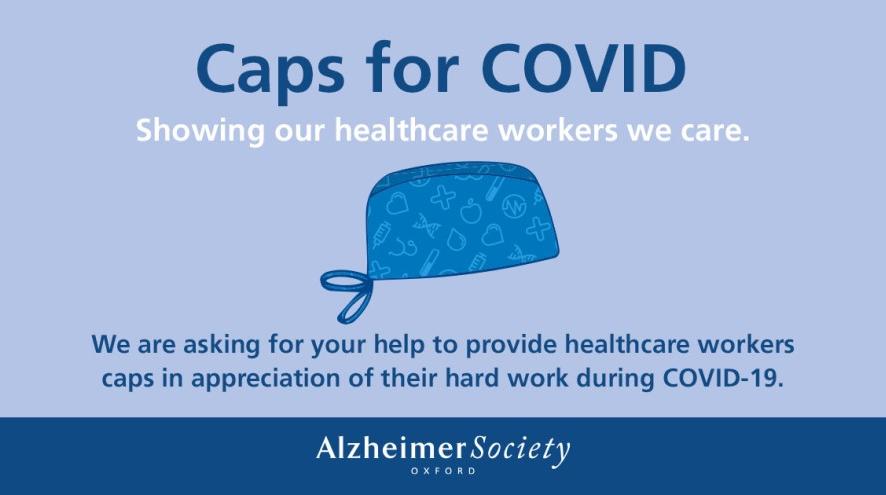 You can find the instructions on how to make caps here.
If you are interested in sewing caps, please send an email to [email protected] including your name, email address, what town or city you live in Oxford County and Tanya will be in contact to let you know which facility(ies) need caps in your area and any specific instructions on where and when to drop them off.
The Alzheimer Society of Oxford will not be accepting caps at our office as we are closed and not able at this time to distribute the caps.
Thank you so much for choosing to respond to the needs of the healthcare and other workers in nursing and retirement homes in Oxford during COVID-19.