2nd Annual Auction for Alz
Prince Edward Island
Participate in our 2nd Annual Auction for Alz, just in time for the holidays! Bid or donate to make a difference in our community.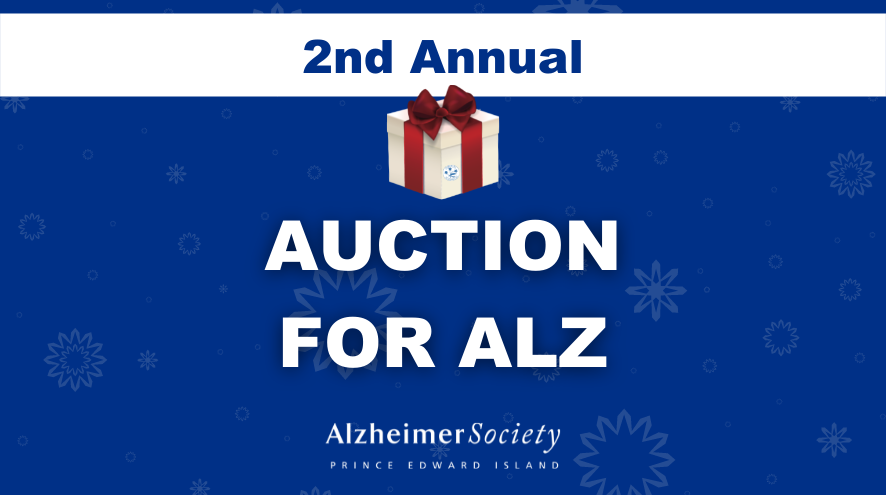 Our 2nd Annual Auction for Alz will be live December 6th-12th! We had so much fun with the auction last year, and there were some great items and deals. In 2020 we raised almost $2000, and this year we want to double that and then some with a goal of $5000! Proceeds will go towards funding the programs and services we offer to support the 1 in 3 Islanders affected by Alzheimer's and other dementias.
What Kind of Items are there?
We have a variety of items available! Local art pieces, gift certificates for local businesses, tickets to events, gift cards for restaurants, things for plant lovers, and much more!  
How to Participate
Click here to check out some items and bid.
If you're not interested in bidding but would like to help us reach our goal of $5000, we accept donations here. 
Contact Us
For help with the auction site, please click here.
If you have any questions please call (902) 628-2257 or email [email protected].