Alzheimer's Awareness Month & Conference
Prince Edward Island
This January for Alzheimer's Awareness month, we're encouraging those diagnosed with Alzheimer's Disease and other dementias as well as their care partners to make the Society their "First Link" to a community of experts, supporters and peers. #WeBuildCommunity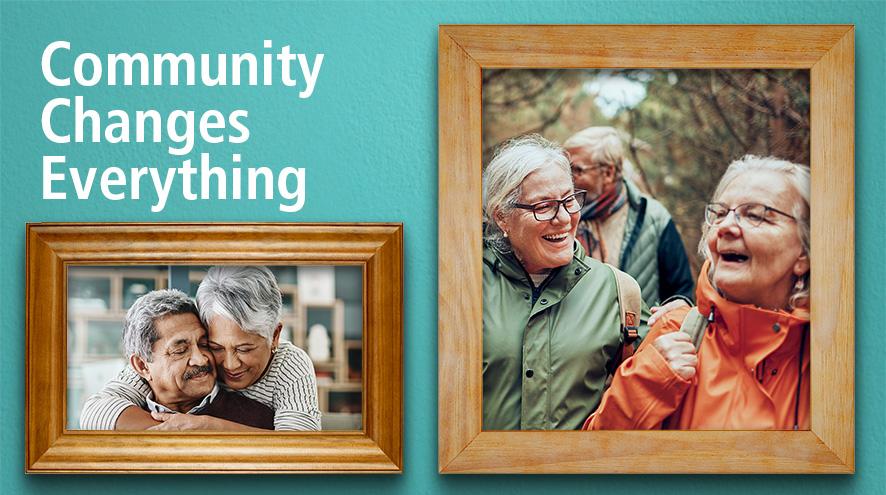 Click here to register for our 10th Annual Alzheimer's Awareness Conference!
Awareness Month
January is Alzheimer's Awareness month and to commemorate this the Alzheimer Society of Prince Edward Island is teaming up with colleagues across Canada for #WeBuildCommunity. 
Each year we join our colleagues to launch a campaign to raise awareness for the 2,767 Islanders and over 564,000 Canadians who are living with Alzheimer's disease and other dementias.
This January, the Alzheimer Society of PEI is encouraging those diagnosed with Alzheimer's Disease and other dementias as well as their care partners to make the Society their "First Link" to a community of experts, supporters and peers. A diagnosis of dementia is not easy. Making a quick connection to a community of support can make a big difference by eliminating uncertainty and unknowns – First Link is your first connection. 
First Link is an innovative referral program. First Link connects individuals diagnosed with Alzheimer's disease and other dementias, and their care partners, to information, education, support and services. A unique element of the program is it offers case management, with routine follow up from an Alzheimer Society staff so individuals living with dementia and their care partners know they are not alone.
To learn more about the First Link program or make a First Link referral, click here. 
Awareness Conference
Register now for our 10th Annual Alzheimer's Awareness Conference!
Theme: #WeBuildCommunity
Date: January 27, 2022
Location: Zoom
Time: 9:00am-12:30pm
Register: https://www.eventbrite.ca/e/10th-annual-alzheimers-awareness-conference-tickets-238368636007 
Contact: 902-628-2257 or [email protected]
We are honoured and thrilled to host our 10th Annual Alzheimer's Awareness Conference on Thursday, January 27, 2022. 
This event is designed to provide meaningful learning opportunities for individuals with dementia, their care partners,  health care professionals and the general public. 
Join us to hear from:
Health Experts, including Dr. Strong, Dr. Salabarria, and PEI's newest Geriatrician, Dr. Mackay
Family Care Partners, including Pat Poirier and Patty Bourne
The Alzheimer Society of PEI team
Community Services and Supports, including Hospice, Community Legal, and Home Care who will be discussing day programs, respite, home services, etc.
Every year 25,000 Canadians are diagnosed with dementia. Presently, 2767 Islanders are living this journey. 1 in 3 people will be affected or know someone affected by Alzheimer's disease. Dementia, however, is more than just numbers. That's why this January the Alzheimer Society of PEI is focusing on #WeBuildCommunity. 
Here's what a few of our past participants had to say:
"Even though I forget, what will stay with me are the feelings from today- happiness and comfort."
"One of the highlights of my year."
"Excellent conference. Left with so much hope for better quality of life for our residents."