Fore! the Memories Golf Tournament
read
In 2020, the Alzheimer Society of Perth County will be holding its 17th Annual Fore! the Memories Golf Tournament on World Alzheimer Day, September 21, 2020, raising funds to help people living with dementia in Perth County.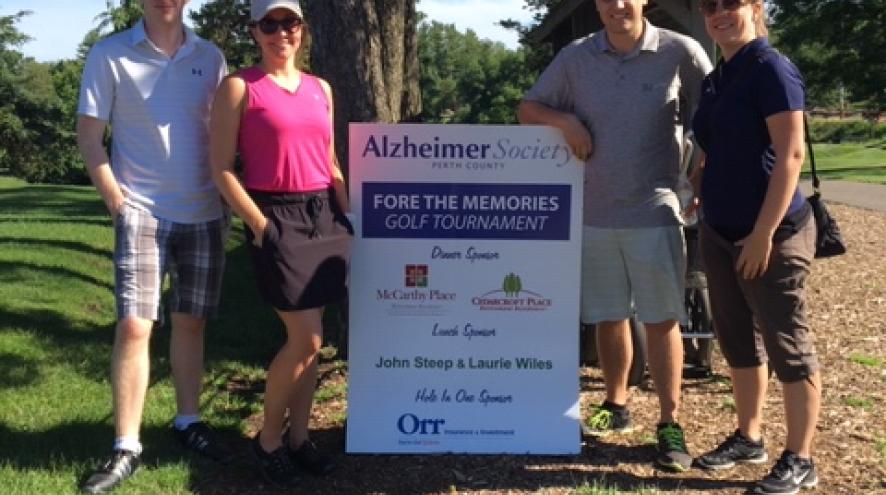 Fore! the Memories Golf Tournament is a day where we share fun and fellowship on a spectacular golf course, helping our Society raise funds for programs and services that support people living with dementia, their families and their caregivers.
We are so grateful for your support, and to our sponsors, golfers and volunteers for being part of this wonderful event!
New Location! Same Format!
11:30 a.m. - Lunch & Registration
1:00 p.m. - Shotgun Start
6:30 p.m. -Dinner & Awards
Register today by calling the Alzheimer Society office at 519-271-1910 ext. 10 or online by completing the registration form.
$150 per golfer. Receipt for donation portion.