Education Opportunities
read
We offer various learning opportunities to help families and friends continue to enhance their knowledge of dementia. These sessions will be hosted by an Alzheimer Society staff member either in-person or online.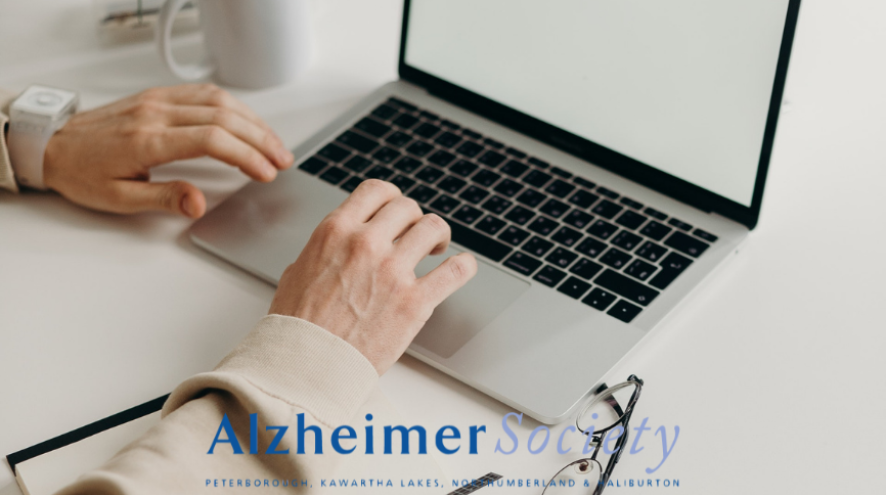 Free Education Opportunities
If you would like to participate in our on-line programs, please:
Use a computer, tablet or iPad to install Zoom (download instructions):

On a computer, go to https://zoom.us/ and download and install the platform. (Top right corner, it's safe, easy and free! May take about 5 minutes.)
On an iPad, go to the App Store and install "Zoom Cloud Meetings".
On a tablet, go to the Google Play Store and install "Zoom Cloud Meetings".

Choose any online educational opportunity from the list below and click "Click here to register"
You will be sent a confirmation email with the instructions for accessing your session.
If you have questions about the Zoom platform, please email Sarah Cook (

[email protected]

) for more detailed instructions.
To watch our past online sessions, please check out our Video Resources page.
Upcoming  Education Sessions
**There are no education sessions scheduled for July and August.
If you have any questions, please contact a member of our Education Team:
Sarah Cook – [email protected]
Allie Grady – [email protected]
Kris Van Luven – [email protected]
Phone: (705) 748-5131 or 1-800-561-2588.  Please leave a voicemail at ext. 222.
We encourage you to visit the Video Resources section of our website to view recordings of our past Zoom education sessions!