Side by Side Companion Program
read
The "Side by Side" volunteer companion program provides short-term relief for caregivers while providing companionship and socialization to the person living with Alzheimer's disease or related dementias in their own home.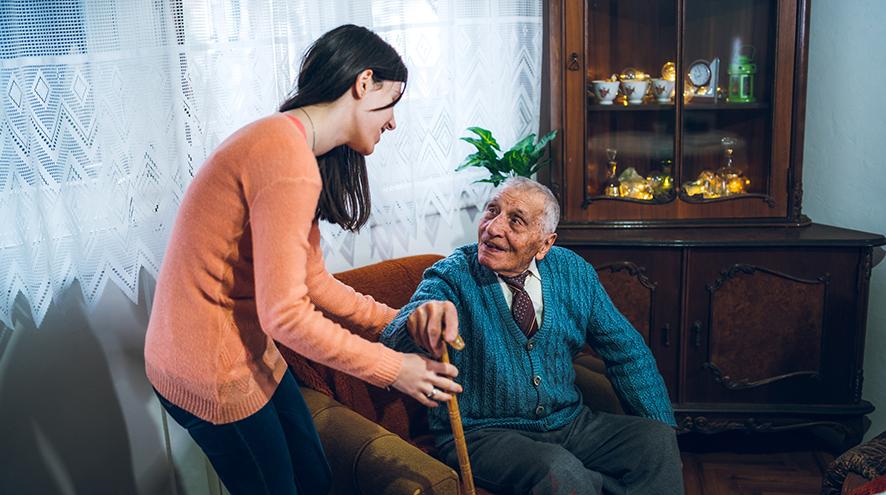 For more information on the "Side by Side" Volunteer companion program, please contact Ileana Rivas at 519-332-4444 ext 229.
Eligibility
A client's needs assessment will be completed to determine eligibility. Once accepted, the Volunteer Coordinator will meet with the family and begin the steps necessary to become part of the program. The Volunteer Companion Program is offered to those persons living within Sarnia and County of Lambton boundaries.
Hours of Service
Volunteer Companions visits are established according to clients' needs and volunteers' availability. Visits can be scheduled Monday - Saturday between 8:00 a.m. - 10:00 p.m.
Cost
This program is at no cost to the Client/Care Partner.
Volunteer Companions
Alzheimer Society volunteers are caring, dedicated, skilled people who choose to give their time to improve the quality of life for people living with Alzheimer's disease or related dementia.

Volunteers do what ordinary friends like to do: reminisce, take part in a favourite hobby, create a craft, listen to music, play a game, help with a meal or take a walk together. The Volunteer Coordinator will help develop an 'activity plan' that suits everyone.

All volunteers are required to complete a specific orientation and training process before being matched with a client.

The Alzheimer Society of Sarnia Lambton will:
Adequately screen volunteers for your protection (police record & reference checks, interviews, training sessions and ongoing monitoring of the match).
Meet with you in your home to assess your situation, determine appropriateness for the program and answer your questions.
Introduce you to a volunteer with similar interests and help find appropriate activities.
Maintain ongoing communication with care partners throughout program participation.