Dementia Education
read
We offer public education and training for the general public, health care professionals, first responders, care partners, family members and for persons living with dementia.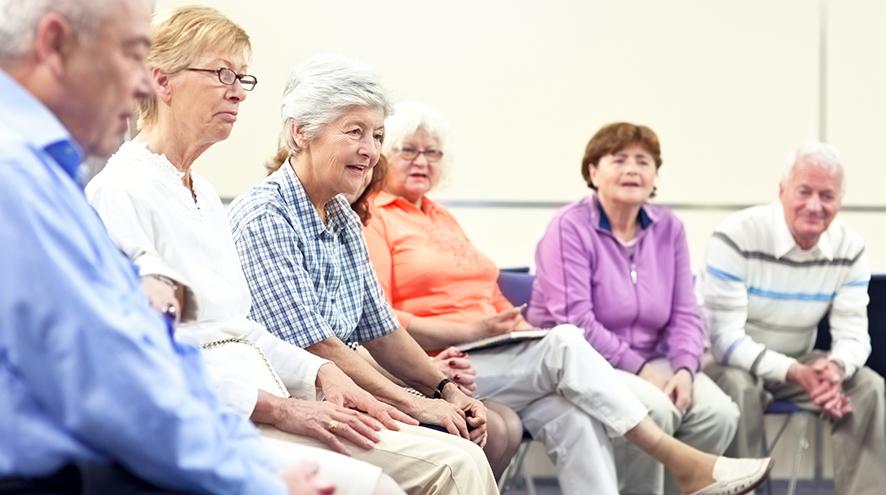 Online Education Sessions
We are offering various learning opportunities online to help families and friends continue to stay connected and enhance their knowledge of dementia.
For information on how to use zoom, please click here.
To learn how to join a meeting, please click here.
 
Presentations & Trainings
Learning Series
Learning Series is a 4-week series designed for care partners and anyone looking to learn more about dementia. It provides a comprehensive overview of dementia, communication and coping skills as well as resources and community support systems.
For more information and to register, please contact us using the information below
Click the links below to access our In-Person & Virtual Education, Support Group & Health Promotion Seasonal Schedule.
Contact information
For more information, please contact our education team at:
Telephone: (705) 560-0603
CARERS and TEACH Program
These programs are developed by the Reitman Centre and offered by our Dementia Care Partner Counselor. These skills-based and interactive groups are designed for care partners of people living with dementia.
CARERS Program
A skill-based group which runs for eight weekly sessions. Designed for care partners who are at high risk of caregiver stress and who are having difficulties with communication and problem solving.
*Prerequisite- must have taken learning series
TEACH Program
An interactive group which runs for four weekly sessions. Designed for care partners who can benefit from learning about self-care, navigating the healthcare system, relationship changes and future planning.
*Prerequisite- must have taken learning series
Contact information
For more information on our CARERS & TEACH program, please contact Katherine Lingenfelter:
Telephone: (705) 524-2024 ext. 245