Angels for Alzheimer's
read
Angels for Alzheimer's campaign is your chance to raise awareness and funds for Alzheimer's disease.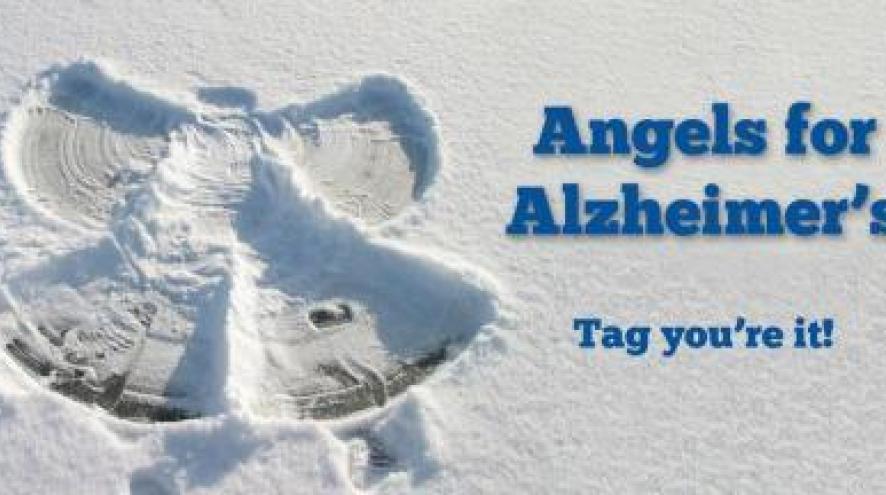 Angels for Alzheimer's
The Angels for Alzheimer's campaign is your chance to raise awareness for Alzheimer's disease and raise funds to support Alzheimer Societies across Canada. This campaign started in Manitoba and it's already spreading fast.
The whole idea is pretty simple: We want you to video yourself making a snow angel for the Alzheimer Society, post it to social media and tag others to do the same.
Here are the basics for the video content:
Hi. I am participating in Angels for Alzheimer's.
I am doing this for/because…(reason you decided to do this challenge).
Name three people…or as many as you want. Tag you're it!
Please consider a donation to your local Alzheimer Society to help those affected by this disease.
Do your snow angel.
In your post, be sure to use the hashtags: #angels4alz #tagurit
Now make your donation!
Check out the #Angels4Alz hashtag on Facebook for more videos.
Alternative activities
No snow? Not on social media? Want to think outside the box? This is where you can get creative and have some fun!
Do your angel in the sand, grass, water or on the living room floor.
Take a picture of your snow angel and attach it in an email to your friends (or attach your video).
Don't want to go out in the snow? Hold up an angel (an ornament, tree topper, stained glass art etc.) while you do the video.
Tag your whole class, book club or church group at once.
Get together with others and do your angels all at once or make one gigantic snow angel.
Doing this in memory or

in honour

of someone? Hold up their picture in the video.
We REALLY hope you participate!!! A success means that we have created awareness about dementia and the Alzheimer Society as a go-to resource for support. All while raising funds to be able to continue the important work we do.
TAG, YOU'RE IT!