Key staff
read
Our staff members are the brains of the operation. Learn about the people behind the Alzheimer Society of Waterloo Wellington.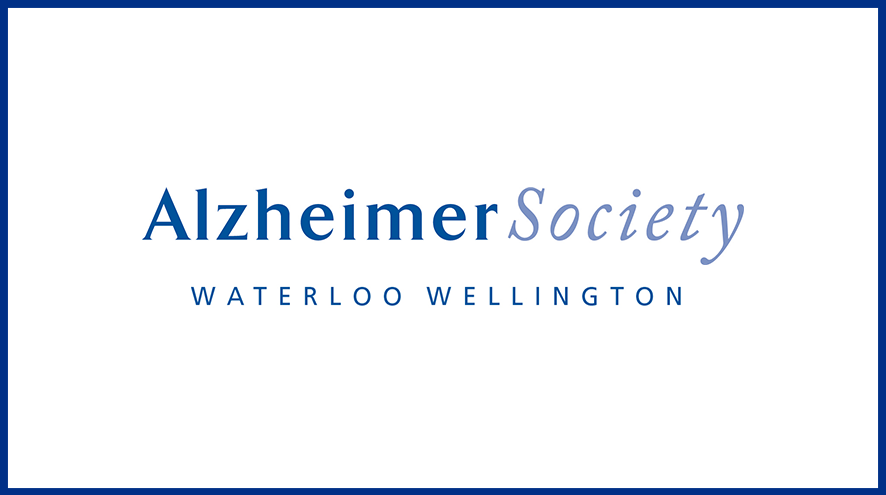 Leadership Team
Contact
519-742-8518 x 2014
About
Michelle Martin joined the Society in 2016 as Executive Director. Michelle has over 17 years of experience working in Community Support Services in both front line positions and leadership roles. With a BA in Business Administration Marketing and a BSW in Social Work, her combination of education and practical expertise make her a leader in Waterloo Wellington's Community Support Services community.
Michelle also holds a certificate in LEAN Management from Queen's University and has used the LEAN process to restructure a large not-for-profit community services agency. Results yielded a 50% sustainable funding increase and 30% capacity increase within 5 years. Michelle hopes to bring this expertise to the newly amalgamated Alzheimer Society Waterloo Wellington.
Michelle lives in Fergus with her husband Ed and their 6-year-old son Gabe. Life with an energetic young son is certainly an adventure and Michelle enjoys her family immensely.
Programs & Services Team
Contact
519-742-8518 x 2011
About
Gail grew up Kitchener and moved out west after high school to participate in a volunteer service-learning opportunity followed by studying theology for two years. She finished her studies at the University of Waterloo with a BA in Social Development Studies. She has worked in various sectors and enjoys the opportunity to learn new things. She began working with seniors as a Nurse's Aide in a local nursing home followed by working at the City of Kitchener in the Adult Day Program and Senior Centres. Following this, she worked as a fundraiser at Saint Luke's Place in Cambridge and Wilfrid Laurier University. She also had the opportunity to work in a teaching centre at Laurier while studying part-time for her MSW. In 2017 she achieved her MSW from Laurier and became a registered social worker.
Gail enjoys working in the non-profit sector and is also a part-time counsellor at Interfaith Counselling Centre in New Hamburg. She recently joined the board of Community Support Connections as she believes in the value of helping people in our community live in their homes longer. When Gail isn't busy at work, she enjoys spending time with her two adult sons, her parents, good friends and her rescued dog, Marley. Gail also treasures any time she can spend with her siblings who live in Ottawa and Germany. Gail likes reading, gardening, puzzles, and filling her freezer with food from local farmers that her family enjoys during the winter months. Gail appreciates the collaborative team approach to education and support at the Alzheimer Society Waterloo Wellington and hopes she can encourage people with dementia and their care partners.
Contact
519-742-8518 x 4001
Contact
519-742-8518 x 2012
About
Lynelle holds a BSc. in Social Work and certificates in Gerontology, Dementia Studies and Case Management. She has been with the Alzheimer Society for 10 years and has been involved in the non-profit sector for more than 20 years. On a personal level, her mother-in-law and family have walked the journey through Alzheimer's disease. With her husband, she has two sons and two daughters, 2 daughter in-laws and three wonderful grandchildren between the ages of 3 months and 4 years. She loves family, camping and hiking, and traveling this awesome world we live in. She has traveled across Canada, to the United States, Holland, Turkey, Greece, Israel/Palestine and Kenya. Her self-care includes creating/piecing quilts and reading.
Contact
519-742-8518 x 2026
About
Jeanetta holds a Community Service Worker diploma, a BA in Psychology, and an Honours BA in Sociology from Wilfrid Laurier University. Jeanetta was a student intern with the Alzheimer Society Waterloo Wellington, before accepting the position of First Link Coordinator in 2019, and moved into a Social Work role in 2020 after completing her Bachelor of Social Work degree from the University of Waterloo's Renison College.
Jeanetta has a familial connection with Alzheimer's, which has led her to continuing her education and precipitated her interest in working with persons affected by dementia. She has been working in the community since 2007, with experience working with individuals with cognitive and physical impairments, dementia, palliative care, and dual diagnoses.
Contact
519-742-8518 x 2023
Gisèle Hauser is a Registered Social Worker, with many years working with mental health challenges, walking beside clients along their journeys. With a Master's in social work, and previously a psychologist, Gisèle enjoys listening to each individual's situation. French, English or Spanish - you decide which language works better for you.
Resiliency is the strength with which we face our journey, and when we fall, we get up, and when a loved one falls, we support them to get up. It happens to all of us - a client, a family member, a son, a friend, a neighbour. But together, we are no longer alone.
Contact
519-742-8518 x
Sydney holds a Honours Bachelor's degree in Community Health from Wilfrid Laurier University as well as a diploma in Social Service Work from Fanshawe College. Sydney is a Registered Social Service Worker who has training in GPA, PIECES, Mental Health First Aid for Seniors, Dialogue Education, and Indigenous Cultural Safety Awareness. Sydney previously worked as a First Link Care Navigator at another Alzheimer Society before joining the team at Waterloo Wellington as the Community Programs Coordinator. Along with her personal experience, training and education, Sydney embraces the goal of helping people live well with dementia.
When Sydney is not working, you can find her spending time with her family and friends. Sydney is an avid reader and loves to listen to music. Sydney loves to travel and experience new cultures. Sydney recently moved to Kitchener from a small town and is enjoying her new life in the city.
Contact
226-314-0949 x 2015
About
Colleen's journey working with persons living with dementia began in 2006 when she started working in a long term care home as an Administrative Assistant. In this role, she soon became connected with residents and their family members and thoroughly enjoyed serving this population. There were times however, that she felt a strong urge to have an opportunity to work more directly with persons living with dementia and their caregivers. This desire led her back to school where she earned three degrees: an undergraduate in Social Development Studies, a Bachelor of Social Work and a Masters in Social Work specializing in Gerontology.
During her education, Colleen had the privilege to intern at Alzheimer Society Waterloo Wellington. She became immersed in observing the various programs and services that the Society offered and was able to practice working with clients, groups and educational events. She was offered a summer position as a Public Education Support Associate, and internship at the Centre for Family Medicine where she observed memory clinics with Dr. Linda Lee and developed clinical counseling skills. Previous to her Social Worker role with the Society, Colleen also worked with Age Wise Solutions as a Social Work Consultant in long term care homes. Colleen is overjoyed to be back with the Society and is thoroughly enjoying her role as social worker serving persons affected by memory loss and their caregivers. On a personal note, her mother was diagnosed with mixed dementia about seven years ago and has recently moved into long term care. Both Colleen's education and personal experiences have enabled her to expand her knowledge and insight into memory related illnesses and have been the source of passion for serving this population.
Contact
519-742-8518 x 2040
Contact
519-742-8518 x
Contact
226-314-0949 x 3013
About
Robin Smart has been a Public Education Coordinator with the Alzheimer Society since 2005. Previous to that she worked in LTC since age 16, when she started as a nursing aid. Over the years she has worked in a variety of departments including dietary, recreation, activation and for many years as the admission coordinator for a local LTC home. Robin was an active member of the Palliative Care Team during her tenure in LTC.
Robin's degrees are from the University of Guelph. Her master's degree focused on helping people adapt to institutional living. Robin has also worked with individuals with a developmental disability at the Kiwanis Camp at Bellwood.
Robin sometimes describes herself as the single mother of two, her husband and her daughter. She enjoys music, theatre, travel (so far Italy is her favourite country) and really really enjoys chocolate. She gardens and cooks under moral obligation, and would usually rather be kayaking.
Raised in Guelph, and very happy to back living here, Robin has lived as far north as Thunder Bay, and for some time in a geodesic home in the desert in Arizona. Robin is fortunate to have her parents and sisters both living in the city, and spends much quality time beating them at cards. She participates in many volunteer activities to support Guelph at the River Run Centre, as secretary for the Lutheridge Board, and by organizing dinner downtown for the homeless 4 times a year. She is also an active volunteer in her church.
Contact
519-742-8518 x 4002
About
Janine Wilson joined the Alzheimer Society as the Public Education Coordinator in 2013. She is a mother to 3 wonderful children ages 14, 11, and 2 years old, and yes she started all over again and is loving every moment of it!! She moved to Cambridge from Brampton in 2000 after working as a Recreation Manager in a long term care facility in Toronto for 6 years.
Janine graduated from the Activation Coordinator Program at George Brown College and studied teaching and training of adults at George Brown part-time in the evenings. She continued her studies for Teaching and Training Adults at Conestoga College as well as accepting a full time position as a Recreation Manager at a local long term care facility. After 9 years she decided to take a big leap and try her hand at Retirement Living, where she began a career at Schlegel Villages as a Neighbourhood Coordinator for a Memory Care/Dementia home area.
Once on maternity leave with her beautiful surprise daughter she applied for the Public Education Coordinator Role at the Society. She is providing education to Care Partners through Family Education Sessions and monthly seminars that cover topics of interest and concern. In the community she provides education for retirement homes, long term care homes, group homes, senior centres, students, churches and a long list of other community partners.
Contact
519-742-8518 x 2016
About
Ayari holds a BA in Psychology, specialized in Abnormal Psychology. After working at a Youth Group Home in Nova Scotia for a year after graduation, she returned to Japan to work at a retirement home for people with dementia and/or mental health challenges as a Personal Support Worker and Social Service Worker. Ayari came back to Canada in the summer of 2011 to pursue her education in Social Work. She completed her Bachelor and Master of Social Work degrees at University of Waterloo and became a registered social worker. Ayari joined the Alzheimer Society Waterloo Wellington in 2019.
Ayari enjoys challenging herself physically, mentally, and emotionally by trying new things; she does heavy weight training, does boxing, Muay Thai, trail walking/hiking/running, walked approx. 1000km across France and the Northern Spain (Camino Frances, Camino Finisterre-Muxia), and she is doing her first 5k run this year!
Development Team
Contact
519-742-8518 ext 2021
About
Lorri comes to the Alzheimer Society with over 30 years' experience in the not for profit sector. She has worked with youth, seniors, New Canadians, and clients from vulnerable populations.
A graduate of Lakehead University's Non Profit Leadership and Management Program, Lorri also completed studies at Brock University and Niagara College. Her experience includes fund development, non-profit management , program development and coordination, non-profit housing and volunteer services.
Previous to joining the ASWW team, Lorri was the Coordinator of Volunteers and Fund Development at a Community Health Centre, and coordinated a mentorship program for the Professional Association of Volunteer Resource Leaders of Ontario. She is an enthusiastic volunteer, working with several community programs.
Lorri is passionate about support and education for those living with dementia and their families, inspired by her mother's journey with Alzheimer's. Lorri is the happy Mom to 3 great adult kids, and overjoyed grandmother to 7 perfectly wonderful children.
Contact
519-742-8518 ext 2024
About
Gina came to the Alzheimer Society with almost 10 years in not-for-profit events and fundraising experience. Born and raised in Palmerston, after graduating from Brock University with her Bachelor of Recreation and Leisure Studies, Community (Honours) she moved to Drayton with her husband.
Gina knew after one summer job in events that this is where she belonged; fundraising is something that comes with the not-for-profit territory, and something that she has learned to enjoy.
In her spare time she enjoys sports, spending time with her children, and supporting her community through her involvement in Kin Canada.
Contact
226-314-0949 x 2019
About
Barb came to the Alzheimer Society in 2010 with significant experience in the Not-For-Profit sector. Her extensive professional experience has given her a creative and diverse knowledge of community outreach and relationship building in addition to planning, marketing and executing successful special projects and events. Barb understands the Alzheimer family journey, having lost her dad to Alzheimer's several years ago.
Previous to working with the Society, Barb worked with the City of Hamilton, Eastman-Lewin & Associates, Lakefield College School, Mohawk College and McMaster University (Not For Profit Volunteer Management).
Barb holds a National Volunteer Management Certification in the Not-For-Profit Sector from Ryerson College / Centre For Philanthropy and a Certification of Achievement Destination Selling (Destination Marketing Association International). Barb was a nominee of the Toronto Sun's 'Women on the Move' Award and recipient of the Greater Hamilton Tourism Award of Excellence. She also earned her English Rider 1 Certification and English Rider 2 Certification.
In Barb's spare time she enjoy riding lessons with her equine buddy 'Teddy' (a 'hobby' Barb took up at 45 years old), walking her rescue puppy 'Oliver' and being bossed around by her 2 feline friends. Barb and her husband, Murray, reside in Guelph.
Operations Team
Contact
519-742-8518 x 2010
About
Patsy joined the team at the Alzheimer Society Waterloo Wellington in 2018 bringing with her 7 years of working within the non-profit sector providing administrative duties, advocacy and support to people with barriers and varying disabilities, including seniors, women and youth. She is a well-organized administrator with professionalism.
Patsy attended Conestoga College where she completed an Ontario Management Development and Leadership Course, Information Technology Application and Technical Support Course and is a Certified Computer Technician. She still volunteers her services to people who cannot afford to pay the big dollar for repairs. Patsy lives to make people feel welcome and smile and laugh each day.
Contact
519-742-8518 x 2013
About
Jill joined the Alzheimer Society of Kitchener-Waterloo in 2005 in the role of Office and Finance Coordinator. In 2010, she moved into the role of Finance Coordinator expanding to include Cambridge and Guelph-Wellington. She has moved the organization from three separate sets of books and financial practices to one system. Jill's primary community partner is the Waterloo Wellington Local Health Integration Network (WWLHIN).
Having experienced the disease in her family and through her family's retirement home business, she feels fortunate to see first-hand the hard work that the staff, board and volunteers of the Alzheimer Society Waterloo Wellington do for all those affected with Alzheimer's disease and other dementias.
Jill has a Bachelor of Music performance degree. She was a part of the Elora Festival Singers, Guelph Chamber Choir and the St John's Elora Parish Choir (a professional church choir) for over 21 years. Her performance travels have taken her from St Paul's Cathedral in London to the Spoleto Festival in South Carolina. She now lives with her husband and daughter in a rural community where she grew up.