How better design can help people living with dementia
Tue, Jun 13, 12:00 pm - 1:00 pm (Eastern)
Join us on June 13 at 12 p.m. Eastern Time for a free conversation about how different kinds of design — and designers — can improve the lives of people with dementia.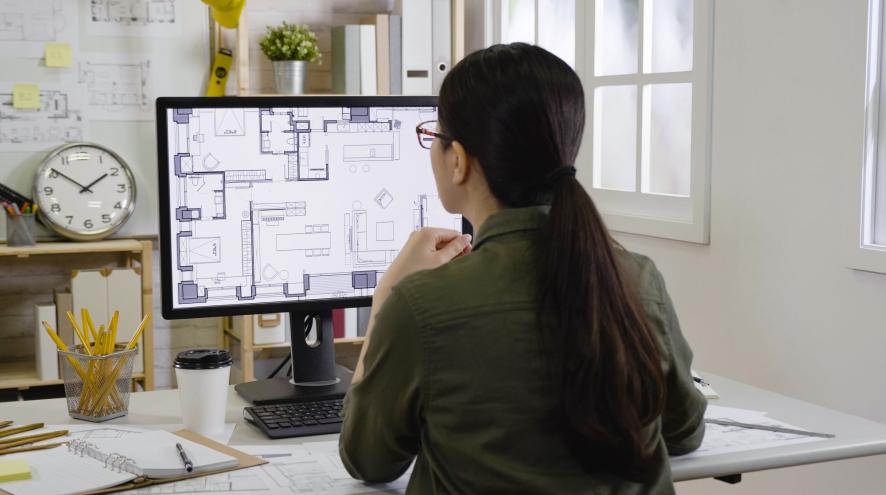 Design shapes the world we live in. So do the principles, practices and policies that designers follow. 
From the design of entire cities and streets to the design of a single webpage or brochure, there are ways to improve experiences for people who are living with dementia. 
This important topic will be in focus of the June 2023 edition of Dementia Talks! Canada.
Taking place June 13 from 12 p.m. to 1 p.m. Eastern Time on Zoom, this free panel will gather experts to talk about varied perspectives on this important field. Register now to reserve your spot.
Confirmed speakers so far include:
Dr. Samantha Biglieri, Assistant Professor, School of Urban and Regional Planning, Toronto Metropolitan University
Arnold Cheng, General Manager / Accessibility Specialist, Spectrum Ability; Member, Technical Subcommittee, Rick Hansen Foundation Accessibility Certification Program
Keith Francis, Associate & Director of Experience Outcomes, Forge Media & Design; Member, Design and Dementia Community of Practice, BrainXchange
The panel will be moderated by Leah Sandals, Senior Editor, Knowledge Translation and Exchange at the Alzheimer Society of Canada
More information about the speakers
Dr. Samantha Biglieri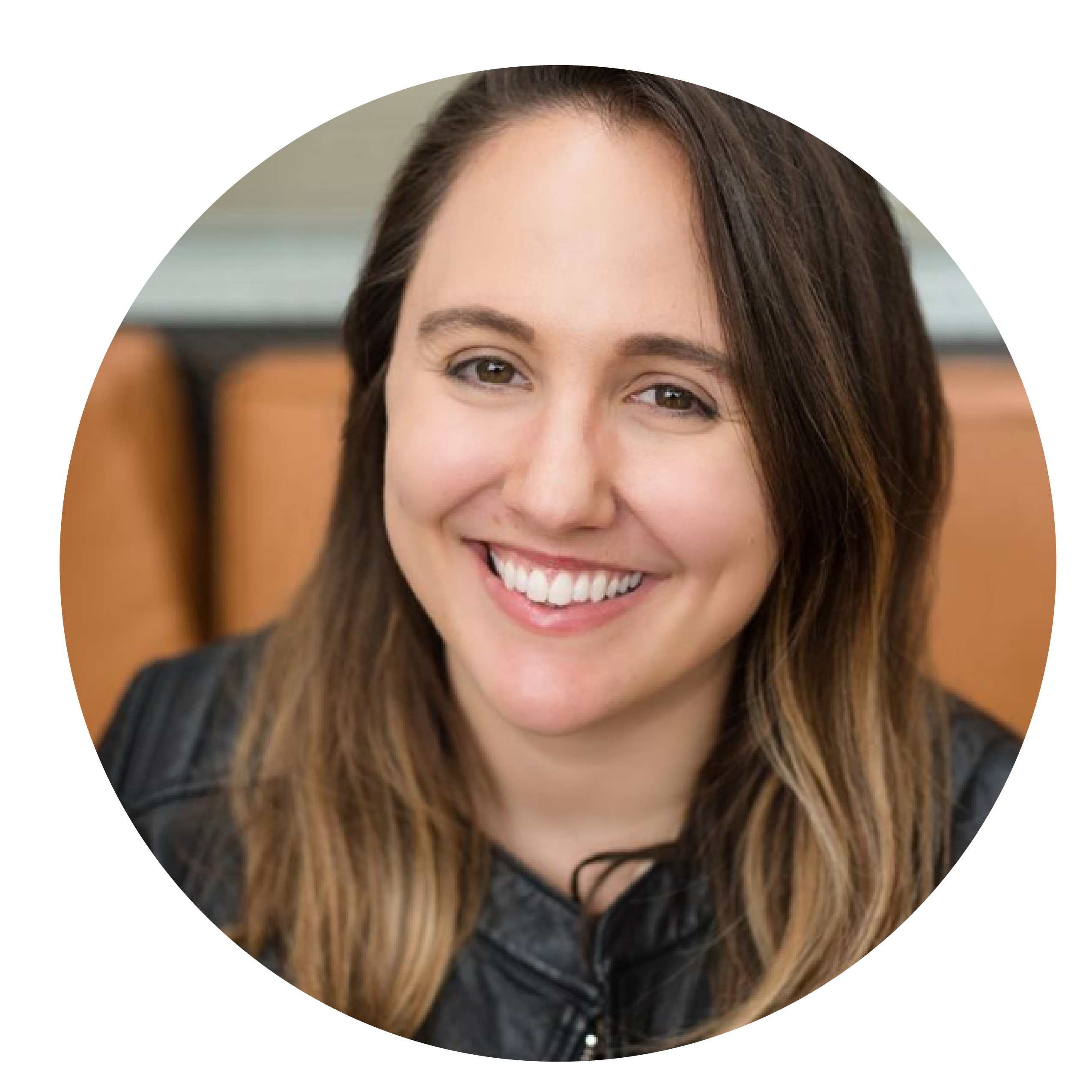 Dr. Samantha Biglieri, MCIP, RPP is an assistant professor in the School of Urban and Regional Planning at Toronto Metropolitan University, and the director of the Health, Access + Planning (HAP) Lab. As a planner, her research uses critical approaches at the intersection of planning and health/wellbeing, making connections with practice to build inclusive and accessible communities. Biglieri's work has included and continues through four overlapping areas:
Understanding experiences of people living with dementia in their neighbourhoods (e.g. accessibility of built environments and public engagement tools, and wayfinding in suburban areas).
Aging in the built environment, housing and policy (e.g. examining age-friendly policies, tracing financialization and long-term care, seeking alternative housing/service models).
Understanding experiences and governance in sub/urban areas (e.g. examining the governance of COVID-19 in the peripheries of Milan and Toronto).
Accessibility and disability in planning (e.g. understanding how professional planners conceptualize and operationalize accessibility and disability in their daily work).
Biglieri is also interested in the intersections of disability studies and care geographies with urban planning and how insights from this kind of research can work toward more just cities.
Arnold Cheng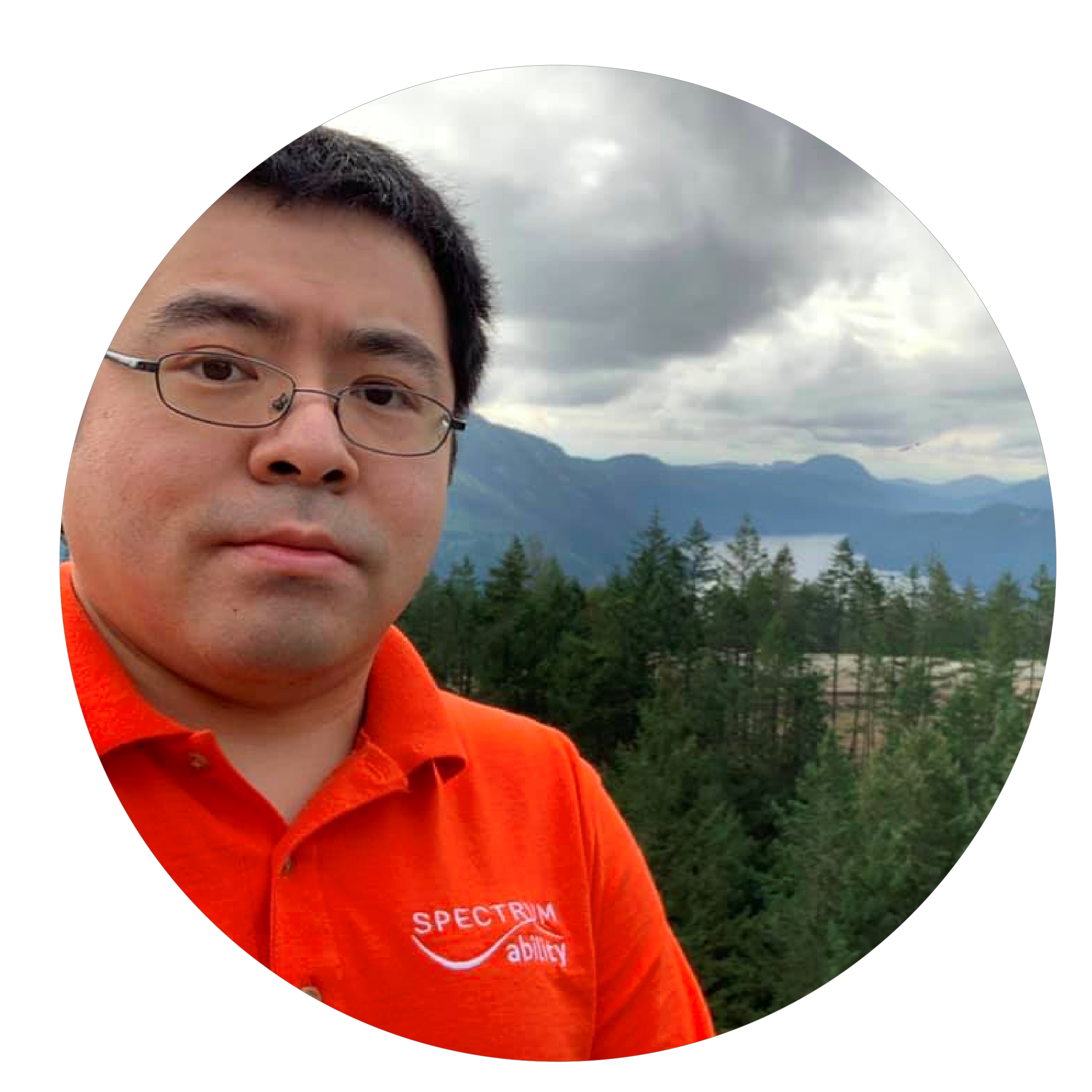 Arnold Cheng is the founder of Spectrum Ability, a Vancouver-based accessibility consulting firm specializing in universal design in built environments. He has worked in the disability and accessibility field for around a decade, with projects ranging from accessibility mobility apps to community engagement programs for people with disabilities.
In the accessibility field, he has assessed everything from downtown office towers to large community centres, as well as smaller projects such as neighbourhood gardens, park paths, and community theatres.
As of 2023, he is a member of the Technical Subcommittee of the Rick Hansen Foundation Accessibility Certification program, which is currently developing and refining the next version of this certification program.
He is also a Rick Hansen Foundation Ambassador and former school instructor, having presented in Canada and taught in South Korea.
Arnold holds a degree from the University of British Columbia and is a Rick Hansen Foundation Accessibility Certification Professional.
Keith Francis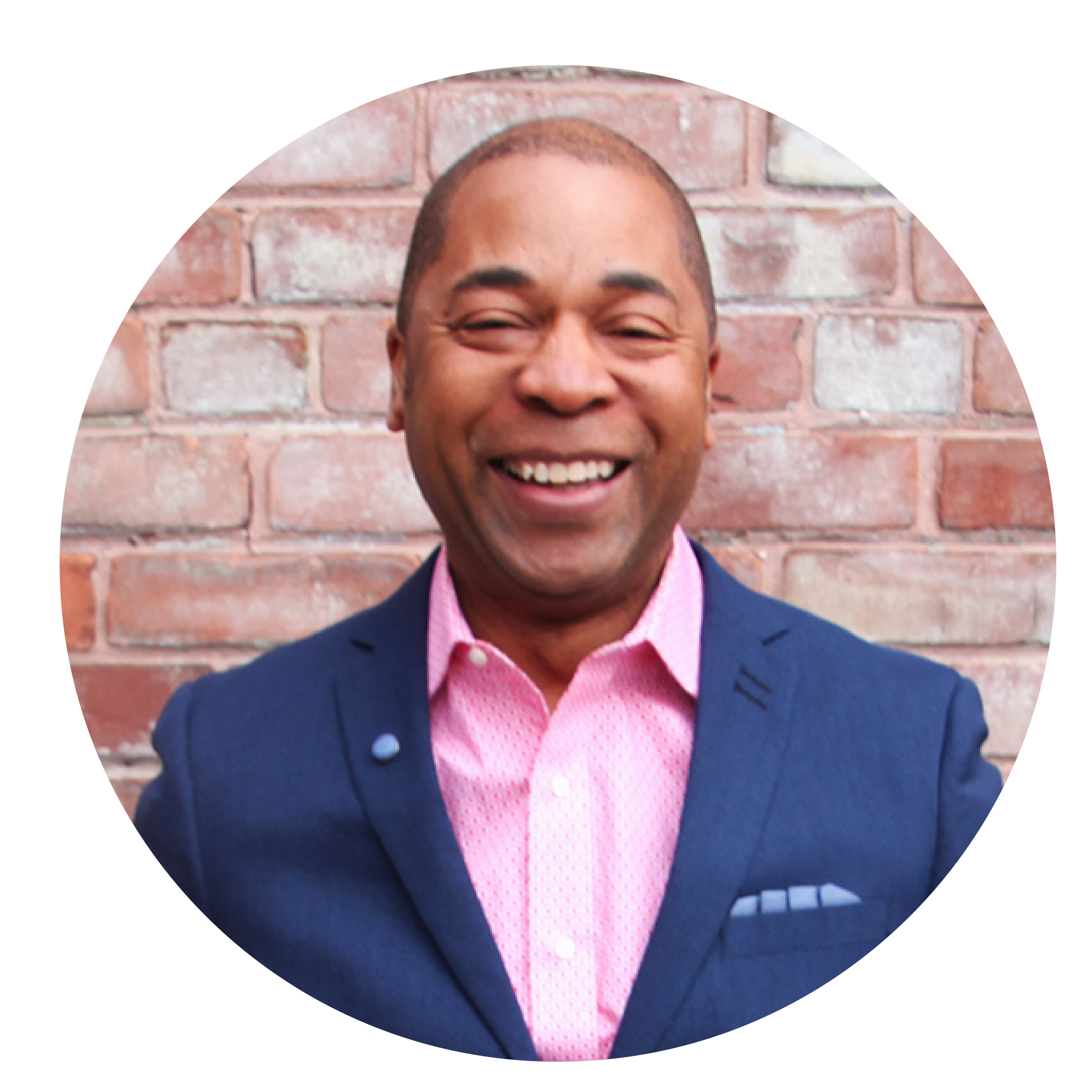 Keith Francis is Associate & Director of Experience Outcomes at Forge Media & Design, a global transdisciplinary design firm based in Toronto. He is also a member of the Design and Dementia Community of Practice at BrainXchange.
Keith holds an MA in interdisciplinary studies from York University. He is a recipient of the Christopher Innes Interdisciplinary Studies Champion Award for exceptional academic achievement, research, and advocacy. His interdisciplinary thesis work merging narrative psychology, spatial phenomenology, and critical disabilities to conceptualize the narratives of persons living with dementia was presented at the biennial International Congress on Law and Mental Health in Vienna.
Keith is a board member of Canadian Healthcare Infrastructure, the Reimagine Dementia Coalition and the Sheridan College Professional Advisory Council. He has also been a guest speaker for the Ontario Association of Architects, and is an AIA/AODA educator promoting ethics and inclusionary practices for the built environment, with peer-reviewed published works in the Taylor and Francis Architectural Science Review.
Keith also founded Community of Unlikely Partnerships (COUP), a borderless transdisciplinary group holistically bridging and redefining the intersections of research and innovative applied practices while addressing the complexities of human themes.
Moderator: Leah Sandals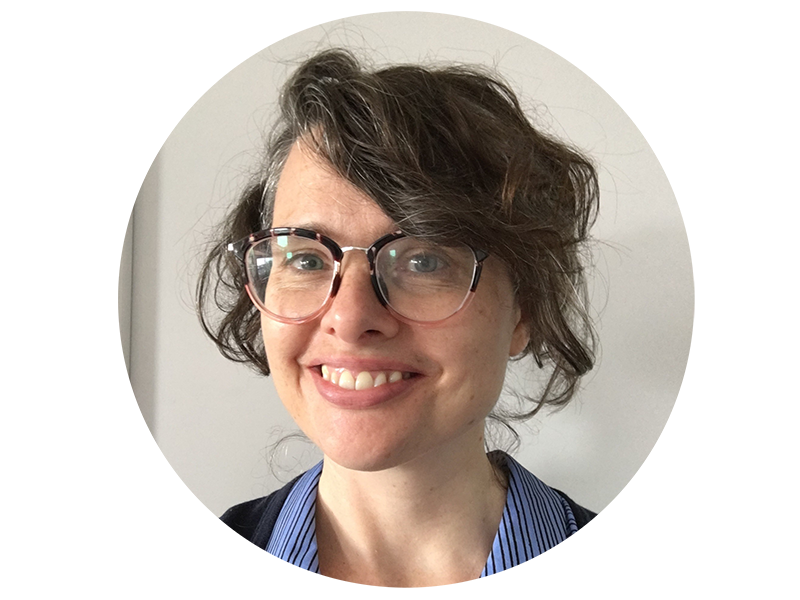 Leah is Senior Editor, Knowledge Translation and Exchange at the Alzheimer Society of Canada. Leah's mother developed frontotemporal dementia (FTD) in her late 40s, and her aunts developed it in their 50s and 60s. Leah has participated in some international FTD research studies since then and also helped build out Alzheimer Society of Canada's young onset dementia hub at alzheimer.ca/youngonset.
Prior to joining the Alzheimer Society of Canada in 2021, Leah worked for 20 years in journalism and non-profit publishing. Among other earlier roles, she was an editorial team member and writer at Spacing Magazine and Canadian Art. She is passionate about making specialized information more accessible to a variety of publics. She is a graduate of Nova Scotia College of Art and Design University.
More information about this topic
Canadian groups like the BrainXchange Community of Practice for Design and Dementia have been running for over a decade to grow and share knowledge on this topic. 
And recently, more public awareness about design and dementia has been growing globally. 
In 2020, the World Alzheimer Report titled "Design, Dignity, Dementia" focused on dementia and the built environment. Among other things, it recommended better design guidelines for people living with dementia, and calling for more curricula about dementia of schools of architecture and design 
In 2021, Dementia Alliance International created an Environmental Design Special Interest Group in order to advance some of these and other recommendations. Also in 2021, the Dignity Manifesto of Design for People Living with Dementia was launched internationally. 
In 2022, University of Waterloo researchers created the free guide "Designing to include dementia and personhood," specifically aimed at designers and developers who are creating inclusive products for people living with dementia. A Dementia Lab conference in Belgium focused in specifically on how design can impact people with dementia. A Netherlands group held the first international conference about dementia, design and AI. And Trinity College Dublin launched a massive open online course on dementia-inclusive hospital design. 
In 2023, the message about dementia and design has continued to expand. Interior Design Canada will soon present a seminar for its members about dementia-friendly design and material selection. Major design schools in Canada such as Emily Carr University and OCAD University continue to promote health-design related programs, labs and centres, bringing the attention of younger design professionals to this topic. 
Do register now and reserve your free spot to join us online on June 13 from 12 p.m. to 1 p.m. Eastern Time for a lively conversation with experts from different fields of design. Together, we will discuss how the fields of graphic design, city design, urban planning, architecture, web design and more can help improve quality of life for people with dementia. 
More information about Dementia Talks! Canada
Launched in May 2022, the Dementia Talks! Canada series is produced by Alzheimer Society of Canada and Brain Canada.
Each talk is usually offered in English with live French interpretation, and includes a range of experts and people with lived experience.
To view past editions of this talks series, visit alzheimer.ca/talks or youtube.com/alzheimercanada. 
If you have any questions about this series or related topics, please email [email protected].