Top tips for finding reliable dementia health information
Canada
Is the dementia information you're reading trustworthy? These 5 tips will help you decide.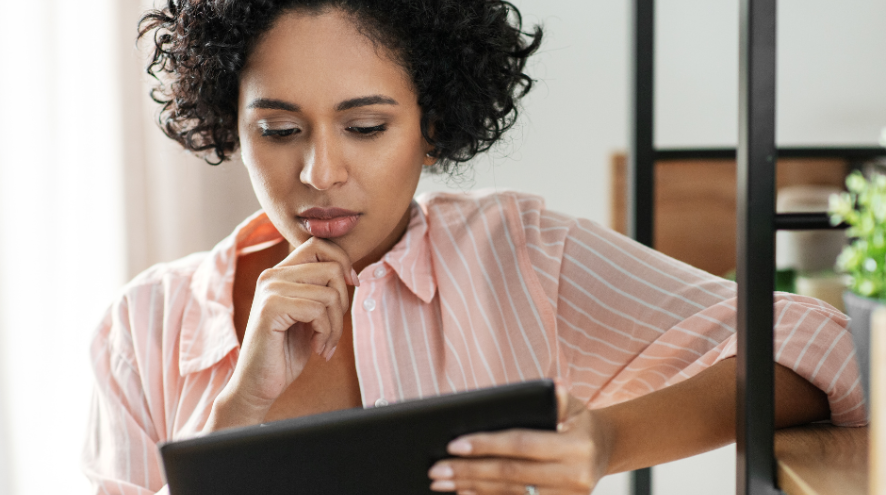 Dementia is a complex condition. Researchers worldwide are working hard to understand and treat it better. Dementia can also have profound impact on people's lives. And so it is, regrettably, an area where some people may try to sell false "solutions" for an easy profit. 
Here are some important tips for checking the dementia claims you might encounter.  
If you ever have an issue with a dementia fact or claim, you can also contact our national information line. Our national information line is 1-855-705-4636 and [email protected], Monday to Friday 9 a.m. to 5 p.m. ET (6 a.m. to 2 p.m. PT.)
Tip 1: Ask yourself, Who is making the claim? 
Was this information written by an expert? Look for their credentials and education. 
Is the author respected by their peers? Or can you find serious criticisms of their work?
Is this information published, funded or approved by a trustworthy organization? Trustworthy organizations can include universities and research centres. They also include hospitals or public health agencies. Trustworthy websites often end with .edu, .gov or .gc.ca. 
Tip 2: Find out when the information was written.
Information sources that are 10 years old or older should be used with caution. They may not contain the most up to date information. 
Check the beginnings or ends of documents or webpages. There, you may find a copyright date, post date or revision date. 
Try clicking links in webpage text — do they work? If not, the page's information may be old. 
Tip 3: Examine whether this information is accurate or not.
Accurate information is usually reviewed by several experts before it is published. So peer-reviewed academic journals are often a reliable source of information. 
Having experts review information typically means that spelling and grammar is correct. If there are lots of spelling mistakes, wording errors or ads, the information may be less reliable. 
Tip 4: Inspect the author's reason for sharing the information.
Reliable authors and sources want to share well-researched knowledge. Their goal is to inform and help people.
Other authors and sources — ones that may not be reliable — might share information to sell products or services. Is this information helping sell a product, service, treatment or cure? If it's trying to get you to buy something, you should look for more evidence. 
Tip 5: Make trustworthy resources the first place you look for information. 
Find well-researched information about dementia and related topics on the Alzheimer Society website. A long list of reliable resources is available at alzheimer.ca/library. 
Online research databases at your local public library or academic library can be a good source. Call your library for tips about how to use them.  
If you don't have a library available, look at the Directory of Open-Access Journals at doaj.org. 
Public healthcare organizations and research agencies in your area are good sources. These may include your local public health unit, hospital or medical centre. 
Established international non-profit organizations and advocacy groups can be helpful. In the case of dementia, this includes Alzheimer's Disease International, for instance. 
Sources such as Wikipedia and some popular news sites might summarize research into a point or two, but it's important to click through to look at the sources. Sometimes a health claim sounds good or will make a catchy headline, but it doesn't tell the full story. Keep in mind that Wikipedia can be edited with little oversight. Also keep in mind that journalists at popular news sites are usually generalists, not subject-matter experts. 
The Alzheimer Society is here to help 
The Alzheimer Society website and publications are accurate, reliable sources of information. Our website contains general dementia topics including:
Our National Resource Library lists information about many kinds of dementia and related conditions. It has tools that can help you navigate how to get tested for dementia and how to prepare for your doctor's visit. Tips on communication, caregiving support and more are available.
If you are living with dementia or caring for someone living with dementia, connect with your local Alzheimer Society. Your local office can provide information, resources and details on what support is available. Connect with your local Alzheimer Society at alzheimer.ca/find.