Down syndrome
read
Down syndrome is a genetic disorder that affects about one in every 800 people born in Canada. Learn more about Down syndrome and its link to Alzheimer's.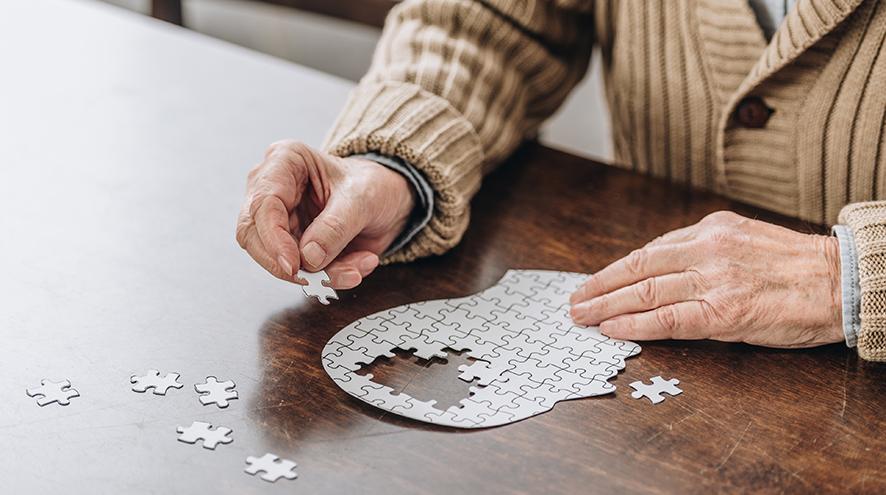 Overview
People with Down syndrome have an extra copy of the 21st chromosome, which can cause learning difficulties, health issues, and other symptoms. However, thanks to recent medical advances, people with Down syndrome are living longer than before: usually into their fifties.
Symptoms
Down syndrome is the most common genetic cause of severe learning disabilities in children and can cause developmental delays, learning difficulties, health issues and some physical abnormalities.
Warning signs of dementia in a person with Down syndrome
The first sign of dementia in individuals with Down syndrome is often changes in their behaviour and personality. In an individual with Down syndrome, it is essential to pay attention to behavioural changes such as:
Reduced empathy,
Social withdrawal,
Emotional instability, and
Apathy.
Another warning sign can be if the individual with Down syndrome is experiencing seizures for the first time in their life.
Ideally, at age 30 every individual with Down syndrome should have testing done to assess their cognitive or functional abilities. This baseline can be used when assessing if the individual has experienced a decline in cognitive ability or functioning. It can be helpful to conduct regular testing to monitor cardiovascular health, diabetes and to differentiate between other conditions that may present similar symptoms as dementia.
Risk factors
The incidence of Alzheimer's disease in people with Down syndrome is about three to five times greater than in the general population. As with Alzheimer's disease, the risk increases with age.
The link between Alzheimer's disease and Down syndrome lies in the 21st chromosome, which people with Down syndrome have an extra copy of.
The production of a protein that can lead to the development of plaques in the brain—a hallmark characteristic of Alzheimer's disease—is linked to that chromosome.
Since people with Down syndrome have an additional copy of the 21st chromosome, they are prone to an over-production of the protein. However, it is worth noting that not everyone with Down syndrome develops Alzheimer's disease.
More information
Today & Tomorrow: A Guide to Aging with Down Syndrome. Canadian Down Syndrome Society. This resource can help people with Down syndrome and their caregivers learn more about the aging process and to plan and prepare for the future, including recognizing and dealing with a diagnosis of Alzheimer's disease.