Newsletter - Winter 2022
News for supporters and friends of the Alzheimer Society of Canada.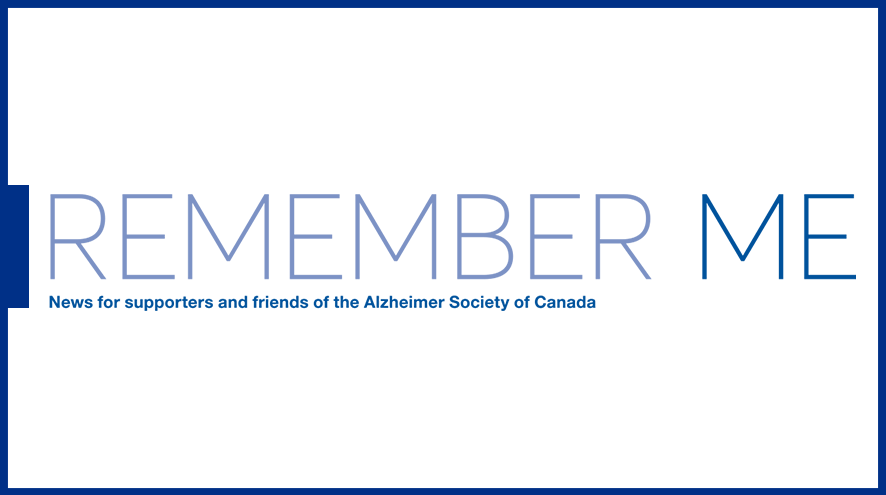 Thank you for your interest and support!
This has been a year of accomplishments that couldn't have happened without your support.
Among the highlights was the awareness campaign for our First Link® information service. This unique program provides community-based support, guidance and resources for people living with dementia and their care partners; all activated with a single telephone call or e-mail from a health care provider or by contacting your local Alzheimer Society. We also expanded our Advisory Group of People with Lived Experience with Dementia to include more members to reflect the diversity of our country.
Enjoy our winter newsletter and thank you for your continued interest.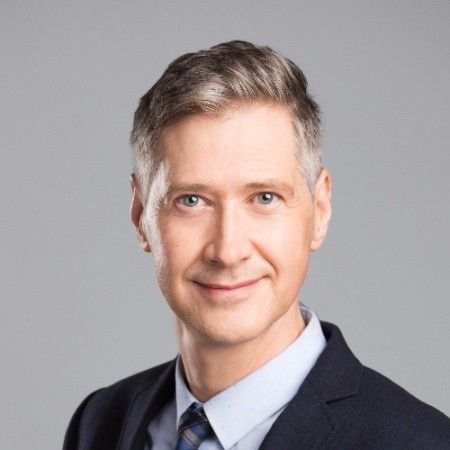 Kevin Noel
Chief Executive Officer - Interim
Alzheimer Society of Canada
Facing challenges with perseverance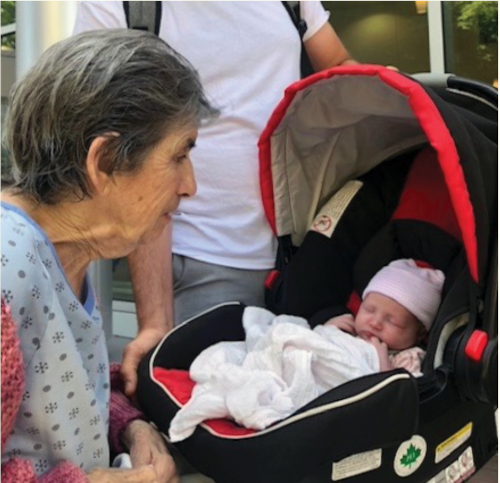 After Michael shared his story in 2019, he made the difficult decision to place his wife Isabel in a long-term care home. Leaving her there, alone, was one of the worst days of their lives.
When a fall landed Isabel in the hospital, not only did her family have to deal with the restrictions due to COVID, but they were also shocked to learn that Isabel had been removed from their province's public care home list. The family was left entirely on their own to find a new home. With great perseverance, they finally found a home and medical care to help Isabel live as well as possible. And a ray of bright light entered their lives with the arrival of great-granddaughter Charlotte Isabel.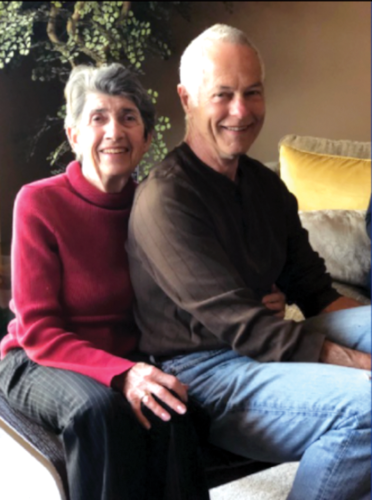 Isabel's family still advocates for support for people living with Alzheimer's and other dementias. In 2021, Isabel and Michael were honourees in the IG Wealth Management Walk for Alzheimer's campaign and helped raise $6,000!
"Sadly, Isabel's journey ended on October 1st, 2022. She fought a long and courageous fight against Alzheimer's disease. She passed with family at her side and is now in a better place. We try not to weep that she has gone but smile and be happy that she had lived. I am so glad we did what we did, when we did. It's true the world doesn't end when you have Alzheimer's disease."
-    Michael P.
Dementia in culturally diverse communities
In 2021, we launched the national Dementia Journey Survey to better understand the experiences of people living with dementia, particularly in Black, Indigenous and People of Colour (BIPOC) communities.
What we've learned so far:
Many respondents reported facing barriers that prevented them from seeking diagnoses and accessing care, reinforced stigma and isolation, and more. Barriers such as:
Gaps in education and support for physicians
Absence of culturally relevant community resources
Lack of access to specialists
Need for improved communication around care and diagnoses
Our next steps:
In the coming months, the Alzheimer Society will introduce more resources on dementia in Punjabi, traditional Chinese and more. And we will continue to work with communities to understand and support their dementia needs.
We will also continue to partner with the College of Family Physicians of Canada to build new resources and guidelines to ensure family physicians are equipped to support all people living with dementia in Canada.
Meet our researchers
Ms. Wajd Alkabbani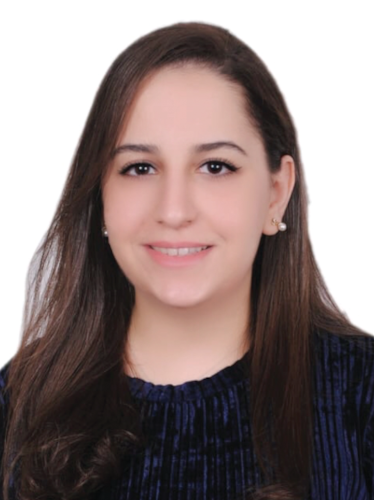 Ms. Wajd Alkabbani is studying the link between diabetes and dementia. She is focused on answering two questions. 1: Does everyone with diabetes have the same risk, or do certain complications increase that risk? 2: What changes in diabetes medications side effects and patterns of use occur following a diagnosis of dementia?
Ms. Alkabbani is a recipient of the Mike & Valeria Rosenbloom Foundation Research Award.
Dr. Taylor Schmitz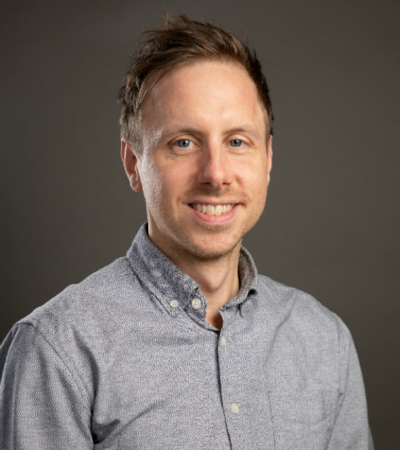 Dr. Taylor Schmitz is using his grant to study preclinical Alzheimer's disease by examining when brain cells begin to show signs of damage. He will test how this early cellular damage relates to subsequent stages of Alzheimer's, and how early treatments aimed at preserving brain cells can affect disease progression.
Dr. Schmitz is funded jointly by the Alzheimer Society of Canada Research Program (ASRP) and the Canadian Institutes of Health Research (CIHR) Institute of Aging.
Healthy Holiday Chocolate Bark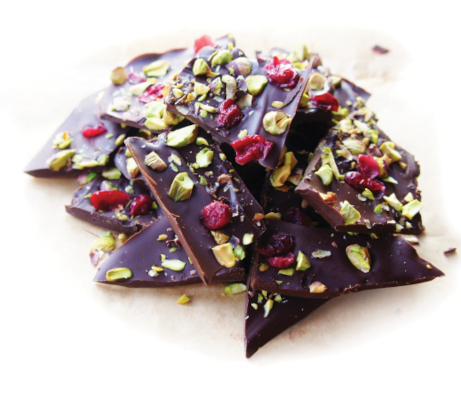 Ingredients:
2 (12-oz.) bags of dark chocolate chips, melted
1/2 cup salted pretzels, roughly chopped
1/4 cup dried cranberries
1/4 cup unsweetened coconut flakes
1/4 cup unsalted pistachios, roughly chopped
A pinch of sea salt
Preparation:
Line a baking sheet with parchment paper. Pour 1/3 of the melted chocolate onto the parchment and spread into 1/8" thick layer with a spatula.
Mix in pretzels, cranberries, coconut, and pistachios.
Evenly sprinkle half the mix over the chocolate layer.
Pour remaining chocolate over the top and spread to evenly cover the ingredients.
Sprinkle with remaining mix. Garnish with sea salt.
Let the bark cool until it sets for 1 hour, then break into pieces. Store in a resealable container in the fridge.
For tips and advice on reducing the risk of dementia through healthy habits, please visit Brain-healthy Tips.
Monthly donor corner: Why I give
My father, Avtar, moved to Canada from India in 1975 to start a better life. He loved nature and gardening and was a talented painter and musician. He spent his career in the lumber industry in B.C. until he retired in 2004 as a result of his Alzheimer's diagnosis.
Over the years, we tried several experimental therapies, but ultimately, in 2014 we made the hardest decision of our lives and moved him to a nursing home. We visited dad every day until he passed away in February 2017.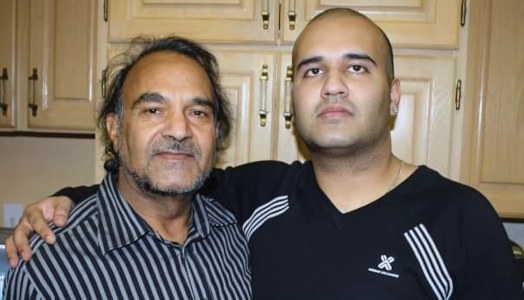 "We dearly miss our father, and we continue to donate monthly to the Alzheimer Society until a cure is found for this terrible disease."
-    Sunny R.
Dementia Talks!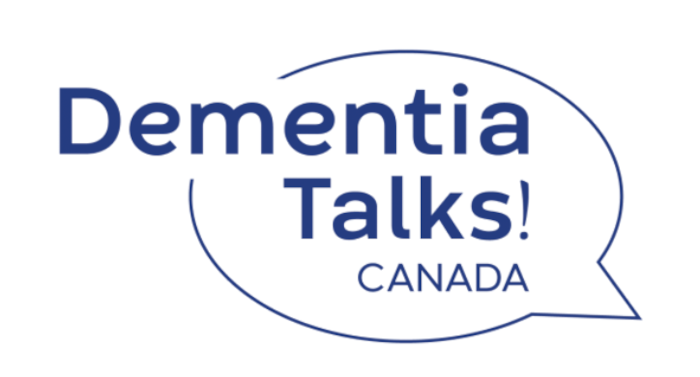 We're excited to announce a new series of webinars featuring researchers and people with lived experience of dementia sharing their stories. You'll find answers to important questions as well as expert tips and insights. This informative webinar is made possible by a partnership between the Alzheimer Society of Canada and Brain Canada.
Gift ideas for people living with dementia
If someone on your list has dementia, it can be challenging to think of the right gift. Here are some ideas that are sure to be welcome:
Music is a powerful source of comfort.
Scrapbooks and photo albums can spark happy feelings and memories.
Easy-to-wear clothes can also be a source of comfort.
Games and puzzles "exercise" the brain.
Scented soaps or lotions can stimulate memories.
Spending time together can be the best gift of all.
Leave a gift that could shape the future
As a regular donor to the Alzheimer Society, you care about research and services that improve the lives of people living with dementia. By leaving a gift in your will, you can make a meaningful difference for years to come.
How you choose to make your gift can be tailored to your individual situation. Your legacy can take many forms, including some you might not have thought of:
Life insurance
Charitable trusts
RRSPs and RRIFs
Securities and mutual funds
Charitable annuities
Named funds