Bruce Willis FTD news helps expand dementia awareness
Canada
read
Researchers estimate 5% to 20% of all dementia cases are Frontotemporal dementia a group of rare disorders affecting the frontal & temporal regions of the brain. Learn more here.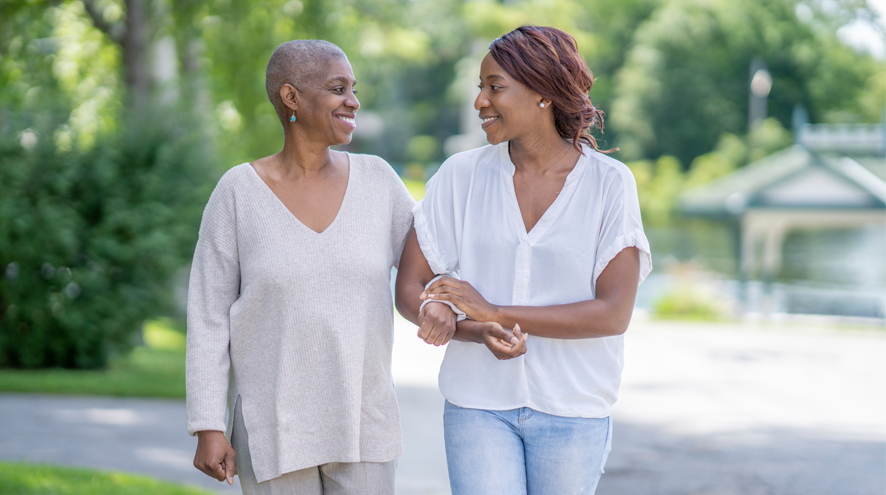 Frontotemporal dementia, or FTD, is less familiar to many Canadians than Alzheimer's disease is. However, the number of people living with FTD is increasing. Read to the learn about FTD and what its recent news coverage means to us at the Alzheimer Society of Canada.
Global news coverage of frontotemporal dementia has surged since actor Bruce Willis' family announced he had been diagnosed with FTD after a few years of living with symptoms of aphasia.
At the Alzheimer Society of Canada, we believe talking openly and honestly about dementia is one of the best ways to reduce stigma.
While our hearts go out to this family and all families living with dementia, we welcome any opportunity to shine the spotlight on rarer and younger onset dementias such as FTD. Alzheimer Society of Canada staff participated in several media interviews about FTD, and growing awareness around it:
What is frontotemporal dementia (FTD)?
Frontotemporal dementia (sometimes referred to as FTD) is an umbrella term for a group of rarer disorders that primarily affect the frontal and temporal regions of the brain – the areas generally associated with personality and behaviour.
Researchers estimate that approximately 5 to 10% of all dementia cases are frontotemporal dementia.
However, when dementia symptoms begin before the age of 65 (known as young onset dementia), that percentage increases to 20% of cases.
To learn more about the different types of FTD dementia visit our frontemporal dementia page.
Alzheimer Society of Canada team perspectives on FTD
Many of our team members have personal experience with dementia. For two members with personal connections to FTD and related conditions, it meant a lot to see a public figure of Bruce Willis' stature sharing this experience on a global platform.
Leah Sandals, Senior Editor,
 "I was surprised by the sense of emotion and relief I felt when the news about Bruce Willis dropped into my work inbox on February 16. My mother started developing a type of FTD in 1992 – FTD-GRN – in her late 40s and two of her sisters developed it in the years following, as more research emerged about the genetic links for this particular type of FTD."
"So in one way or another, my family has been experiencing the effects and legacies of FTD for over 30 years but February 16, 2023, was the first time I have seen a public figure and their family disclose an FTD diagnosis and bring it to wide public awareness. I'm grateful for that, and I hope it reduces stigma around this condition."
Laila Ali, Research Program Manager,
"Prior to my mom's diagnosis in 2006, I never heard of Progressive Supranuclear Palsy, a degenerative and debilitating form of FTD.  It was a lonely and difficult journey for my mom and for our family.  Information was not readily available from the healthcare professionals we consulted.  She was initially misdiagnosed with Parkinson's disease.  My mom succumbed to her illness in 2012. I was saddened to hear about Bruce Willis' diagnosis. The one positive is that his star power is bringing awareness to this devasting illness."
Learn more about frontotemporal dementia and find support: