Professional development
read
A selection of training and e-learning modules as well as useful resources.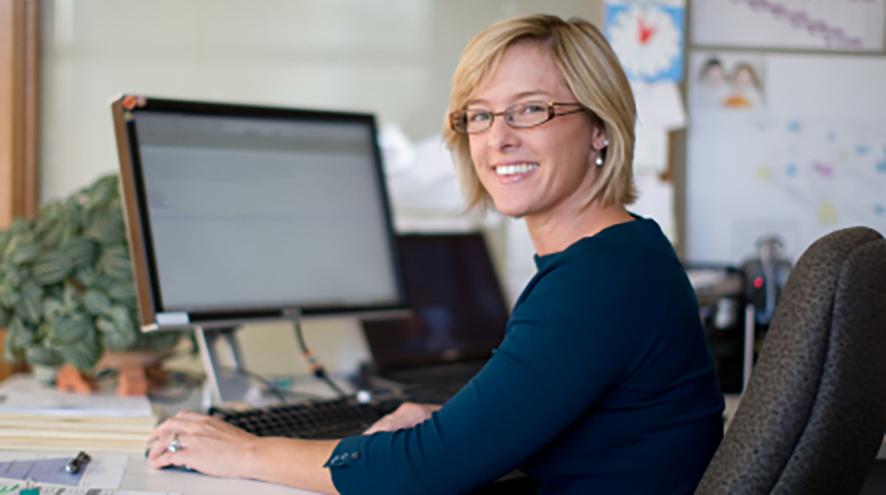 Networks and associations
The Alzheimer Society of Canada, in partnership with the Canadian Consortium on Neurodegeneration in Aging (CCNA) and brainXchange, delivers a series of webinars in both English and French to help health care providers learn about the latest dementia research, resources to support their practice and experiences of people who are living with dementia. Listen to archived webinars at brainXchange.

Dementia Talks! Canada
This digital discussion series centres conversations on dementia, with researchers and people with lived experience sharing their stories, tips and insights.
ASRP Exchange
A webinar series that features innovative, cutting-edge researchers funded through the Alzheimer Society Research Program. 
Canadian research centres on aging and other associations.
A list of nationwide centres and associations on aging.
International Psychogeriatric Association
A professional healthcare community promoting better geriatric mental health – across disciplines, across borders, and across geriatric issues.
National Initiative for the Care of the Elderly
NICE offers a wide selection of digital and pocket tools on caregiving, dementia care, elder abuse, end-of-life care, financial literacy and mental health.
Sagelink
The online home of the Centre for Studies in Aging & Health at Providence Care. Sagelink is a web-based resource for geriatric patients, their caregivers and health professionals in south-east Ontario and beyond.
Resources
Choosing Wisely Canada 
A campaign to help physicians and patients engage in conversations about unnecessary tests, treatments and procedures, and to help physicians and patients make smart and effective choices to ensure high-quality care.
Care planning and Decision Making in Dementia: Controversies and Solutions
This presentation uses cases to explore the unique needs of patients and their caregivers when dementia is present and how dementia and frailty interact to inform the decision making process. Presented by brainXchange in collaboration with the Alzheimer Society of Canada and the CCNA.
Dementia Information for Indigenous Peoples
A space for sharing information about dementia care in different Indigenous communities across the country, including articles, care tools, support and resources.
DREAM
Resources on understanding dementia, the rights of people living with dementia, and dementia-inclusive practices; the benefits of physical activity, and ways to support and include people living with dementia in physical activity and the benefits of healthy eating, and ways to support and include people living with dementia during mealtime activities. Created by the DREAM project partners.
Driving and Dementia Roadmap
Created for people living with dementia, caregivers and healthcare providers, this resource helps users understand how dementia can impact driving; identify when it becomes unsafe for people living with dementia to drive; and adjusting to life without driving. Canadian Consortium on Neurodegeneration in Aging Team 16.
Implement person-centred language in patient documentation
A person-centred language toolkit for healthcare providers. Regional Geriatric Program of Toronto.
Making Decisions: Dementia and Living at Home
A webinar to help decide if an older adult with dementia can stay at home facilitated by Dr. William Dalziel, Professor, Geriatric Medicine, University of Ottawa, Regional Geriatric Program of Eastern Ontario.
National Resource Centre on 2SLGBTQI Aging
A resource centre focused on the lived experiences of 2SLGBTQI older adults and aging issues in Canada. The site is a storehouse of information, research and resources for 2SLGBTQI older adults, their communities, and for those who provide social service and care to these groups. Egale Canada, National Institute for Ageing.
When Dementia and Abuse Issues Collide: Untangling a Wicked Combination
This webinar presents a brief overview of the current abuse issues that can arise for people living with dementia, and case studies demonstrating how clinicians, policy makers and society can better respond to ensure these issues can be prevented whenever possible. Presented by brainXchange in collaboration with the Alzheimer Society of Canada and the CCNA.
Education modules and eLearning
Advanced Gerontological Education 
A not-for-profit social enterprise that provides a variety of educational products for "enhancing the care of older adults by learning together."
AlzEducate
Offers online courses and webinars for anyone who wants to learn more about Alzheimer's disease and other dementias. Offered by Alzheimer Society of Ontario.
Canadian Academy of Geriatric Psychiatry Online Course
For psychiatrists, physicians and other health professionals who are interested in receiving up-to-date information about the psychiatric care of older adults. Created by the Canadian Academy of Geriatric Psychiatry. 
Canadian Remote Access for Dementia Learning Experiences (CRADLE)
In this course, five seniors share their stories of living with dementia. Care providers will explore evidence-informed, person-centred approaches to supporting a person living with dementia as well as their care partners. The course is designed for unregulated care providers (personal support workers, healthcare aides, continuing care assistants, home support workers, resident aides, home care assistants) working in long-term care homes, retirement living, and home and community settings across Canada. Developed by The Canadian Institute for Seniors Care at Conestoga College.
Cannabis and Older Adults eLearning Modules 
Developed for physicians, nurse practitioners, other healthcare providers and healthcare students this elearning resource includes information on assessing appropriateness of medical cannabis for older adults, optimizing communication with older adults about cannabis and monitoring for potential adverse effects of cannabis among older adults. Created by the Canadian Coalition for Seniors' Mental Health in partnership with Baycrest.
Caregiving Strategies
A collection of educational resources that have been developed and/or curated for family and friend caregivers who provide care and support for seniors experiencing frailty. Created by Provincial Geriatrics Leadership Ontario, Regional Geriatric Program of Toronto.
Concussion Awareness Training Tool  
A series of online educational modules and resources addressing concussion recognition, diagnosis, treatment, and management. Created by the BC Injury Research and Prevention Unit.
DementiAbility
Evidence-based, person-centred education, resources, tips, tools and approaches to dementia care.

Dementia Foundations
Designed for care providers such as personal support workers, healthcare aids, care companions, and others working in home, community, or long-term care settings. Created by Master University.
DREAM learning modules 
Provides service providers with the knowledge and skills to engage with people living with dementia and support inclusive physical activity, healthy eating, and other wellness programs. Created by the DREAM project partners.
Driving and Dementia e-Learning Module
This free e-learning module addresses the needs of physicians for resources related to driving and dementia, and to help navigate the process of assessing fitness-to-drive, disclosure, reporting and more.
The Foundation for Medical Practice Education
Dedicated to the development, production and evaluation of educational programs for community-based family medicine and general practitioners.
Geriatric Certificate Program
Best practice educational programming aimed at improving quality of care for an aging population. Created by the Regional Geriatric Program Central and McMaster University, Health Sciences.
2SLGBTQI Identity and Dementia: An Introduction for Healthcare and Social Service Professionals
An e-module and resources designed for healthcare providers, social work professionals, and other support personnel specializing in the care of people living with dementia. It may also be of interest to anyone working in homecare, community care, or long-term care settings. 

2SLGBTQI Identity and Dementia: An Introduction for Unpaid Carers
An e-module and resources designed for anyone providing unpaid care or support to a 2SLGBTQI person living with dementia. 
machealth+
Online certified programs, resources and communities for healthcare professionals. Created by McMaster University, Machealth.
MindWell for Healthcare Workers
Includes online modules and a community to teach healthcare workers the tools to build resilience and well-being, remain calm amidst chaos, and feel confident and capable each day. Created by Wellness Together Canada.
National ECHO: Geriatric Mental Health Educational Series  
An educational program for health professionals who care for older adults with mental health illnesses. Created by Baycrest Health Sciences and Canadian Coalition for Seniors' Mental Health (CCSMH).
Ontario CLRI eLearning Hub 
Offers online courses designed to train the current and future long-term care workforce, as well as family members and care partners. Created by the Ontario CLRI.
Out at Home: LGBTQI2S Older Adults and Home Care
An evidence-based video that equips home care professionals to provide LGBTQI2S older adults with the best possible care. Created by VHA Home HealthCare and partners.
Sagelink - Education for Health Care Professionals
Online courses for health professionals. Centre for Studies in Aging & Health at Providence Care.
Sexual Expression in Continuing Care
A repository of current studies, digital stories, resources, and educational courses related to sexual expression in continuing care. Created by the University of Lethbridge.
Supporting Senior Victims of Crime
This training series offers service providers tools and tips to better understand the complexities of working with seniors by identifying their diverse needs, recognizing indicators of violence and abuse, employing tailored intervention strategies, and providing referral services across various sectors. Created by MCIS.