Physicians' corner: Canadian doctors share their most-used dementia-care tools
Canada
Recently, we worked with the College of Family Physicians of Canada to survey doctors nationwide. And we asked family physicians to share the dementia-care tools they currently use most. Here's what they told us.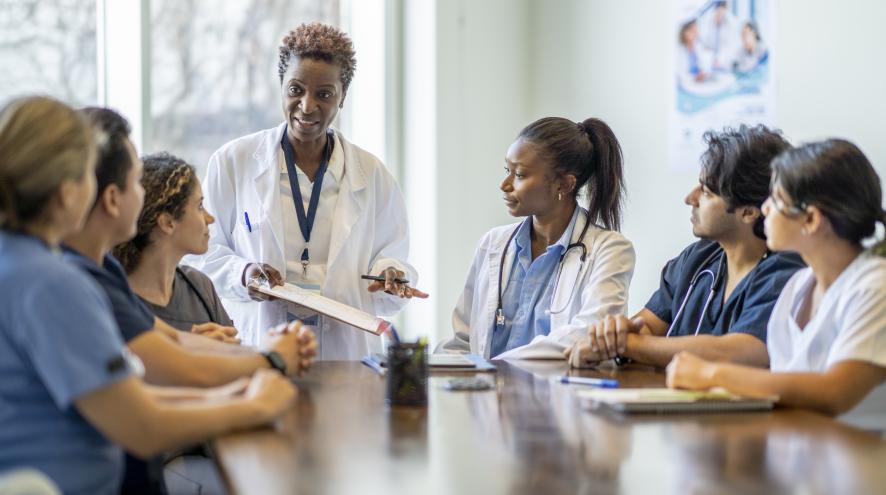 There are thousands, if not hundreds of thousands, of webpages and tools available worldwide about dementia — but which ones are actually useful to family physicians in Canada?
Given that family doctors are the health-care providers most often responsible for dementia diagnosis and care in Canada, this is a vital question.
So last year, the Alzheimer Society of Canada and the College of Family Physicians of Canada surveyed family physicians across the country as part of a research study on how dementia care in Canada can be improved.
One of the questions we asked doctors was about the top tools and resources they currently use most in supporting people living with dementia and their care partners. 
The family physicians in our survey identified roughly 40 tools and resources that were of significant use to them. Topics include driving, pain and cognition, among others. 
We have compiled and shared these tools in list form below. We have also, at the end of this article, pointed to some other resources Canadian family physicians might find helpful. 
In the months to come, we will be working to create more tools and resources specifically designed to meet the needs of physicians.
Cognition tools 
Education tools 
Function and Frailty tools 
Pain tools 
Mood and Behaviour tools 
Driving tools 
Care Planning/Prognosis tools 
Pharmacotherapy tools 
Other dementia tools and resources for family physicians to be aware of
Are you a family physician who would like to recommend a tool or resource? Do you have other feedback or wish to participate in future surveys or studies? Email [email protected] with any questions, suggestions or concerns.