September 30th is the National Day for Truth and Reconciliation
Canada
read
This Friday, September 30th, marks the second National Day for Truth and Reconciliation, honouring the lost children and the survivors of the residential school system, their families and communities. Read our statement on what the Alzheimer Society of Canada is doing on this day, and find links to related resources, including information on dementia in Indigenous Communities.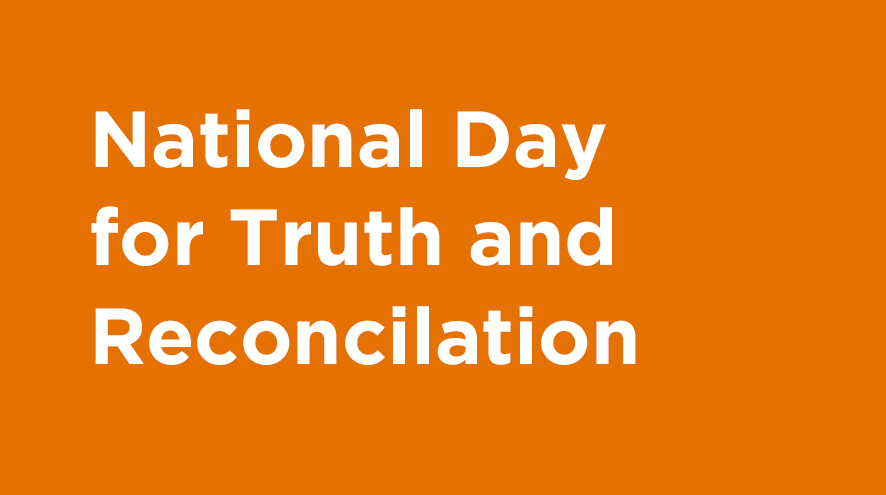 At the Alzheimer Society of Canada, it is important that we commemorate and acknowledge this tragic and painful history, the intergenerational trauma and the continued impact of Canada's residential school legacy as we build towards reconciliation.  
We acknowledge Canada's colonial past and continued systemic influences that have eroded communities and destroyed ways of life, knowing and connection to the land 
We must work to ensure history never repeats itself by respecting and supporting Indigenous land claims, Indigenous rights, culture and self-determination and governance.     
The effects of colonialization and the legacy of residential schools are significantly felt as part of the social determinants of Indigenous health. When health is viewed through a holistic lens, we understand how the physical, intellectual, emotional and spiritual work together to achieve optimal wellness and balance. 
Dementia in Indigenous communities is affected by the historical and continued impact of colonialism 
As Indigenous researchers Dr. Jennifer D. Walker and Dr. Lindsay Crowshoe have noted, "It is critical … to comprehend that dementia is influenced by intergenerational social traumas experienced as pervasive poverty, accumulative psychosocial adversities, racism, cultural genocide and social exclusion." 
And while in Canada there is no Indigenous word for dementia, its presence has become a growing concern as more people are living longer and, in some case, getting dementia at younger ages.  
As Canada works towards reconciliation for the effects of the residential school system, we also honor the resistance and resilience of Indigenous communities, and we stand by them to support healthy living and healthy aging. 
"Education is what got us into this mess, and education will get us out." - The Honourable Murray Sinclair 
The Alzheimer Society of Canada is recognizing the National Day for Truth and Reconciliation as a day to reflect and learn 
On September 30th, Alzheimer Society of Canada staff will take the day to continue our ongoing education, and we encourage others to do the same as well. 
A good place to start is the National Centre for Truth and Reconciliation (NCTR).  NCTR is a place of learning and dialogue where the truths of the residential school experience will be honoured and kept safe for future generations.
Helpful information and resources
Here are more resources you can use to learn more about the National Day for Truth and Reconciliation in Canada, and how dementia affects Indigenous Communities in Canada: 
Digital resources 
Learn about residential schools and take a tour of former sites, such as those offered by the Woodland Cultural Centre.
Research First Nations, Inuit and Métis peoples in your area to understand their history and contributions to society.
Books and film
Information on dementia in Indigenous Communities