[FREE WEBINAR] Creating dementia-friendly spaces
Canada
Wed, Sep 28, 12:00 pm - 1:00 pm (Eastern)
All are welcome to join us for the September 28th edition of Dementia Talks! Canada. Our panel of experts will focus on ways to create dementia-friendly spaces.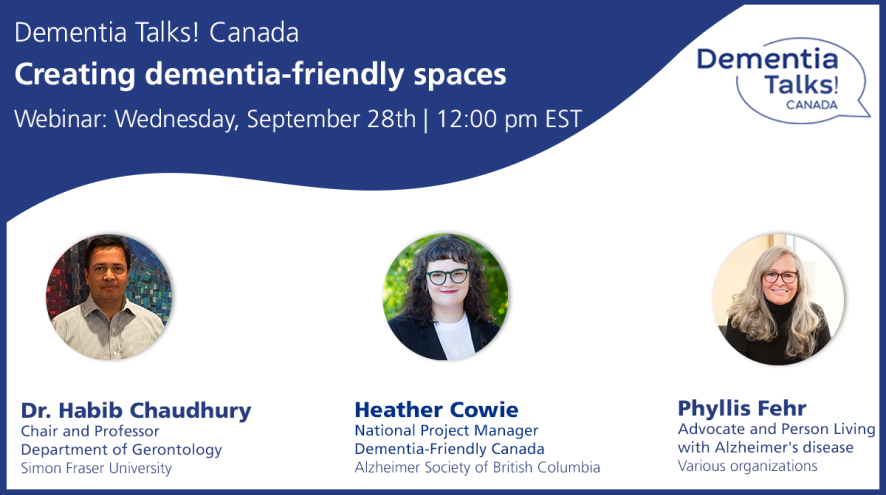 How can we create a more dementia-friendly Canada?
Join us Wednesday, September 28th at 12 noon Eastern Time for the next conversation in our free webinar series, Dementia Talks! Canada.
In this edition, "Creating dementia-friendly spaces," we'll hear from
Dr. Habib Chaudhury, a researcher who studies how to create more physically and socially accessible environments for people living with dementia
Heather Cowie, a leading staff member of the Alzheimer Society dedicated to creating a dementia-friendly Canada
Phyllis Fehr, an advocate who also lives with young onset Alzheimer's disease
Together, these speakers will share their latest findings, stories and tips on creating dementia-friendly communities — places where people living with dementia, their families and their care partners feel included and supported in their physical and social environments.
Register now on Zoom to put it on your calendar. Registrants can also get a notification of when the recording of the talk becomes available.
More info
The panel is free and open for anyone to attend. 
Near the end of the conversation, an open Q&A period will take place where you can ask the panellists your own questions. (If some questions aren't addressed at the talk due to time constraints, the Alzheimer Society will make sure to respond to the questioners via email in days following.)
This webinar will be offered with live French-language interpretation.
Want to prep beforehand, or learn more about this topic right away? Check out our Dementia-Friendly Canada webpage. It includes free videos, tip sheets and a self-paced e-course to help our country become more accessible for people living with dementia from coast to coast to coast.
Dementia Talks! Canada is a partnership between Alzheimer Society of Canada and Brain Canada, two of the nation's leading brain-health institutions. 
Our panellists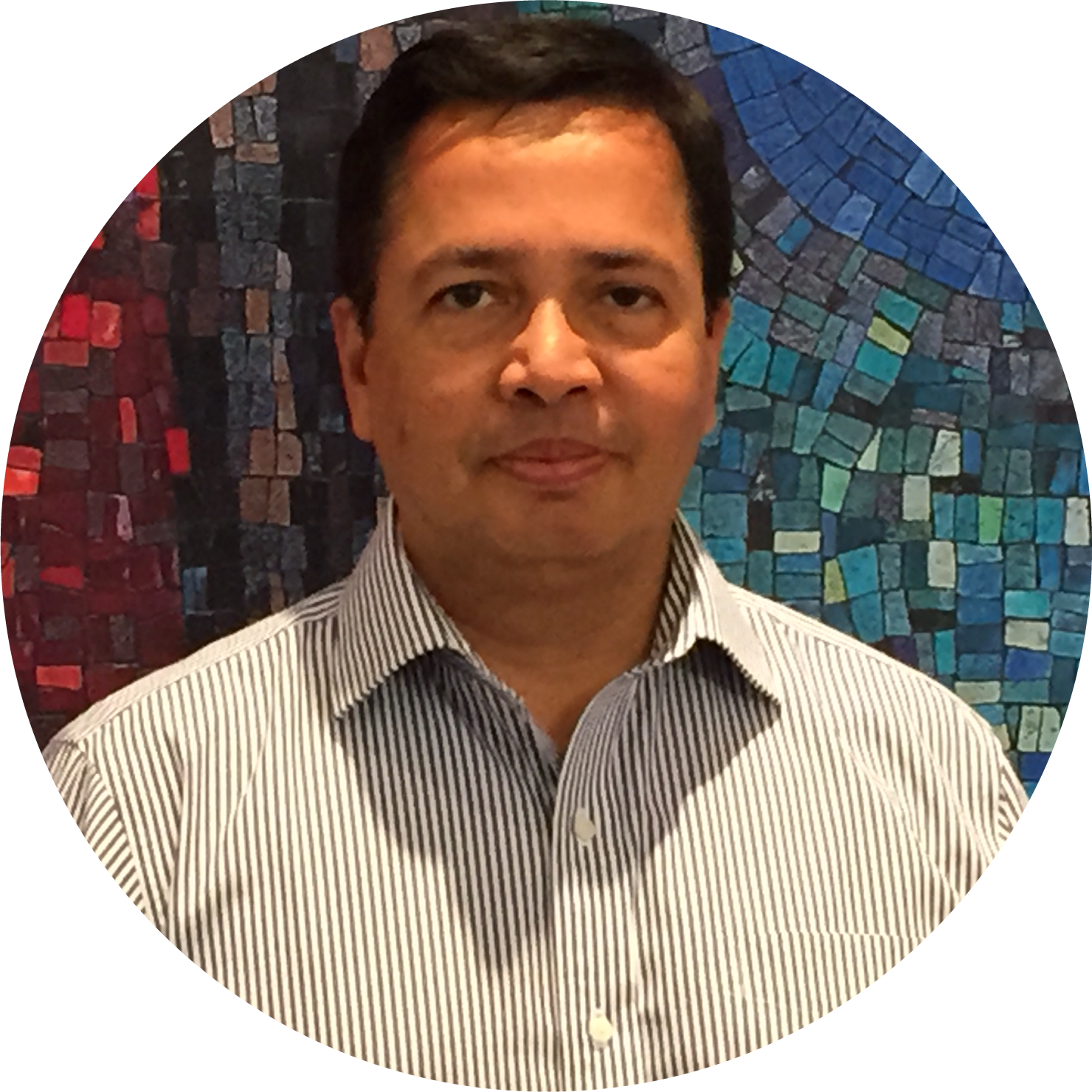 Dr. Habib Chaudhury, Ph.D., Chair and Professor in the Department of Gerontology @ Simon Fraser University
Dr. Chaudhury has extensive research experience in the field of Environmental Gerontology. He conducts research in the following areas: effect of physical environment for people with dementia in long-term care facilities, memories of home and personhood in dementia, community planning and urban design for active aging, and dementia-friendly communities. Research projects have been funded by the Public Health Agency of Canada, Canadian Institute of Health Research, Social Science and Humanities Research Council, Canada Mortgage and Housing Corporation, CapitalCare Foundation and the Centre for Health Design.
He has published over 80 peer-reviewed journal articles, book chapters and monographs. Published books include: Environments in an Aging Society: Autobiographical Perspectives in Environmental Gerontology (Annual Review of Gerontology and Geriatrics, Vol 38, 2018; co-edited with F. Oswald), Remembering Home: Rediscovering the Self in Dementia (Johns Hopkins University Press, 2008) and Home and Identity in Later Life: International Perspectives (Springer Publications, 2005; co-edited with G. Rowles).
Dr. Chaudhury conducts evidence-based consulting with national and international organizations in the areas of planning and design of seniors' housing and long-term care facilities. He is also affiliated with the Centre for Research on Personhood in Dementia at the University of British Columbia. He serves as the Editor-in-Chief of the Journal of Aging and Environment and on the CIHR Institute of Aging Advisory Board.
Visit his webpage on Simon Fraser University's website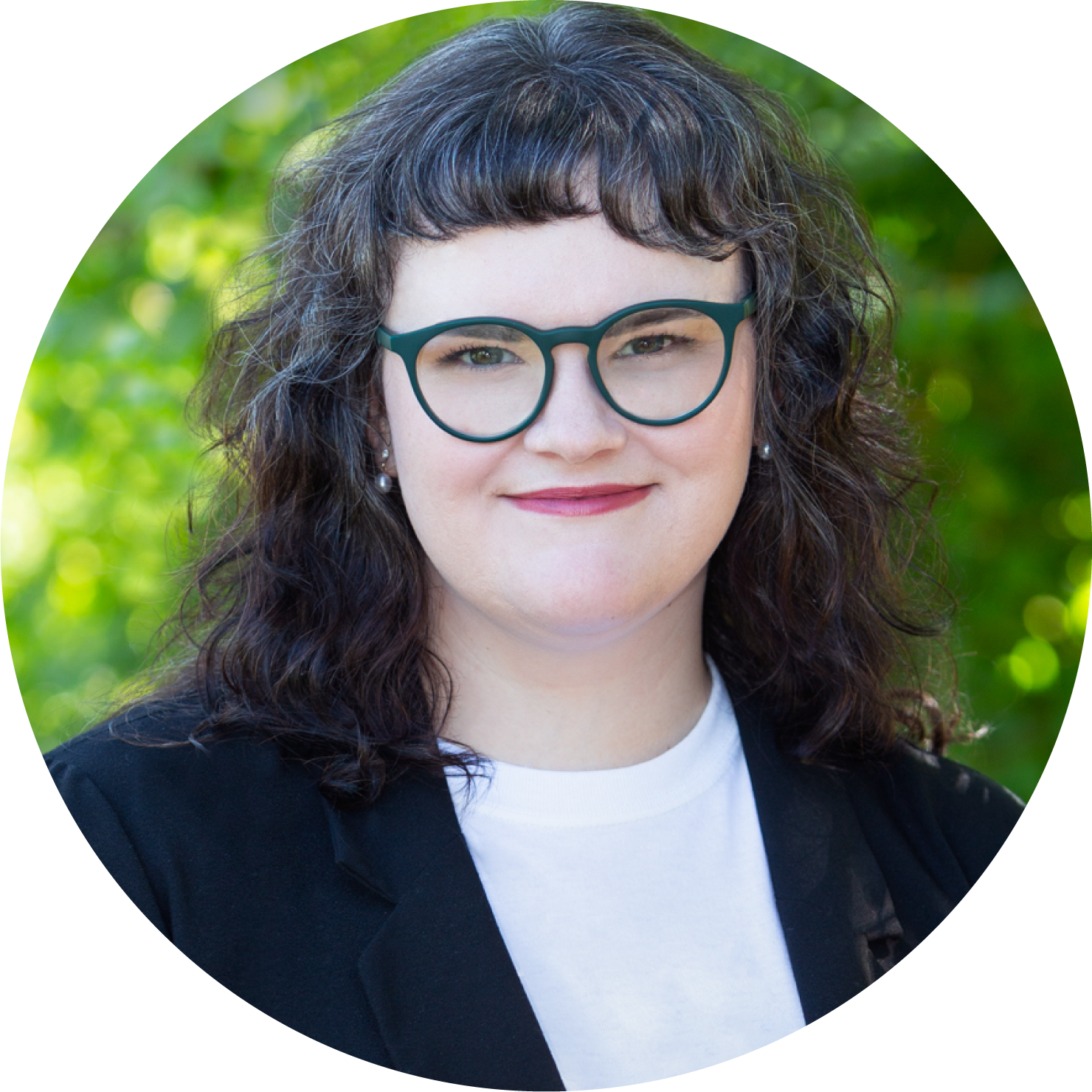 Heather Cowie, M.A. (she/her), National Project Manager for Dementia-Friendly Canada @ the Alzheimer Society of B.C.
Heather Cowie is the National Project Manager for Dementia-Friendly Canada. The Dementia-Friendly Canada project is a partnership between Alzheimer Societies across the country intended to grow dementia-friendly communities by creating a truly nationwide impact. Heather has her Master of Arts degree in Gerontology from Simon Fraser University, where she specialized in aging and the built environment.
She previously worked as the Provincial Coordinator for the Dementia-Friendly Communities initiative at the Alzheimer Society of B.C. for over three years. Heather is excited to be bringing attention to dementia-friendly communities across the country and helping people understand the actions they can take to build them.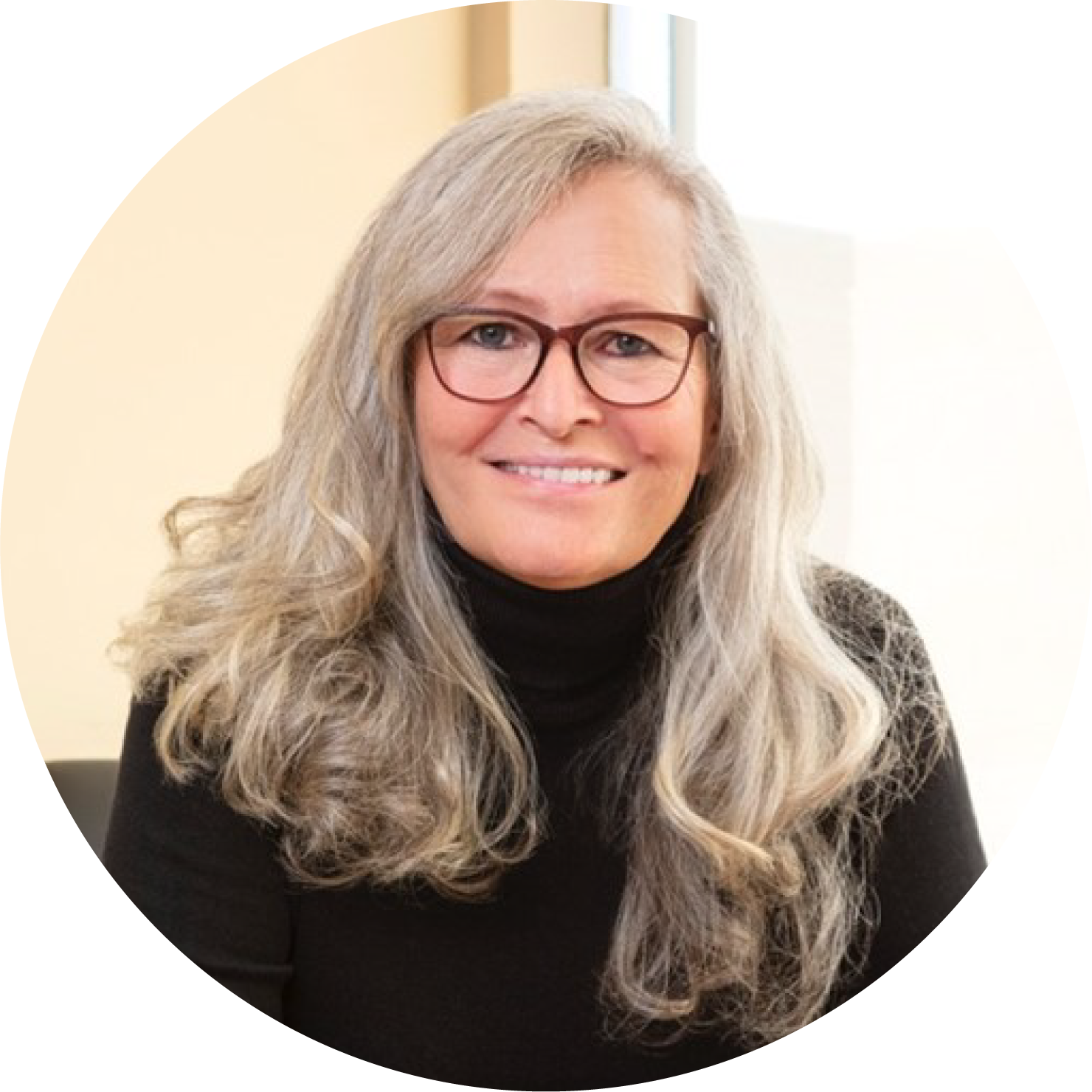 Phyllis Fehr, M.L.A., R.N., Advocate and Person Living with Alzheimer's
Phyllis Fehr was given a working diagnosis of young onset Alzheimer's disease at 53 years old. Phyllis worked first as an ICU nurse and then as a dementia human rights activist, strategist, policy creator, changer, researcher, teacher, mentor and more. Since the diagnosis, Phyllis has committed much of her time doing anti-stigma work related to dementia and promoting the rights and abilities of people living with dementia locally, nationally and internationally. Her policy work includes being a past member of the Ontario Dementia Advisory Board, the Advisory Group for the Ontario Dementia Strategy, and the Early Stage Working Group.
Her work includes being co-author of multiple research articles and keynote speaking on the lived experience of dementia, human rights and anti-stigma education. Phyllis has spoken at the United Nations regarding the rights of persons with disabilities, at the Standing Senate Committee on Social Affairs, Science and Technology, and at the World Health Organization on non-communicable diseases.
She is currently a patient advisor to the board at the Alzheimer Society of Brant, Haldimand Norfolk, Hamilton Halton. She is a current board member of Reimagining Dementia: A Creative Coalition for Justice, is Dementia Advocacy Canada: Human Rights Action Team Lead, is a member of Dementia Alliance International Alumni and provides local leadership to the Empowering Dementia-Friendly Communities Hamilton, Haldimand project.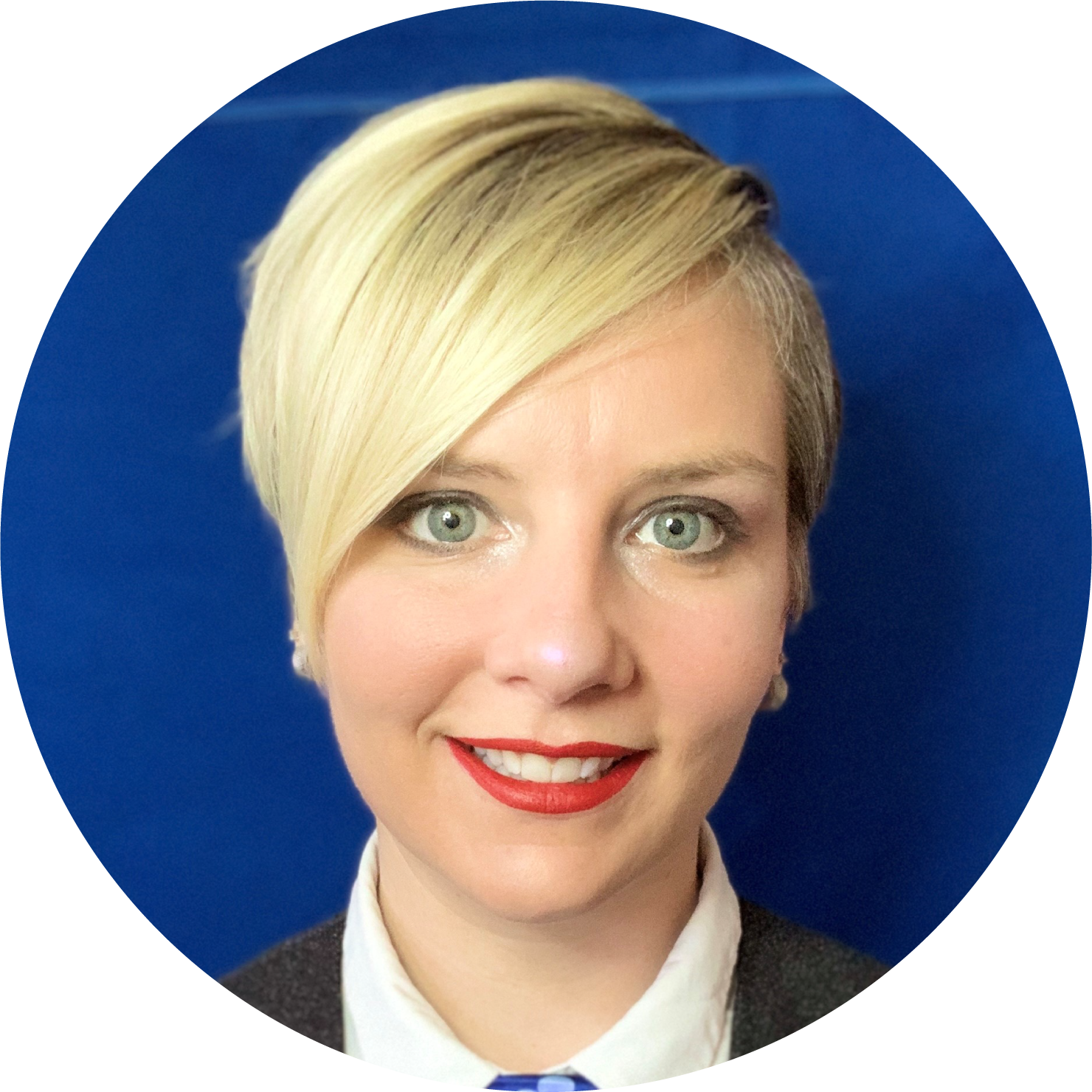 Moderator: Maggie Scanlon, Programs Manager, Provincial Programs and Partnerships @ the Alzheimer Society of Ontario
Maggie Scanlon has been working for the Alzheimer Society for over six years. She currently is the Programs Manager, Provincial Programs and Partnerships with the Alzheimer Society of Ontario, overseeing the Dementia-Friendly Communities and Finding Your Way programs in that province.
Prior to her time at the Alzheimer Society of Ontario, she provided dementia education to publics, businesses, organizations and first responders in Elgin County, Ontario. She has dedicated most of her career to creating inclusive spaces for individuals by advocating and raising people's voices, and helping to break stigmas through conversation and education.