Dementia-Friendly Canada
read
By the end of the decade, almost one million Canadians will live with dementia. The impact of dementia is and will continue to be felt across all borders, sectors and cultures. We must act and build a dementia-friendly Canada now.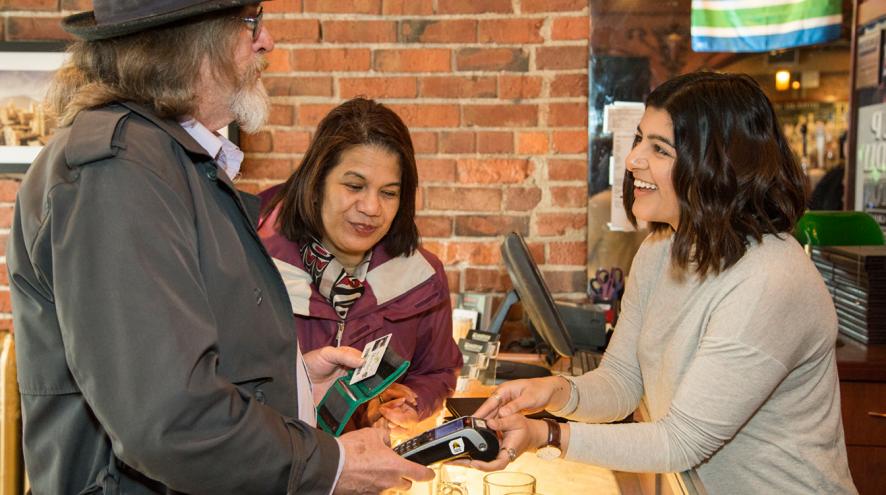 To learn more about the Dementia-Friendly Communities work happening across the country, check this page often for updates and visit the following Alzheimer Society provincial webpages:
Read Mario's story on how he made his community dementia-friendly.
What is Dementia-Friendly Canada?
The Alzheimer Society of Canada, in partnership with the Alzheimer Societies of B.C., Saskatchewan, Manitoba and Ontario, are committed to taking a person-first approach to the Dementia-Friendly Canada project to ensure that:
All Canadians living with dementia feel valued and empowered,
Organizations be inclusive and accessible and
Everyone uses their awareness of dementia to make changes, individually and as a society.
The Alzheimer Societies will engage people living with dementia, their care partners and target groups to build upon existing initiatives as we shape consistent, diverse and widespread dementia-friendly initiatives.
Goals of Dementia-Friendly Canada
The goals of the Dementia-Friendly Canada project include:
Train Canada's workforce through a mixed-method approach to training, education and service implementation across diverse cultural, geographical and sector groups.
Promote and enable an understanding of dementia through the development of awareness campaigns, practical tools and resources for the public, incorporating the voice of people living with dementia.
Achieve sustainability and scale-up Dementia-Friendly Canada using research methods to assess the effectiveness of our community-based intervention.
To achieve these goals, the initiative will create tools, education and programming that will allow for the development of dementia-friendly communities across the Canada.
Thank you to the Public Health Agency of Canada (PHAC)
The Alzheimer Society of Canada welcomes the $940,000 investment in the 'Dementia-Friendly Canada' project under the Dementia Community Investment from the Government of Canada, administered by the Public Health Agency of Canada.
The Society applauds the Government of Canada for recognizing the impact of dementia, as well as its commitment to creating more understanding and acceptance of dementia.