Shopping for assistive products
Assistive devices can help individuals perform a task that they might otherwise be unable to do, or simply make the task easier and safer to perform.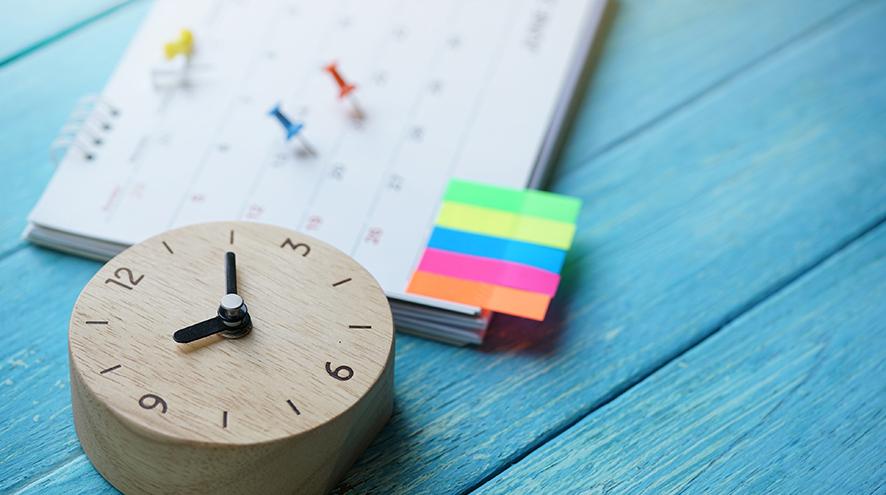 Note that the Alzheimer Society of Canada does not endorse any particular products or information that may be found on the websites listed on this page.
What are assistive products?
A variety of products have been designed to help people living with dementia or their caregivers, such as clocks, calendars, medication reminders, locator devices, stove element covers, therapeutic aids and more. Any of these devices might work well for one person, and be frustrating for another. Recognizing what will most improve your quality of life is a good first step in figuring out what products may work for you.
The Alzheimer Society of Canada is often asked to recommend products or stores where they can be purchased. We have recently reviewed the following dementia-related online stores based in North America, as we know caregivers may find it helpful to know where to look for products and may find some of the items offered useful.
Please keep in mind that some of these products can be purchased at stores local to your community and do not have to be dementia-specific (e.g. dolls, colouring books) for the person with dementia to feel supported or to enjoy.
Before you buy online
Read the product description closely (does it do what the title or name suggests? Is there enough information, e.g., size, colour, and weight?)
Shop around and compare costs from other reliable websites or local stores
Read reviews about products on the company website or another search engine
Deal only with companies whose reputations are recognized (certifications or seal of quality)
Never give out your credit card number or personal, financial, or employment information unless you know the site is reputable and secure
Remember to check the return policy, customs fees, terms of agreement and privacy policy
Always keep a record of your purchase (method of payment, shipping and handling fees, and any policies shared with you at the purchase stage)
Keep a record of any delivery related information (confirmation, shipment date, etc.)
If your merchandise is damaged, contact the company immediately
For more details, consult the Online Shopping page of the Canadian Consumer Handbook.
Online stores carrying assistive products
In Canada
CDS Boutique
This online store sells a wide variety of merchandise that all older adults may enjoy, from arts and crafts, to music, and items used to encourage reminiscing. CDS Boutique also stocks a category of products designed specifically for people with Alzheimer's disease.
The Alzheimer's Store
Originally based in the U.S., The Alzheimer's Store recently opened a Canadian-based headquarters and website to better serve Canadian shoppers. All products are sold in Canadian dollars, with no duties and charges, and shipped from a Canadian warehouse.
The Alzheimer's Store is family-operated, and claims to quality test all of its products with people living with dementia.
Enter the coupon code "Canada" upon checkout to receive a rebate of 5% on your entire purchase, exclusive of taxes and shipping.
In the United States
Best Alzheimer's Products
This is a family-owned and operated store carrying a variety of products specifically promoted for people with Alzheimer's disease and other dementias. Since it is based in the U.S., shipping costs are higher, and there may be duty fees associated with your purchase.
The founders of Best Alzheimer's Products have a personal history with Alzheimer's disease, and created their online business to support people with dementia and their caregivers. Their product lists include books, activities, therapies, tools, aids for daily living and information related to Alzheimer's disease and dementia.
Enter the coupon code "alzCan#83" upon checkout to receive a rebate of 5% on your entire purchase, exclusive of taxes and shipping.
More information and resources
Eugeria. Eugeria is an online store specialized in solutions for people with Alzheimer's disease and other dementias. On their website you'll find: adapted games and entertainment, products to make the home safe, and products to help with everyday life. Based in Montreal, the Eugeria team is available to help answer your questions by phone, email or chat.
For information on local services, contact your local Alzheimer Society or consult with a community health provider such as a social worker or an occupational therapist. The staff at your local Society may have suggestions about what might help you support yourself or a person with dementia, local options and resources, and what has worked for other individuals and families.
For more information about assistive technologies, refer to the Public Health Agency of Canada's document A Guide to Choosing Assistive Devices.
For information specific to GPS/Locating Devices, please visit our page on Locating devices to understand some of the things you should keep in mind when considering a device that may work for you and your family member.