What is aducanumab?
read
Aducanumab is the newest clinical treatment for Alzheimer's disease in nearly two decades, recently approved in the U.S. It is not yet approved in Canada. Find answers to some of our most frequently asked questions about aducanumab below.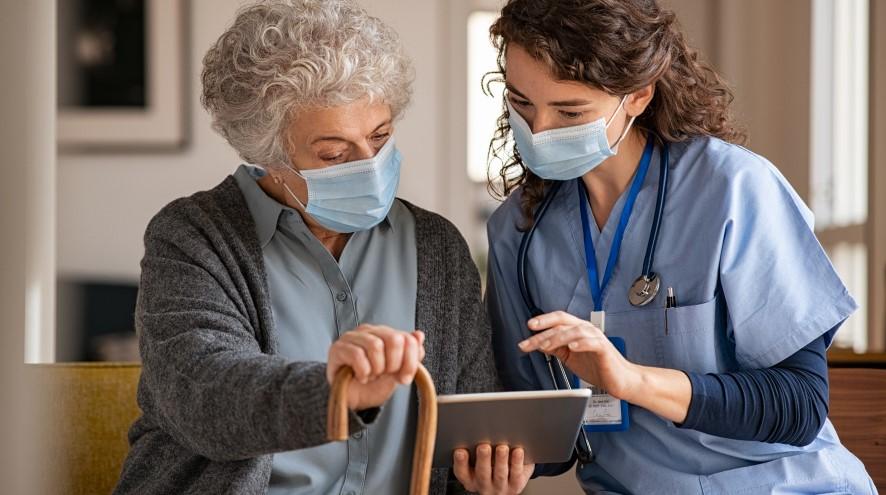 What happens next?
The FDA requires aducanumab's manufacturer, Biogen, to complete an additional clinical trial to verify the drug's benefit. If the trial fails to verify the clinical benefit, the FDA may initiate proceedings to withdraw approval.
Is aducanumab available in Canada?
For aducanumab to be available in Canada, the drug will require regulatory approval by Health Canada to ensure its safety and efficacy. The Alzheimer Society of Canada is urging Health Canada to complete its required reviews swiftly, while maintaining the highest safety standards, so that aducanumab can be made available as quickly as possible to people living with dementia in Canada.
How can I advocate for aducanumab to be approved in Canada?
If you would like to advocate for the approval of aducanumab in Canada, you have a few options:
While the drug is under review by Health Canada, you can contact your Member of Parliament to share your thoughts on why this drug approval is important to you.
Following Health Canada approval, the drug would next be reviewed by the Canadian Agency for Drugs and Technologies in Health (CADTH). As part of that review, CADTH invites input from advocacy groups, representing patients and caregivers. You can visit the CADTH website for feedback about aducanumab.
Are there any clinical trial sites in Canada where I can access aducanumab?
The Alzheimer Society of Canada is not aware of any current Canadian clinical trials for aducanumab with open recruitment at this time. We will update this page as we become aware of aducanumab trials in Canada.
Can I go to the U.S. to access aducanumab?
Canadians can travel out of country to seek medical treatment, but in most circumstances, this drug would be an out-of-pocket expense. Check with your provincial drug plan to find out what costs may be reimbursed.
Who can take aducanumab?
Aducanumab is not suitable for all people at all stages of dementia. The FDA in the U.S. recommends that the drug should only be used by people living with mild cognitive impairment (MCI) or in the early stages of Alzheimer's disease. At this time, the drug is approved only in the U.S (see Is aducanumab available in Canada?).
If you'd like to know whether aducanumab will be suitable for you, speak with your doctor or an appropriate healthcare provider for more information.
How does aducanumab work?
Aducanumab is reported to slow the decline in cognitive skills and functional ability. It does this by clearing harmful amyloid beta that builds up in the brain, which is thought to result in Alzheimer's disease. However, these effects have only been shown in people living with mild memory or thinking problems.
What is the Alzheimer Society's stance on the aducanumab announcement?
The Alzheimer Society is hopeful about the approval of a new treatment for Alzheimer's disease. This news represents an important step forward for people living with Alzheimer's disease.
However, aducanumab is not suitable for all people, at all stages of dementia. More investment in dementia research is needed to provide people living with dementia and their families new and better treatment and to find a cure for this growing disease. The Alzheimer Society is committed to funding innovative dementia research focused on prevention, diagnosis, treatment, and finding cures for Alzheimer's disease and other dementias.
What other medications are available to treat Alzheimer's disease?
There are currently four medications, approved by Health Canada, that can treat symptoms of Alzheimer's. These medications may slow the rate of cognitive decline, or help with symptoms such as changes in language, thinking abilities and movement.
What other drugs are currently in phase 2 and 3 clinical trials? Are any of them promising?
There are several drugs currently being tested through clinical trials. In total, in 2020, there were 126 agents in 152 trials assessing new therapies for Alzheimer's disease:
28 treatments in Phase 3 trials,
74 in Phase 2, and
24 in Phase 1.
Alzheimer's disease and other dementias are complex and not yet fully understood, so much of today's research focuses on several areas of study. Some promising targets for new treatments to slow or stop the progression of the disease have been identified by researchers (for example, neuroinflammation, and the buildup of beta-amyloid and tau in the brain). It's believed that future treatments will involve risk reduction strategies and the combination of medications or devices that address several disease targets.
While the number of potential treatment options currently being explored represents a significant improvement over the years, dementia research funding is still far behind any other major disease resulting in fewer drugs in the pipeline of clinical trials. More research is needed to explore better treatments options for all people living with dementia.
Looking for more information?
If you are interested in taking aducanumab, the Alzheimer Society strongly recommends talking to your doctor about aducanumab and whether it will be suitable for you.
You can also contact your local Alzheimer Society for further information and support. Visit www.alzheimer.ca/helpnearyou.
Get the full picture of how a drug gets approved for public use in Canada, including a list of the currently approved medications that can treat the symptoms of Alzheimer's, by reading our information sheet on the Drug approval process for the treatment of Alzheimer's disease.
The Alzheimer Society encourages Canadians to listen to the perspectives of people living with dementia regarding aducanumab: