Office Assistant
Join our volunteer team and provide essential support for our Resource Centres across B.C..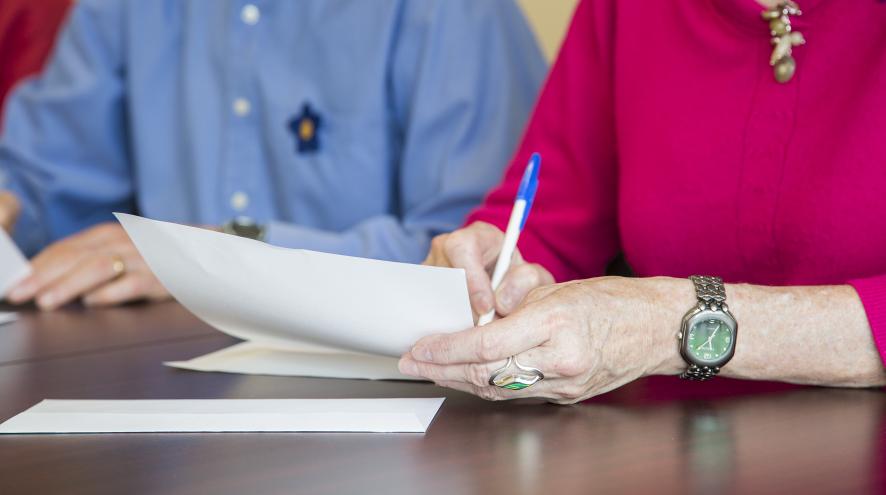 We are mindful of the importance of social distancing and the role we play in our communities to protect the health of our clients, employees, volunteers and their families. We recently reopened in-person programs along with the associated volunteer opportunities. Please note, in-person volunteers are required to provide proof of vaccination; wearing a mask is optional.
Regional Resource Centres are hubs for information, programs, and services that support persons with dementia and those who care for them. The Alzheimer Society of B.C. has 15 resource centres across the province.
About the role
Office Assistants help staff deliver high quality services to local communities by taking care of many of the administrative details needed to provide caring, personalized, reliable support to our clients. Office Assistants:
Create information packages for the public and medical care professionals
Remind program and workshop registrants of upcoming sessions
Ensure our resources are organized and ready to be used
Provide general office assistance, including photocopying, filing and mailing.
Commitment
Minimum 6 month commitment
3 to 6 hours a week, during office hours
Benefits
Working with a staff team dedicated to excellence in serving our clients
Experience working with persons with dementia and caregivers
Access to Alzheimer Society of B.C. training and education
References/reference letters may be provided to volunteers who have successfully completed 6 or more months in their position
Requirements
Good computer skills, including Microsoft Office (Word, Excel, Outlook)
Patient and friendly telephone manner
Attention to detail
Respect for the confidentiality of our clientele
Training provided
Orientation to the Alzheimer Society's mission, vision, programs, and services
Training in office procedures to track and manage donations