Living well with dementia
read
A diagnosis of dementia does not mean your life is over. This section provides you with strategies to live well with dementia, along with tips and advice from other people who are living with dementia.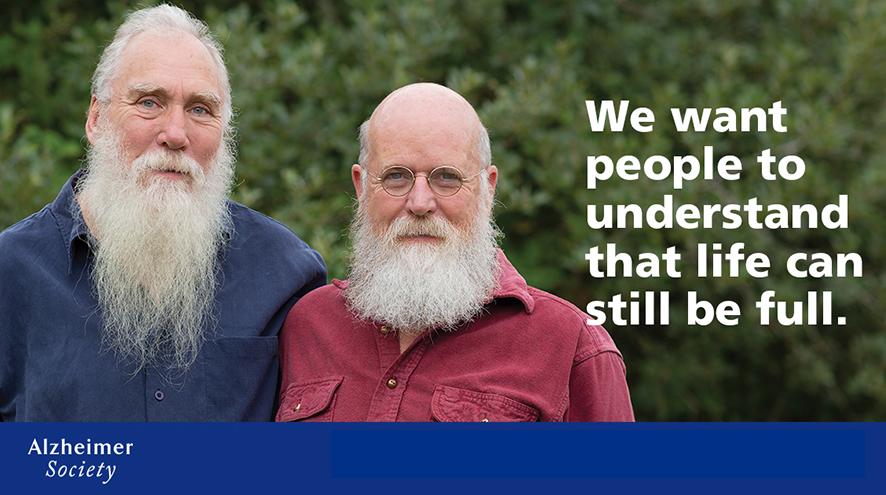 "I want people to understand that life can still be full when you're living with dementia. It takes work – I have had to learn about my boundaries and focus on the things I care about." - Ken (pictured above, left), from Vancouver, British Columbia. Ken lives with Alzheimer's disease.
There is currently no way to stop the progression of dementia. Still, there are many things you can do to maintain a healthy lifestyle, and slow the progression of the disease into the later stages. Research shows that there are real benefits to making lifestyle choices that can help you stay as healthy as you can be.
While your symptoms are mild to moderate, you will likely know what gives you pleasure and contributes to your sense of well-being. You might like to seek help to adapt to changing abilities and participate in meaningful activities.
As your disease progresses, you will lose abilities that you may consider important to quality of life. Dementia, however, does not remove your ability to appreciate, respond to and experience feelings such as anger, fear, joy, love or sadness. Things that were important and meaningful for you throughout your life will always be important and meaningful.
To learn more about living well with dementia, you can download our Heads Up for Healthier Living brochure (print-friendly version), for people living with Alzheimer's disease and their families. Even if you have another type of dementia, the tips and strategies in this brochure can help you live well.