Coffee Break®
read
Coffee Break® is a fundraiser where friends, co-workers, and customers get together to raise funds for the Alzheimer Society of Alberta and Northwest Territories.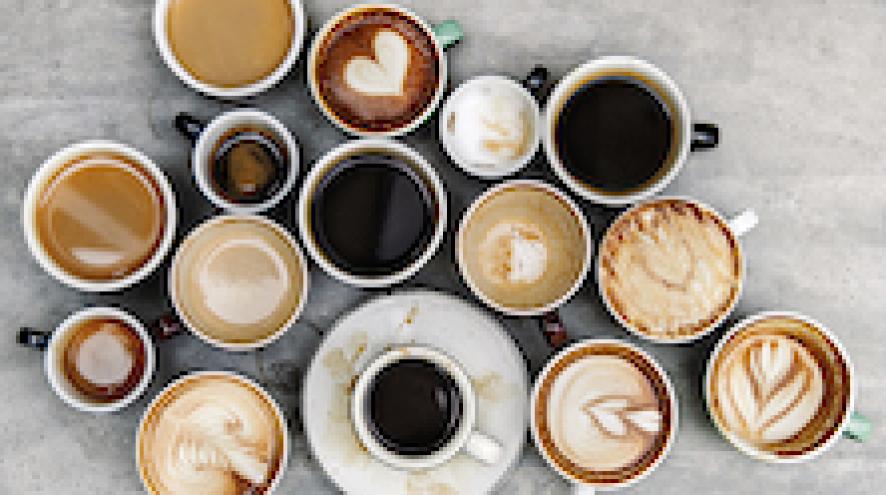 What is Coffee Break®?
Coffee Break® is our major nationwide annual fundraiser where friends, co-workers and customers gather in communities across Canada to raise funds for their local Alzheimer Society. Host your own event or visit a Coffee Break near you to make a donation in exchange for a cup of coffee. The money raised stays in your province or community to help support local programs and services.
It's as easy as making a pot of coffee and asking for donations for a cup during coffee break at your office. Or, you can make it as much fun as you want – you could show a movie at your work over lunch and sell admission and snack by donation, or host a card-game at lunch, or … the possibilities are endless!
Host your own event or visit a Coffee Break® near you to donate. The money raised stays in your community to help support local programs and services.
Join us for Coffee!
Hosting a Coffee Break® is an easy and fun way to show your support for people affected by Alzheimer's disease in your community. Email us to find out how! Want to drop in for a coffee? Contact us for dates, times and locations near you.
Perk up your Coffee Break®!
Need some ideas for your Coffee Break®? Check out these tips.
Think outside the box if you can – the more fun you make your event, the more participation you'll have!
It can be as easy as selling coffee by donation during your break, or you can jazz it up with snacks, or even games or a movie! Perhaps a drive-thru event….
Partner with another group, business, or organization.
Ask your friends and co-workers to bring their spare change to your Coffee Break®.
Spread the word! Tell people why you're having a Coffee Break®.
Ask a local restaurant or business to donate all or a portion of their coffee, tea or pop sales for the day.
Choose a day and time when people are already gathering.
Need to get rid of some things? Get your garage sale items ready and exchange them for a donation.
Involve your friends – ask them to help serve, bake or bring another friend.
Organize a dress down day at work - people can donate a small sum to dress business casual.
Not a coffee fan? Consider a fruit smoothie or hot chocolate event.
Ask a local business to donate a prize and have a raffle.
Hold a silent auction.
Ask your co-workers to donate their coffee or pop money from now until your Coffee Break®.
Challenge another group to raise more money or have more participants than yours.
Where does an Alzheimer Coffee Break® take place?
Large corporations, small businesses, hospitals, schools, service organizations, health-care facilities, and private residences are just a few examples of ideal places to host coffee breaks. You can organize an event anywhere and to any scale in your community, workplace, or home.
When does it take place?
Pick a date that works for you! Once you do, get in touch with us to see how we can help!