Social Recreation
read
Social Recreation programs help to meaningfully engage people living with dementia through activity. Examples include sing a long, art, crafts, exercise, meditation, gardening and so much more! Great for people in early to mid stages looking for safe places to connect with people in a similar situation.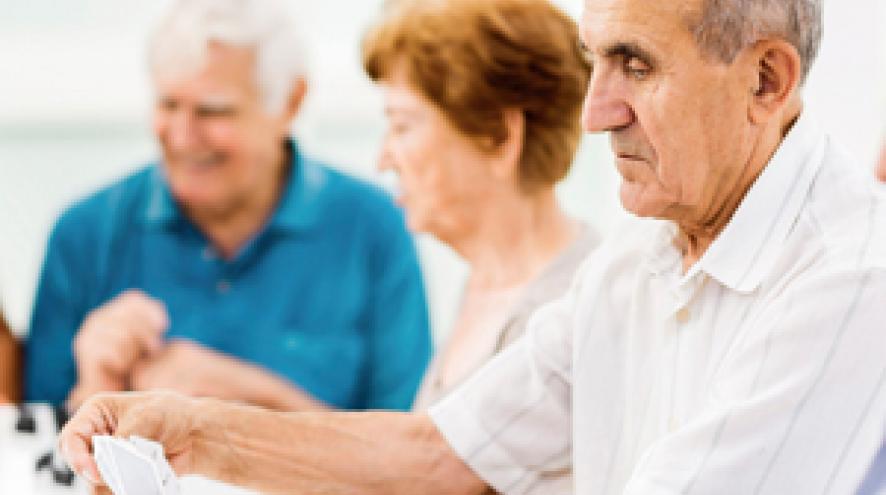 What is Social Recreation?
Social Recreation is all about meaningful engagement. We want to get people living with dementia to laugh, share, move, create, and think. These programs focus on the people not the disease. We believe that participation can take many forms and do our best to create opportunities for individuals to participate in the ways that work for them. It's a stress free environment with absolutely zero judgement. Care partners are invited to join their loved ones or take some time to themselves - both options are appropriate and rewarding. Let's celebrate everything we can do and do it while we can!
To register for Social Recreation programming or any Alzheimer Society of Grey-Bruce service please call (519) 376-7230 or email [email protected] if you are not a current client. Current clients can contact their First Link Support Counsellor for more information.
Online Social Groups
Groups that are focused on social activity and connection for people living with dementia. Care partners can participate.
Active Living
Brain stimulating activities offered each week on zoom
Music for Memories
a weekly sing-a-long group offered on Zoom
Coffee Connect
An open social hour offered once a month on Zoom
At Home Recreation Support
Programs and services designed to help keep people living with dementia socially active and engaged in their own homes.
Active Living Grey-Bruce Website
A one stop resource for all kinds of dementia friendly activities for all interests and abilities. www.activelivinggreybruce.org
At Home Activity Kits
Work with a staff member to create an activity kit based on the specific interests and abilities of the person living with dementia. We have a storeroom full of dementia friendly games, activities, books, hobbies and more.
In Home Recreation
Staff provide in-home recreation once a week. This popular service currently has a waiting list.
Highly trained volunteers are matched with people living with dementia to connect weekly (currently by phone or Zoom) to talk and engage socially.
If you are interested in any Social Recreation programing please call (519) 376-7230 or send us an email [email protected].