Board of Directors
Meet the people who make up the Alzheimer Society of Peel's directorial board.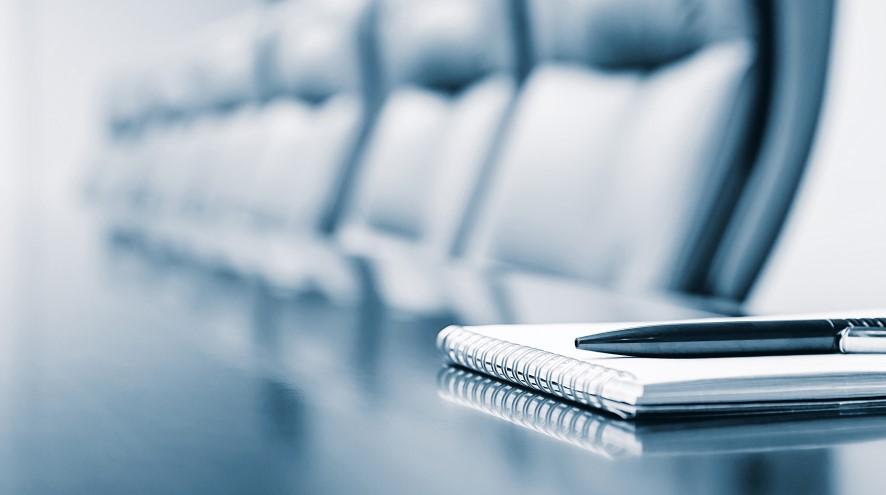 The Alzheimer Society Peel is governed by a volunteer Board of Directors made up of culturally diverse individuals with various professional backgrounds. They are proud to be representative of the community served and to ensure the current and strategic needs of the organization are met.
Board of Directors
Robin Flumerfelt
Robin has been working as counsel with the Ministry of the Attorney General's Office for over 20 years. Robin received his law degree at Dalhousie University and has been an adjunct professor of law at Osgood Hall since 2012 and currently works as a volunteer with the Ontario Justice Education Network and has previously served as Vice Chair of the Education Committee with the Ontario Bar Association and a mentor in a variety of roles. He is also a standing member of the Woods Bay Community Association and has volunteered with the Toronto Humane Society.

Joanne Robinson
Joanne is the Founder and President/CEO of the Pinnacle Search Group, an Executive Search Firm based in Peel Region.  Since opening Pinnacle in 2000 and it's been named Canada's Top Growing Company", Canada's Most Profitable Company and Joanne herself earned the title of  "Top Women Entrepreneurs".   Joanne is also a Partner and President of Bradham Energies, a waste to energy company trying to help our environment.  When the Earth Wins, We all Win.  Joanne spends a great deal of time offering guest lectures about a variety of strategic priorities for companies.  Outside of work, Joanne takes great pride and passion giving back to her community and helping a number of causes throughout North America.

Mary-Lynn Peters
Mary-Lynn is a Project Director at Trillium Health Partners. She is a nurse practitioner with a Master of Science in Nursing and a Post-Master's Nurse Practitioner diploma. She has been an adjunct faculty member in the Lawrence S. Bloomberg Faculty of Nursing, University of Toronto, since 2013. Mary-Lynn has specialized in the care of older adults and has led many senior-friendly initiatives at Trillium Health Partners as well as presenting at local, national and international conferences on a variety of geriatric topics.

Mr. Gaurav Bansal
Gaurav is a Certified Professional Accountant who is currently working with TAO Asset Management as a Compliance and Audit Specialist. Previously Gaurav has worked with CIBC Mellon, the Sensus Partnership of Chartered Accountants and for Bennett Gold LLP. Gaurav also has extensive experience volunteering with organizations such as Second Harvest, Ascend Canada and the Toronto South CPA Association. Gaurav has received the Outstanding Achievement Award from Second Harvestand the MVP Award from Ascend Canada. Gaurav will bring his volunteer and fund development experience to assist ASP in our endeavours and his professional experience directly to the Audit and Investment Committee of the Board. 

Lucy Rasmussen
Lucy was called to the Bar of England and Wales in 2005, and subsequently practised as a criminal and civil Barrister. Since 2014, she has worked as an Assistant Crown Attorney in Peel and is now the Mental Health Court Team Lead. Additionally, she has had the opportunity to work in the Houses of Parliament in the United Kingdom, for the United States Attorney's Office in Washington D.C. and within the White House. Furthermore, for six months she lived in Brussels, Belgium, whilst researching and writing a collective complaint to the European Union on the issue of Human Trafficking. Lucy received her Law Degree and Master's Degree in the United Kingdom and was a Guest Lecturer in Law at the Manchester Arts and Technology College for two years. Currently, Lucy is a member of The Human Services and Justice Co-ordination Committee (HSJCC) and was a Guest Speaker at their biennial conference in 2019. Lucy is proud to have completed 2 marathons and summited Mount Kilimanjaro to raise funds for various charities.

George Douglas
George is returning to the Alzheimer Society Peel Board of Directors after completed two terms that spanned 2011-2017. During that time George worked on the Finance and Audit committee as well as the Policy Committee. George has worked with the Peel Regional Police for over 20 years. During his time he has worked on a great many projects and in different Bureaus including working with the RCMP and the Ontario Provincial Police. He is currently ranked as Acting Sergeant and is involved in coaching/mentoring new recruits as Field Training Officer Supervisor. George has also been the Men's Soccer Coach/player/organizer for the Peel regional Police team as well as a community soccer coach for over 20 years. George will bring his extensive Fund Raising experience and his contacts and relationships within the communities that we serve.

D. Campbell Fraser
Campbell is a Certified Professional Accountant who also holds certifications in Canadian Securities Trading and as a Financial Analyst. Campbell attended Queen's University and completed his MBA at York University. Campbell has worked at a number of large conglomerates, in the Insurance field across his 28 year career, all in Senior Management and C level roles.

Katie Mills
For 35+ years, Katie has provided senior executive and financial leadership, strategic and innovative operational guidance and oversight, and corporate governance expertise to companies in Canada, the USA and Germany. She is a seasoned CFO with diverse international and domestic industry experience which includes renewable energy, technology, manufacturing and distribution, financial services and not-for-profits. Katie is an experienced CFO by training and academic background. She founded her consulting practice 14 years ago, providing consulting services on a fractional basis to SMEs and mid-cap organizations needing CFO expertise, the primary purpose of helping companies to achieve the next level of sustainable growth, stable profits and strong cash management. Katie completed her Certified Public Accounting designation in the State of Oregon, USA and holds a Bachelors Degree in English and Math from the University of Western Ontario, and a postgraduate degree in Accounting and Finance from Wilfrid Laurier University.
Dr. Kristina Kokorelias
Kristina received her Ph D.  from the from Rehabilitation Sciences Institute, Faculty of Medicine, The University of Toronto, specializing in Aging and holds a Masters and Bachelor's degree in Aging and Dementia Studies.  Additionally, Kristina recieved a College Diploma in Not for Profit Business Leasership and management for her work in the field. Kristina currently works as an Associate Professor for the Social Work Depeartment and the Faculty of Medicine at U of T as well as Associate Scientist at Sinai Health, as Senior Academic Program Cordiantor at UHN and as an Associate Fellow at the National Institute of Aging.   Kristina has enjoyed volunteer at a great number of charities over the years and currently with the City of Toronto in both Police Services, and their Seniors Strategy.  
Dr. Kartik Gupta
Kartik holds an Honors Bachelor of Medical Sciences degree from Western University and is completing his Doctor of Medical degree from the Schulich school at Western as well. Kartik enjoys volunteering as a mentor in a number of different ways and has also volunteered for health charities like MS and the Distress Centre of Mississauga. Kartik also started a number of organisations that work to assist students and people join the healthcare field and understand what is required at different levels.  The latest passion project by Kartik is his wish to understand how Ai can assist healthcare and is working actively to understand and implement some benefits.
Mr. Jeff Killip
Jeff has been working in the banking field win both Real Estate and Asset Management/Evaluation  for over 12 years. Jeff received his degree from the Degroot School of Business at McMaster University in 2011 and is a Chartered Financial Analyst. Jeff has worked with a number of the "Big Banks" within Canada and his currently role is at Toronto Dominion Bank as Vice President of Origination.