Board of Directors
read
Meet the people who make up the Alzheimer Society of Peel.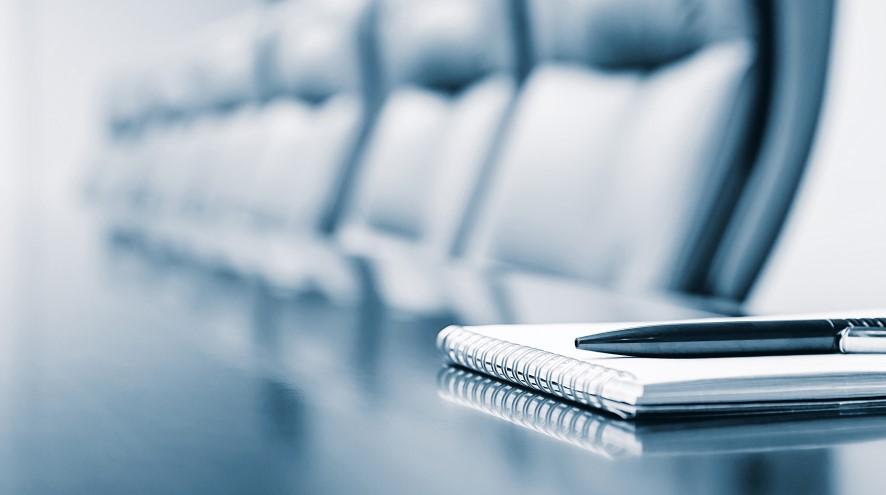 The Alzheimer Society Peel is governed by a volunteer Board of Directors made up of culturally diverse individuals with various professional backgrounds. They are proud to be representative of the community served and to ensure the current and strategic needs of the organization are met.
2019-2020 Board of Directors
Robin Flumerfelt
Robin has been working as counsel with the Ministry of the Attorney General's Office for over 20 years. Robin received his law degree at Dalhousie University and has been an adjunct professor of law at Osgood Hall since 2012. currently works as a volunteer with the Ontario Justice Education Network and has previously served as Vice-Chair of the Education Committee with the Ontario Bar Association and a mentor in a variety of roles. He is also a standing member of the Woods Bay Community Association and has volunteered with the Toronto Humane Society.
Bonnie Joanisse
Bonnie holds a Bachelor's and Master's degree in Nursing, a Postgraduate Degree Certification as a Nurse Practitioner (NP), as well as certificates in Quality Improvement, Conflict Management and Advanced Leadership. Bonnie has held several leadership and management roles within both hospital and community settings. Bonnie is currently a member of the Nurse Practitioner Association of Ontario (NPAO), the College of Nurses of Ontario (CNO) and the Canadian Association of Nurses (CAN). Bonnie also volunteers in the role of chairperson for the Partnership Council as well as the Seniors Steering Committee.
Mona Kumar
Mona is a multilingual lawyer with over 14 years' legal practice experience in business law gained in-house at multinational companies and in private practice at leading law firms. She is an active parent and member of the Mississauga community whose family has been impacted by Alzheimer's. In addition to having served as Director and Secretary of a private subsidiary of a multinational company, Mona has been an active member of various cultural, community and professional organizations including various committees at the University of Ottawa Faculty of Law, Ontario Bar Association Young Lawyer's Executive, the South Asian Bar Association and the Clarkson Cooperative Nursery School.
Barry Leslie
Barry is currently serving as our Board President. He is an Inspector with Peel Regional Police with twenty-five years' experience. He has held numerous roles in various divisions within the PRP and is assigned to the Duty Inspector's Office. Mr. Leslie is an accredited Level 3 Certified Municipal Manager through the Ontario Municipal Management Institute. He is also an active volunteer, both within PRP and in the community; He has coached Minor Hockey and Minor Baseball in Mississauga and has been a very active volunteer with Alzheimer Society Peel since 2002.
Inna Koldorf
Inna is an employment and labour lawyer and a workplace investigator at Miller Thomson LLP. She assists companies with managing their workforce and addressing human resources legal matters. Inna completed a double major in Sociology and Law & Society before completing her law degree. Inna previously served as the Vice-President of the Northview Heights Early Learning Centre Board of Directors, a member of the Ontario Bar Association's Young Lawyers Division Continuing Legal Education Committee and a member of the Ontario Labour Relations Board Advisory Committee. She is currently serving on the Ontario Bar Association Continuing Professional Development Committee for the Labour and Employment Law Section and is a member of the Board of Directors of the Vaughan Chamber of Commerce.
Anne McKye
Anne McKye is an occupational therapist working as a project manager at Trillium Health Partners. She has 20 years of experience in acute, rehab and community care of older adults experiencing frailty and mental health difficulties. In the last 5 years, she had led projects including Senior Friendly Hospitals, Health Links and most recently health system redesign through Integrated Funding Models.
Barry Nowoselski
Barry Nowoselski is a retired Senior Financial Executive with a broad range of investment, financing and mergers and acquisitions advisory experience at Canada's leading financial institutions including Manulife, RBC and Scotiabank. Barry joined the Alzheimer Society Peel Board of Directors in 2015 and currently serves as a Director and as the Treasurer and Chair of the Audit & Investment Committee. Barry also serves on Board Committees for the Toronto Community Housing Corporation and the Lambton Golf & Country Club. Barry holds MBA and BBA degrees from the Schulich School of Business and professional designations as a Chartered Accountant (CPA, CA), Director (ICD.D) and Chartered Investment Manager (CIM).
Danish Shaikh
Danish is a motivated bilingual wealth management professional with more than 10 years of experience in financial planning and capital markets. Being born in India, grown up in Dubai and now living in Toronto, Danish has been exposed to diverse cultural backgrounds. He has an MBA from University of Toronto's Rotman School of Management and currently works as a Wealth Manager at Scotia Wealth Management. Danish is keen to apply his professional skills and financial acumen to make a positive impact and give back to the community.
Lorraine Wilson
Lorraine first worked as a Clinical Therapist for 7 years after graduating with a Social Work Degree from McMaster University. While continuing her education, Lorraine worked as a Peel Regional Police Officer for 16 years. During that time, Lorraine received Masters' degrees in 2 disciplines and her Ph.D. Currently, Loraine works as the Manager of Risk Mitigation with Peel Regional Police and teaches part-time at Humber College in the Police Foundations Program.
George Douglas
George is returning to the Alzheimer Society Peel Board of Directors after completed two terms that spanned 2011-2017. During that time George worked on the Finance and Audit Committee as well as the Policy Committee. George has worked with the Peel Regional Police for over 20 years. During his time he has worked on a great many projects and in different Bureaus including working with the RCMP and the Ontario Provincial Police. He is currently ranked as Acting Sergeant and is involved in coaching/mentoring new recruits as Field Training Officer Supervisor. George has also been the Men's Soccer Coach/player/organizer for the Peel Regional Police team as well as a community soccer coach for over 20 years. George will bring his extensive Fund Raising experience and his contacts and relationships within the communities that we serve.
Sean Weylie
Sean is currently the Administrator at Allendale LTCH in Milton. He has over 20 years' experience working in the healthcare field both in the for-profit and not-for-profit sectors. Within our community, Sean has worked at the MH LHIN and CW LHIN as the Quality Improvement Specialist and with BSO, Caregiver Recharge, Regional Learning Center and with the Central West Community Wound Care Programmes. Sean has worked as an Administrator for 11 years for companies such as Revera, Sienna and Extendicare. He is a trained Improvement Facilitator through Health Quality Ontario and holds a Lean Six Sigma Black Belt in Quality Improvement. Sean has also completed my Master of Business Administration (MBA) with a focus on organizational change.
Honourary Board Member
Brad Butt
Brad Butt is the Director of Government Relations for the Mississauga Board of Trade. Prior to this, Brad served as the Member of Parliament for Mississauga-Streetsville from May 2011 – October 2015 and as President of the Greater Toronto Apartment Association for twelve years.
Brad has always been a very active volunteer in the community currently serving as a Director of the Pathways Community Development Corporation, Mississauga-Meadowvale Rotary Club, Royal Canadian Legion Streetsville Branch, Board Member of Heart House Hospice, member of the Mississauga Traffic Safety Council and as Chair of the Canada Pavilion for the Carassauga Festival. He is also an honorary board member of the Alzheimer Society of Peel.