Dementia education for Care Partners
read
The pursuit of public education is the hallmark of the work done by the Alzheimer Society of Peel. Learn how to access both online and in-person education sessions for Care Partners.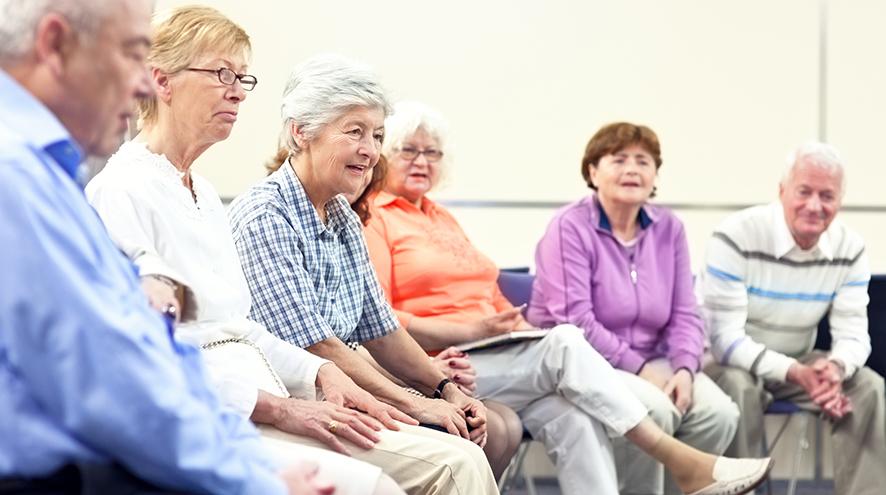 To access additional information on online and in-person learning:
See information below, or
Contact our Service Access Team (289) 632-2273 ext 307.
Online education
Due to the cancellation of our usual in-person education sessions, ASP is now offering education sessions online.
Register for our online sessions,
iGeriCare provides direct access to educational materials about dementia and is a great resource for newly diagnosed patients with dementia or mild cognitive disorder, their families, caregivers and health care providers. Developed by experts in geriatrics and mental health at McMaster University, the iGericare website is maintained by McMaster University's Division of e­Learning Innovation in the Faculty of Health Sciences.
If you're interested in booking an information session for your group or organization, don't hesitate to get in touch.
Public education commitment
It goes without saying that Alzheimer's and related dementias affect not only those diagnosed, but also profoundly impact families, friends, neighbours and entire communities. As the incidence of these conditions continues to increase, so does the public need for accurate information about disease progression, caregiving strategies and available community supports. Reduction of risk factors and preventative education are key components in addressing how the Rising Tide will impact the future of our health care system, our public economy and our society as a whole.
As Public Education Coordinators, we want to ensure the Peel community is aware that we offer a range of dementia education and awareness resources to the general public: corporations, retail, hospitality and financial services. schools, colleges, service/sports clubs, faith-based/cultural groups, retirement, health care and community agencies - anyone wanting to know more about this devastating disease process that's perniciously altering our future.