Dementia education in Peel
read
The pursuit of public education is the hallmark of the work done by the Alzheimer Society of Peel. Learn how to access both online and in-person education sessions.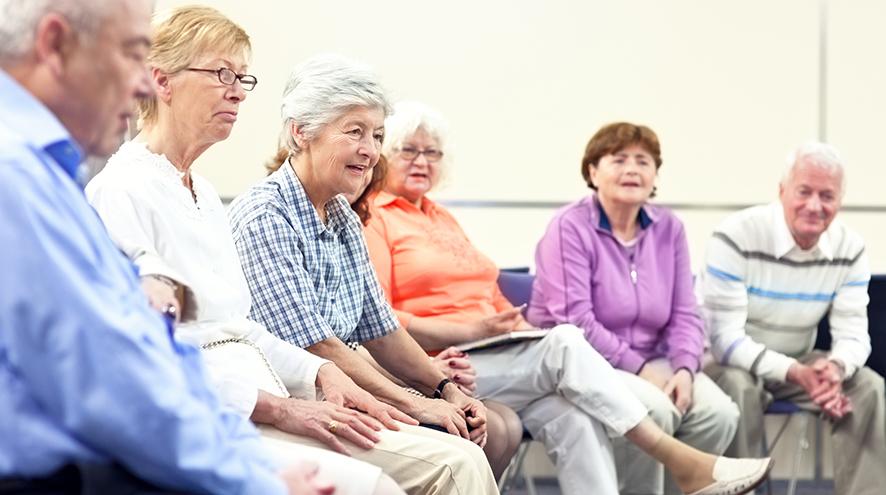 To access additional information on online and in-person learning:
See information below, or
Contact our Service Access Team (289) 632-2273 ext 307.
Online education
Due to the cancellation of our usual in-person education sessions, ASP is now offering education sessions online.
Register for our online sessions,
Additionally, the iGeriCare website provides direct access to educational materials about dementia. It's a great resource for newly diagnosed patients with dementia or mild cognitive disorder, their families, caregivers and health care providers. The website is maintained by McMaster University's Division of e­Learning Innovation in the Faculty of Health Sciences. Developed by experts in geriatrics and mental health at McMaster University.
If you're interested in booking an information session for your group or organization, please don't hesitate to get in touch. We value every opportunity to reach out a little further with our public education and preventative awareness initiatives. Let us help you and your group learn the facts about Alzheimer's and dementia and what you need to know now about keeping your brain healthy. Working to ensure optimal quality of life is just one of the long-range challenges for everyone dealing with issues of Alzheimer's and related dementias.
Public education commitment
In January 2010, Alzheimer Society Canada released "The Rising Tide" report detailing the rapidly increasing rate of Alzheimer's and dementia in adults aged 55 and over. Alzheimer Society Peel has been actively addressing this disquieting surge through the expansion of our Adult Day Programs, Respite Services and the First Link™ early intervention program. But we're not stopping there…
Further growth occurred in 2012 as we became the lead agency for the Mississauga Halton and Central West LHINs Behavioural Supports Ontario (BSO) project. This initiative has allowed us to increase our reach into the community with intensive dementia care support roles including Psychogeriatric Resource Consultants, Outreach Counsellors and Community Service Workers. ASP BSO staff will fill a need in local Long Term Care Facilities and the general community by assisting with customized care planning for responsive behaviour management and by coordinating dementia care skills development for professional and family caregivers. The addition of these specially trained team members will help advance the greater goal of system-wide improvements to collaborative person-centred care and health system navigation. The anticipated outcomes will significantly improve the lives of older adults in the Peel community who are experiencing challenging dementia issues and will offer much needed additional supports for those involved in their care.
It goes without saying that Alzheimer's and related dementias affect not only those diagnosed, but also profoundly impact families, friends, neighbours and entire communities. As the incidence of these conditions continues to increase, so does the public need for accurate information about disease progression, caregiving strategies and available community supports. Reduction of risk factors and preventative education are key components in addressing how the Rising Tide will impact the future of our health care system, our public economy and our society as a whole.
As Public Education Coordinators, we want to ensure the Peel community is aware that we offer a range of dementia education and awareness resources to the general public: corporations, retail, hospitality and financial services. schools, colleges, service/sports clubs, faith-based/cultural groups, retirement, health care and community agencies - anyone wanting to know more about this devastating disease process that's perniciously altering our future. There is no set fee for public sessions, though we do appreciate and rely upon all expressions of support that allow us to continue providing vital information services. Our Virtual Dementia Experience is an interactive group exercise that allows participants the opportunity to immerse themselves in a guided simulation of the cognitive and physical challenges associated with dementia and how the aging process can impact daily living and quality of life. With a Resource Lending Library at each of our four locations, we can also offer books, articles, DVDs and videos aimed at a variety of learning needs. Please visit the 'Upcoming Education' page on our website for updates and details about Public Education events.
We believe that fostering the creation of an informed community is a giant step towards meeting that goal.