The IG Wealth Management Walk for Alzheimer's
read
The IG Wealth Management Walk for Alzheimer's is Canada's biggest fundraiser for Alzheimer's disease and other dementias.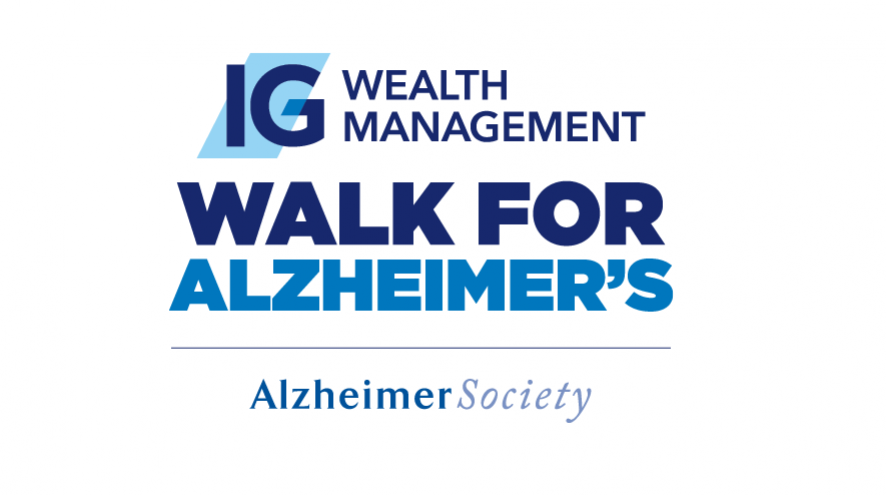 For more information please contact Lisa Benedikt:
To register for our virtual walk, click here
Make your move. Show the power of Connection.
On Sunday May 31, 2020, we made a move to strengthen the roots of our community and bring hope to those facing isolation and loneliness. It was time to come together in the face of physical isolation with kinship. Now more than ever, our connections matter.
Those who can't physically walk together, can still connect virtually and have fun as a group! Do a dance, walk the stairs, jump rope, walk around the block. Challenge friends, family, neighbours, and co-workers to join you and let's show the world that our connections matter.
These are unprecedented times. We all need to distance physically and are experiencing the difficulty and isolation it brings. But for our clients, caregivers and the families of those who live with dementia and Alzheimer's, the social and physical isolation is extremely challenging. We are taking every step to play our part in the fight to contain the spread of COVID-19 in Canada. While we have gone remote, we are here working to bring online education, support and programming to families and all those living with dementia.
For more information on the walk, please contact Lisa Benedikt:
For more immediate support:
Phone: 905 278 3667 ext 307
Virtual Walk 2020 Resources