Dementia Friendly Communities™
read
Dementia Friendly Communities™ is an initiative to educate members of the Hastings Prince Edward local society and encourage them to meet the service needs of people living with dementia.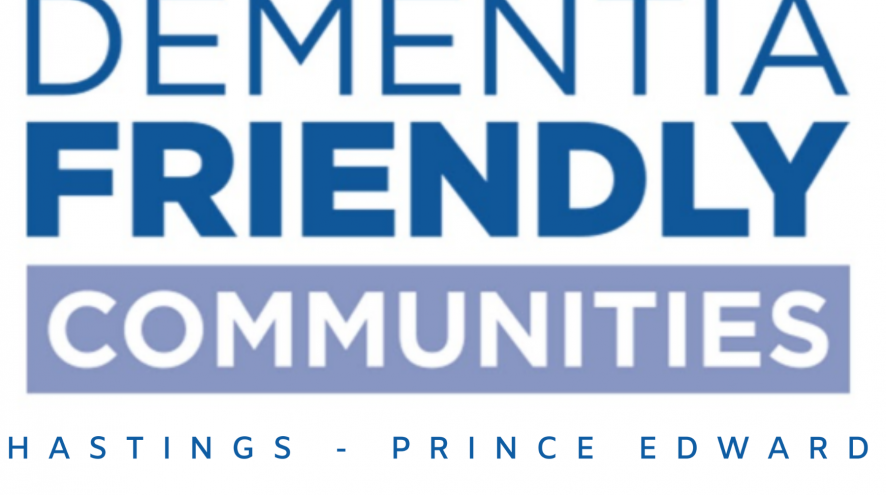 Learn more and book your free training session with our program coordinator, please contact Jeniece Renaud, Public Education and Dementia Friendly Communities Coordinator:
About Dementia Friendly Communities (DFC)
Join us in building Dementia Friendly Communities™ in Hastings - Prince Edward!
Over 564,000 Canadians live with dementia and in less than 15 years, that number will double. 
To meet this challenge, the Alzheimer's Society of Hastings Prince Edward invites municipalities, community organizations and businesses to join our Dementia Friendly Communities™ initiative. Together we can:
Promote understanding and awareness of Alzheimer's and dementias
Help people with dementia feel safe and supported in their home communities
Equip businesses and services to meet the needs of individuals living with memory loss through excellence in customer service
Increase the skills and confidence of front line and supervisory staff working in tourism, food service, recreation, retail, financial and other services when engaging with individuals with dementia and their caregivers
Identify and promote businesses and organizations that welcome individuals with dementia and their caregivers
Let's work together! We offer free workshops and coaching for businesses and community organizations, tailored to meet your unique needs.
Dementia Friendly Communities™: Where everyone is understood, respected, supported and included.

 
Learn more about becoming dementia friendly and programming in Canada:
 https://alzheimer.ca/en/take-action/become-dementia-friendly