Donate
Donate to the Alzheimer Society of Hastings-Prince Edward and help us provide education and support to those affected by dementia.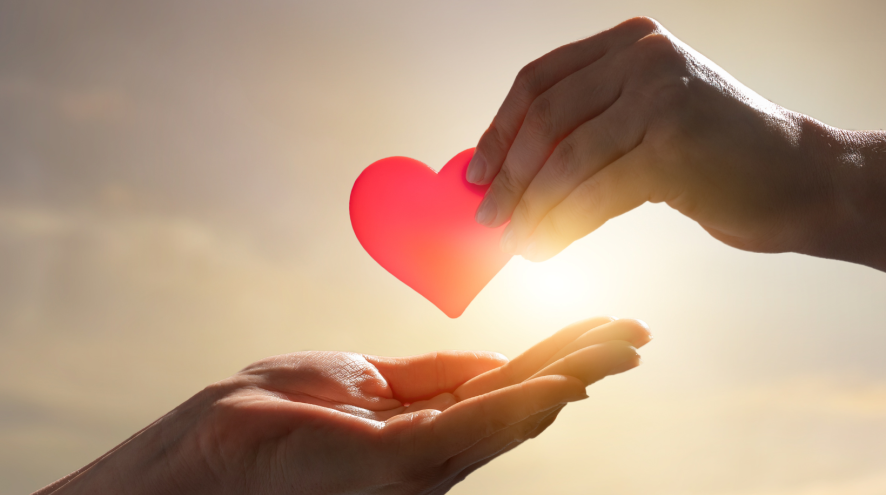 Only 40% of our annual budget is funded by the government, which means we rely on donations to continue serving our community.
Your support will ensure that we are able to acquire new resources and equipment, pursue training opportunities, and expand our services and programming.
Donation methods
Please choose the donation method that works best for you: online, telephone, mail or in-person.
We accept donations on Mastercard and Visa.
All donations are processed in Canadian dollars.
Donate by telephone
From 8.30 a.m. - 4.30 a.m. (EST) Monday to Friday.
Phone: 613-962-0892 (Toll-free: 1-800-361-8036)
Donate by mail
Please make cheques out to Alzheimer Society of Hastings-Prince Edward and mail to:
Alzheimer Society of Hastings-Prince Edward
470 Dundas Street East, Unit 63
Bay View Mall
Belleville, ON
K8N 1G1
Donate in person 
The Bay View Mall is in the east end of Belleville. Come in the Mall entrance closest to the Pharmasave We are on the left (north) side of the hallway, under the banner: CrossRoads To Care.

The office is open to the public, Monday to Friday, 8.30 am -4.30 pm excluding all statutory holidays (Just ring the bell or knock and someone will come out to help you).
Questions or comments?
Email us or call 613-962-0892 (Toll-free 1-800-361-8036)
Memorial donations
Should you make a donation at a funeral home, the home will set a card on display at the funeral home and provide a listing to the family of all donors. At a later date, the home will forward all donations to our office.
If you prefer to make a memorial donation through our office, the Alzheimer Society of Hastings-Prince Edward will send a condolence card to the family, notifying them of your donation.
Should you choose the Alzheimer Society of Hastings-Prince Edward as the charity of choice on the loss of a family member, please accept our condolences and our appreciative thanks.
In honour/celebratory donations
Click here to donate in honour

The Alzheimer Society of Hastings-Prince Edward can prepare personalized cards for special occasions. The card may read, for example:
In celebration of your 75th birthday,
a donation has been made to the
Alzheimer Society of Hastings-Prince Edward.
We can provide cards for weddings, in lieu of take-home mementos. A card might read:
In celebration of their special day,
and in honour of Mary's grandfather,
John & Mary have made a donation to the
Alzheimer Society of Hastings-Prince Edward.
For more information on celebratory cards, email us or call 613-962-0892 (Toll-free: 1-800-361-8036).
Monthly donations
Ongoing monthly donations provide a stable funding base for the Society.
You can set this up online by choosing the monthly giving option. You can choose the amount, the start and end dates. Your credit card will be charged monthly.
You can also choose direct donations from your bank account. Download this form and send it to the office.
Some donors prefer to drop off 12 post-dated cheques. You can choose to have one receipt for the entire year's donations, or individual receipts for each cheque.
Receipts
Official income tax receipts are automatically issued for all donations of $20 or more;
Online donations are receipted automatically - check your junk mail box. 
Offline donations are receipted manually in office and will be sent in the mail.
To request a copy or a receipt please contact [email protected]
Other ways to donate
There are more ways to make an impact and support people living with dementia in your community. Please check out these other options below!
Donate a Car
Donate a Car Canada accepts vehicle donations for the Alzheimer Society. Click here to learn more and view our charity page!
They provide free towing in many areas across Canada, or you can drop off your vehicle to maximize your donation. When you Donate your RV, boat, motorcycle or other vehicle to Alzheimer Society through Donate A Car Canada, it will either be recycled or sold at auction depending on its condition, age and location. Donate A Car Canada will look after all the details to make it easy for ASHPE to benefit.