Leave a legacy
Leave a lifelong legacy and consider leaving a personal or estate gift.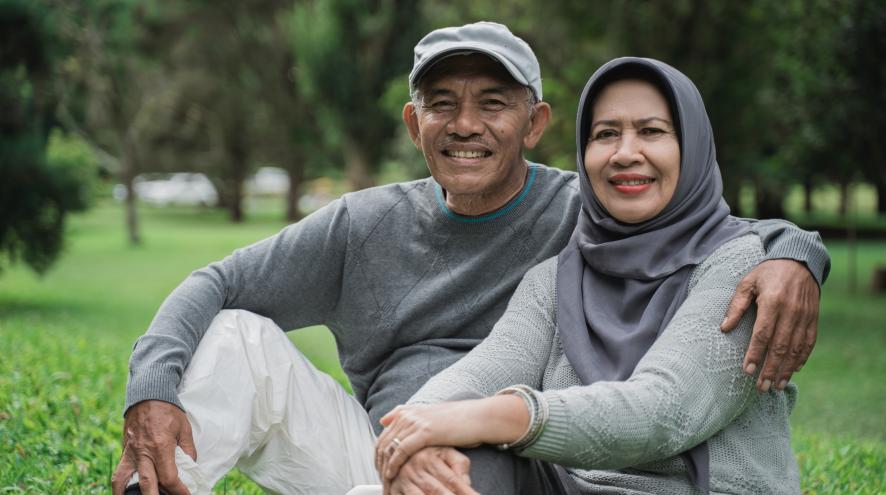 Leave a Legacy of Life
Personal & Estate Giving is a means in which you can support an organization that has made a significant difference in your life or the lives of others. It is a lasting gift that assists in the future which facilitates growth and supports the continuing exceptional work of Alzheimer Society Peel. It does not have to impact your current financial situation, but allow you to contribute to our organization.
Future gifts can allow you to receive tax benefits for yourself and your family, have control over where your estate or money goes, and aid other families and their children to receive help and services through their journey with the disease. Alzheimer Society Peel is thankful for all bequests, large and small, that we receive. By informing us of your intended wishes we can plan for future services and programs; as well as acknowledge you in your lifetime and have you share in our successes.
Benefits For Alzheimer Society Peel
What Are The Benefits To Alzheimer Society Peel?
All funds donated through Personal & Estate Giving will directly support the current and future programs and services at Alzheimer Society Peel to provide client care, caregiver assistance and public awareness.
Client Care Currently Client Care is in high demand and is the most underfunded area within the Peel community.
Donations can assist with:
Day Program: Supplies for daily activities, dementia-specific training for staff.
Nora's House: Supplies for daily activities, supplies for daily care, dementia-specific training for staff
Caregiver assistance: Caregivers are an integral part of the care provided to individuals affected by dementia and they provide a copious amount of care hours to their loved ones. Caregiver burnout is on the rise and donations can assist with:

Support groups: Bereavement groups
Counselling: One-to-one, home and office visits, phone and email support

Public awareness: Knowledge is power; thus, increasing public awareness amongst individuals with dementia, their caregivers, health care professionals and community services and agencies, the Alzheimer Society of Peel works to reduce stigma surrounding dementia. Our public awareness campaigns include:

Public education sessions: For all ages on disease-related topics and issues
Training for professionals: GPA, CPI
Resource library
Your Legacy Of Life
To express our gratitude and honour our donors, Alzheimer Society Peel created the Legacy of Life. This unique and special group of people are those who have contributed to Alzheimer Society Peel and pledged their commitment through a personal gift. These generous donations allow the Society to continue to provide exceptional care and innovative programs and services to those affected by Alzheimer's disease and related dementias.
By informing Alzheimer Society Peel of your gift it allows the Society to plan for the future. Your gift can be acknowledged publically with your family name or can be kept anonymous depending on your philanthropic intentions. As part of the Legacy of Life, the benefits are:
Acknowledgement for your gift to Alzheimer Society Peel,

Quarterly newsletters updating you on all of the latest updates, news and events at Alzheimer Society Peel and
An Annual General Meeting Report to review so you can understand where the funds are being dispersed.

Invitation to the Annual General Meeting held yearly,
Yearly Gala Tickets for you and a guest and
Other initiatives and recognition events to come.
But most importantly,
Leaving your legacy of life for yourself and your family to a Society that has assisted you during your time of need or your loved ones